UW-Eau Claire Barron County student Clare Dellinger, wreathed in smiles, confidently stepped up to the sign-in table at Wisconsin's sixth community-based vaccination clinic.
The 20-year-old had suffered from COVID-19 last October and November. Although the illness didn't strike her severely or require hospitalization, she knew others were at high risk of contracting the sometimes deadly disease and that their health could be more greatly compromised.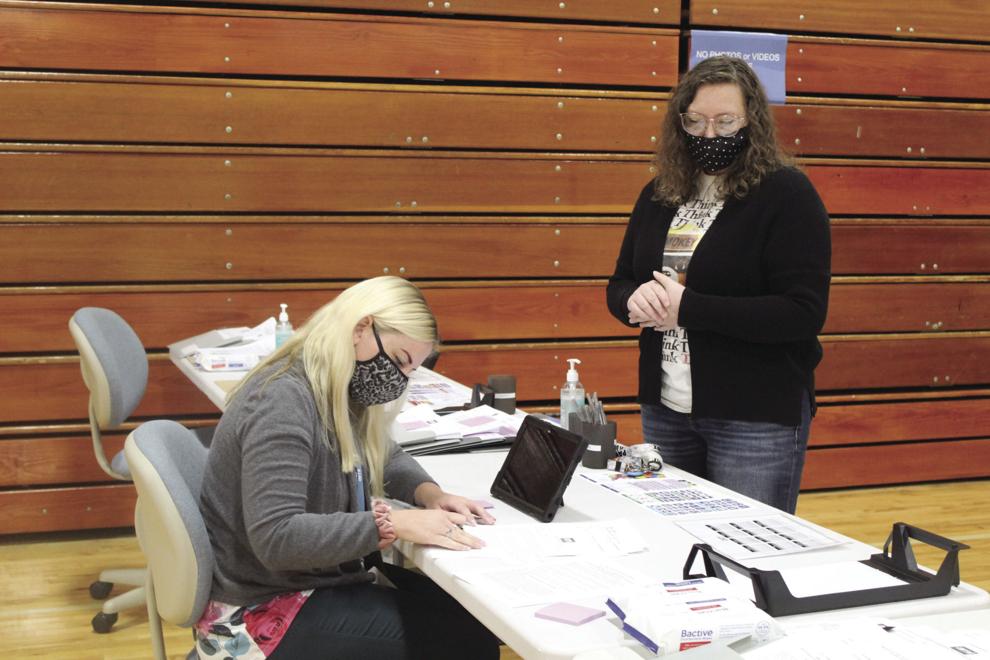 "I feel like I'm doing my part to protect myself from getting it again but also to protect community members," Dellinger said of her decision to get vaccinated.
Dellinger and 16-year-old Jace Fitzgerald got their first dose of the Pfizer vaccine on Wednesday morning, the second day of the clinic's operations. They led the way through the easy and quick process at UW-EC Barron County's gymnasium, where AMI Expeditionary Health had set up the COVID-19 vaccination clinic.
Fitzgerald, a student and athlete at Rice Lake High School, got his shot behind a privacy curtain while his father, Chris Fitzgerald, looked on as 16- and 17-year-olds must have a parent or guardian present.
Jace Fitzgerald knew a few fellow students who had received the vaccine, but most of his friends hadn't. Still, the avid player of hockey, golf and football had compelling reasons to get the shot in the arm.
"It's important to me so I don't get quarantined from school and I miss out on sports, and so I don't affect anyone else," he said.
After the two students waited their allotted time to ensure they suffered no adverse reaction, county, state and UW-EC representatives adjourned to the student commons area for a briefing on the efforts to vaccinate people to bring an end to the pandemic.
Brittany Nielsen, campus director at UW-EC Barron County, said the opening of the clinic, which is a partnership with AMI, the state Department of Health Services and Barron County Public Health, serves to encourage people to get vaccinated.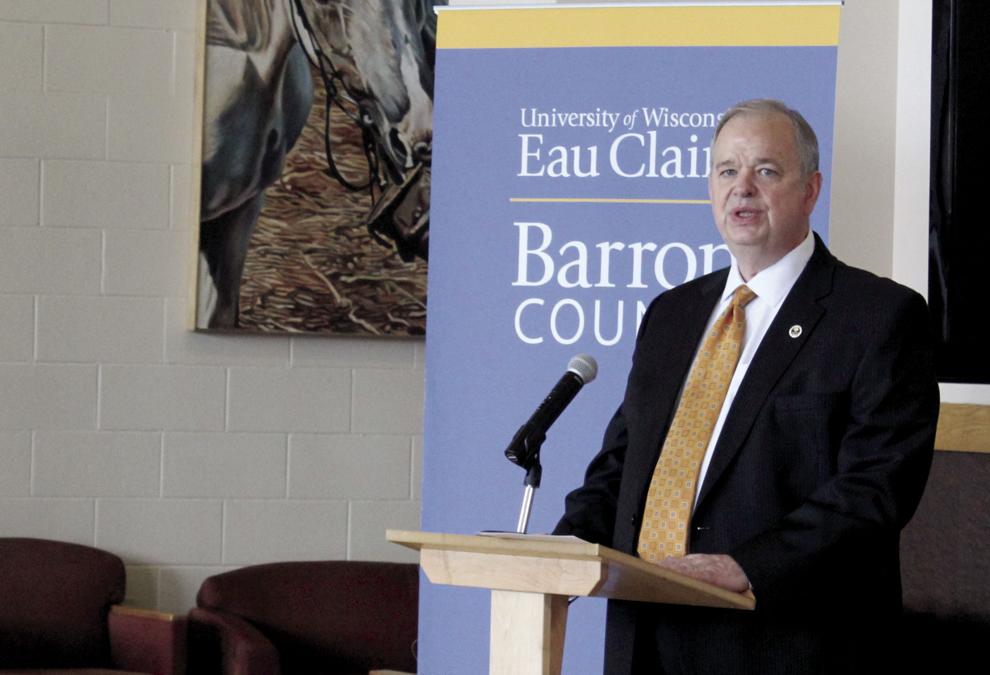 Then James Schmidt, UW-EC chancellor, stepped to the microphone, saying the university had preserved small-class or one-on-one educational opportunities in Barron County while taking a few classes online. Now the vaccination clinic on campus can do its part to protect the community by getting as many people vaccinated as possible.
"Today, we're moving one step closer to independence from this virus" Schmidt said.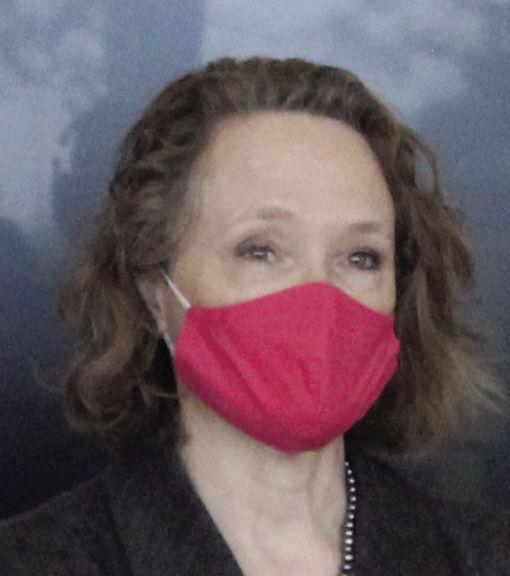 DHS Interim Secretary Karen Timberlake emphasized that in Wisconsin everyone who is 16 years and older is eligible to receive the vaccine.
The state's goal is to see 80% of everyone who is eligible be vaccinated, she said, and of Wisconsin residents 65 and older, 79% had gotten their first dose.
"We are doing so well, and we are on our way," Timberlake said. "As of today, almost 60% of all those eligible have already gotten their first dose."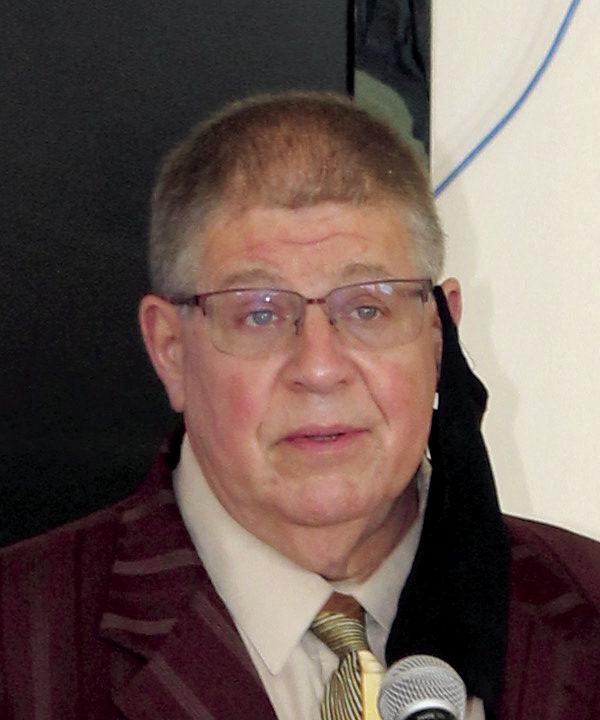 State Rep. David Armstrong, who represents District 75 and had himself suffered from COVID-19 in November, cited the need to end the pandemic.
"We all want to see this end — the destruction has been immense physically and financially," he said.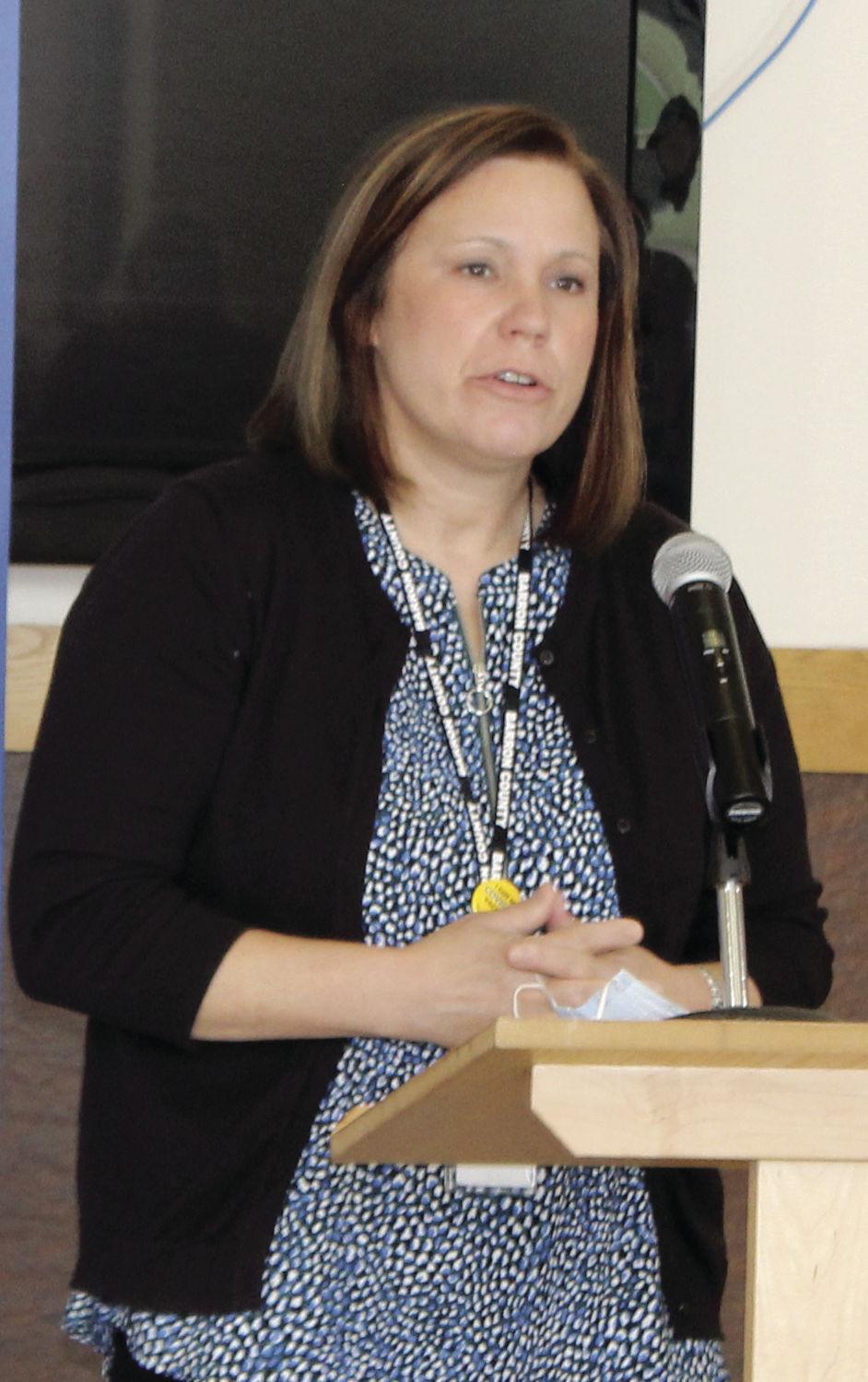 Dellinger and Barron County Public Health Officer Laura Sauve touched on the topic of safety concerns over the vaccine.
Dellinger said she had been skeptical at first about being vaccinated, but a talk with one of her teachers allayed her fears. Plus, she really wanted to see her grandparents in N.C. for the first time since her high school graduation.
Sauve urged people who questioned the vaccine's safety to get information from reliable sources such as Barron County Public Health — just give them a call.
"We're there for you to help you with this decision," she said.
People who have not yet received the vaccine have a great chance of getting into the UW-EC Barron County clinic quickly, said Daniel Beck of AMI Expeditionary Health.
Eighty shots were given on the opening day of the clinic Tuesday, and AMI will be able to give 250 first doses. Beck anticipated that people could schedule same-day appointments or at least get in by the end of the week.
The clinic is open to everyone who lives, works or studies in the state, with Barron County serving as a hub for northwestern Wisconsin counties. Although the youngest eligible have to be at least 16, Timberlake said Pfizer has submitted a vaccine that could be given to children as young as 12, and it's possible the green light could be given by the end of May.
The clinic is open 11 a.m. to 7 p.m. Tuesdays through Saturdays. There's no cost to receive the vaccine, and free rides may be available to some residents by calling 715-537-6333.