Molly Otis, owner of the former Tony Wise residence, located at the corner of Kansas Avenue and Second Street near downtown Hayward, is not going to let it become a parking lot, as many have suggested she should do.
It seems the historic house in which Tony Wise was born in 1921 and died in 1995 has many lives, and it's not going away under her watch.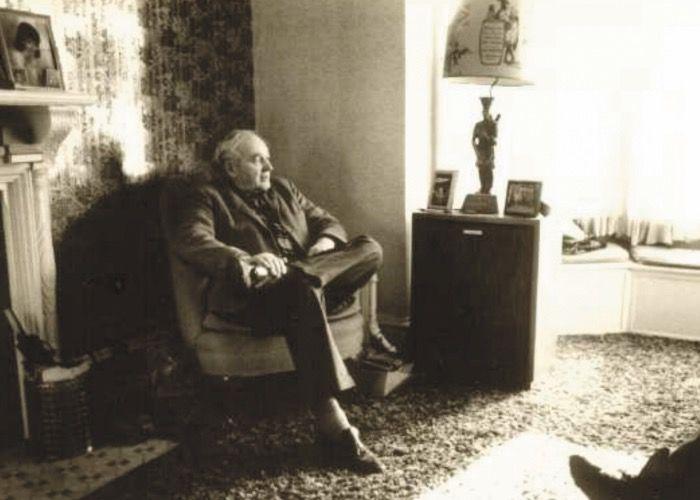 Wise was Hayward's iconic entrepreneur who changed the landscape of the area with his genius, invention and the development of Telemark Resort, Historyland and the American Birkebeiner. He also served as a captain in the U.S. Army's First Armored Division in Europe in World War II and was instrumental in bringing the National Guard to Hayward. The house originally belonged to the secretary of the North Wisconsin Lumber Company, managed by Robert McCormick, who lived in a mansion across Fourth Street from Shue's Pond.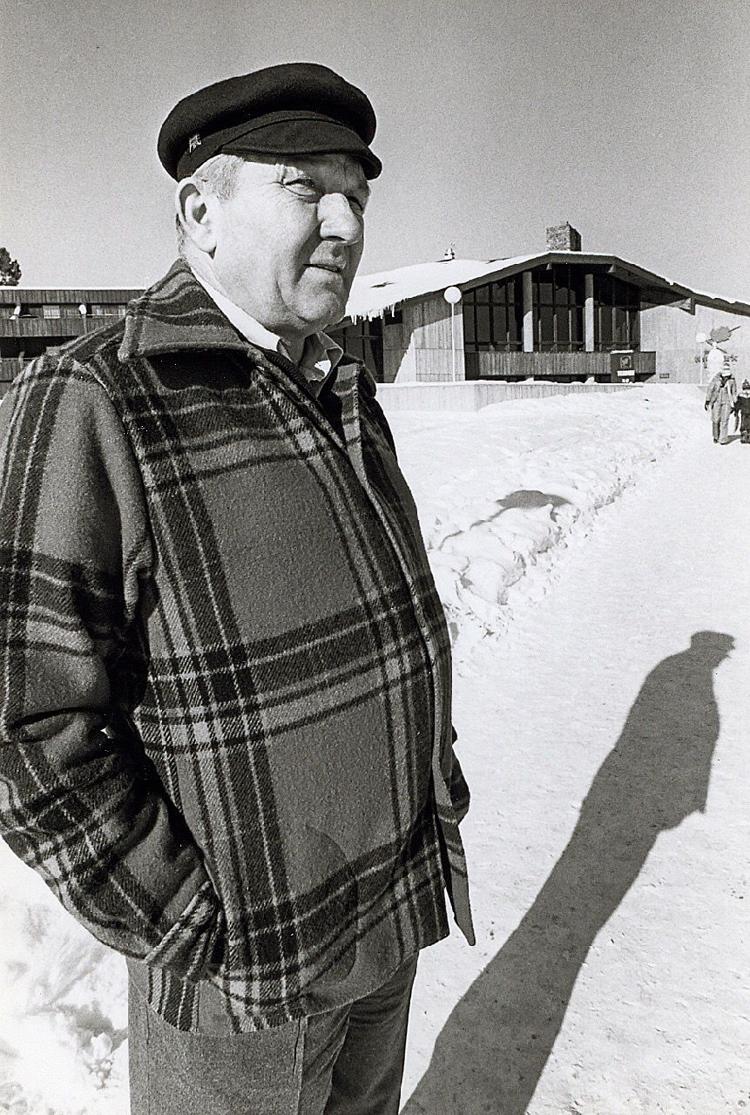 Otis told the Record this week she found the strength and time this summer to address the condition and future of the house. She called in historic preservationist Will Bay, who has worked throughout the United States reclaiming buildings and complete neighborhoods to historically accurate status, among them the 1885 Wilmarth Mansion, one of Ashland's showcase buildings.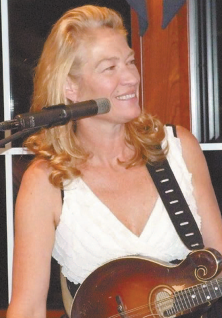 Otis said she and her former husband, Fred Scheer, purchased the house in the mid-'90s. 
"It was his project and he brought the house up to its present form as a rental. He did a great job and had much vision and belief in Hayward. I think all I did at the time was pick the exterior paint colors," she said.
Since then the house has served many uses. From 1995 to 1999 it housed Johnson Insurance; from 1991 to 2001 it was rented to small businesses; from 2001 to 2007 it was the popular Madeline's Café, owned and operated by Otis herself; from 2007 to 2010 it harbored a mixed use of short-term rentals and apartments; and from 2010 to 2013 it housed a legal business and apartments. 
It has stood empty since 2013, with much nostalgia and speculation about its past and future. 
Otis said this last go-round with the house has been a challenge. 
"During that very cold winter of 2013 a number of water pipes burst. It was about the same time my husband (Glenn Stoddard) became ill. I just didn't have the drive, resources or energy to deal with that on top of our personal challenges. The house languished. Regrettably, the house suffered," Otis said.
This past summer, Otis mustered the will to address the issue of the house. Bay came to Hayward and studied the house and its issues. 
"He was charmed by the design and assured me it looked worse than it is," Otis said, adding that he developed a plan to "make the house healthy."
The plan is in action now, the last six months spent in mold remediation and water damage restoration, along with many structural improvements. In fact, Otis said the deconstruction phase of cleanup is complete and the reconstruction phase has begun. 
It will be "a respectful renovation with a bold focus on the future," she explained, adding this will be the third renovation she's completed on the house.
Otis said right now, with the help of Bay and Jeff Deidrich, they are completing the upstairs apartment that has added numerous improvements and updates to the floor plan. Next week a furnace goes in and the painting will begin.
Otis plans to move in for the major renovation and set up a studio space to work downstairs during the main level renovation.
"I work best when I'm in the middle of the chaos," she said.
One of the main attractions of the house is the basement, constructed of a gorgeous brownstone. Otis said years ago she considered that space when she opened her Wine Cave business, but the location of her Main Street building offered a better site. She now plans to rebuild the basement and develop the rear of the house, along with a commercial lot-and-a-half that is considered prime real estate.
While she can't offer specifics yet as to exactly how things will look when completed and what it will be used for, since there is legal work and permits yet to be dealt with, Otis said she is open to all ideas at this point.
"I am a slow moving bulldozer. I will cobble away at this place for the next few years and bring it back to life. I believe it's part of Hayward's history. I intend on it becoming a jewel of Hayward," she said.