Members of the Hayward Co-op girls hockey team received numerous awards and kudos from coaches and families at a season honors banquet Thursday, March 7, at The Steakhouse & Lodge.
The top award winners included:
• Senior defenseman and team captain Rikki Saletri, from Spooner, received the High School Hobey Baker Award, which is given to a player who exemplifies the values of character, integrity, selfless team player, persistence, sportsmanship and academic achievement. Coach Tom Duffy also nominated her for the 2018-19 Ms. Wisconsin Hockey Award.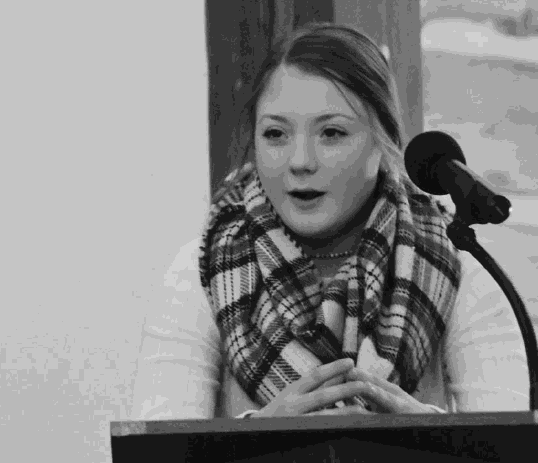 While fighting through a knee injury, Saletri anchored the team's defensive corps and No. 1 power play this year and received the Purple Puck award for most shots blocked on the team. 
As a freshman in 2016, she scored the game-winning goal in the state championship game against University School of Milwaukee (USM). 
"Rikki has led our team by example on and off the ice, and will be greatly missed," said Head Coach Tom Duffy. She received honorable mention on the all-state independent school team.
"Thank you for keeping this co-op alive," Saletri said. "Hockey has brought us together as a family and I'm so proud to end my season as captain. 
She thanked her teammates for "making this year one to remember and everything you've done for me." She also thanked her parents, stating "You've always encouraged me to be great and I think I've achieved most of what you had in mind."  She will attend UW-Madison next year.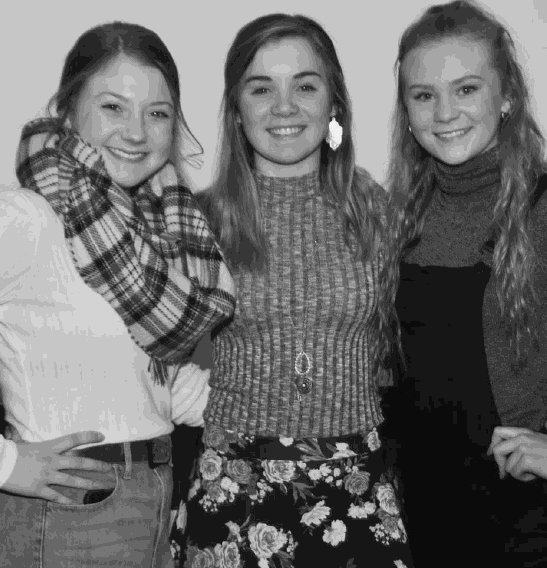 • Senior goaltender Emma Quimby, from Grantsburg, received the Most Valuable Player Award. She chosen to the Wisconsin Hockey Coaches Association all-state second team and won the Jessie Vetter Award as the state's top goalie. She had a 12-10-4 won-loss-tie record with nine winning shutouts, a save percentage of .933 and goals-against average of 1.36.
Quimby also was Player of the Year for the Wisconsin All-Independent Team and was chosen to the Lake Superior Conference first team.
Quimby had off-season surgery for a broken hip and worked hard to get back to playing for the Hurricanes in the 2018-19 season, Coach Duffy said. After Christmas, she was the team's only goalie. Quimby traveled 158 miles round trip from her home for team practices and games in Hayward.
• Junior defenseman Lauren Donnellan, from Hayward, was selected unanimously to the Wisconsin All-Independent First Team, was a finalist for the Molly Engstrom Award for best defenseman and received honorable mention on the All-Lake Superior Conference Team.
Donnellan led the Hurricanes in scoring this year with 15 goals and 14 assists for 29 points. "She was our most skilled player," said Coach Duffy. "She was asked to play defense for us and did a great job with that, and also was asked to rush the puck and be part of our offense."
Duffy also recognized the following players on this year's team. Each senior received a jersey. 
Seniors: Mackenzie Johnson, forward, Cumberland, Most Consistent Player award; Naomi Kern, forward, Rice Lake, Love of the Game award; Reone Martin, forward, Hayward, a four-year player, came back from off-season surgery and scored some big goals, Comeback Player of the Year.
Juniors: Emily Gajewski, forward, Hayward, sang the national anthem before all home games; Taylor Eytcheson, forward, Hayward, hardest shot on the team, Longest Stick award; Jerzy Petit, forward, Hayward, Hardest Worker, nominee for Wisconsin Prep Hockey Rachel Kenyon Unsung Hero award; Lily Pergolski, forward, Ashland, member of Wisconsin All-Independent Team.
Sophomores: Alyssa Snider, defenseman, Hayward, Unsung Hero Award; Emma Thompson, defenseman, Rice Lake, Diamond in the Rough; Solie Doyle, defenseman, Hayward, Selfless Player; Alex Pieterek, forward, Ashland, Anchor of the Blue Line and Fastest Skater award; Kennedy Sprenger, Hayward, top scoring forward with 10 goals and 10 assists, Wisconsin Independent League all-state second team, Lake Superior Conference honorable mention.
Freshmen: Aili Bergman, forward, Hayward, Newcomer Award; Paige Pulskamp, forward, Hayward, "Walking Wounded" award; Trista Bolz, forward, Ashland, Always Willing to Help the Team; Lily Eytcheson, forward, Hayward, Unlimited Potential Award; Gillian Johnson, forward, Hayward, "Superman" Award; Hadley Owen, defenseman, Rice Lake, Most Improved Player of Year; Erin Somerville, forward, Hayward, Rookie of the Year.
Coach Duffy said that although the Hayward Co-op Hurricanes had the