Fifty anglers from across the United States had an outstanding weekend of fishing during the third annual Treeland Premier Musky Fly Fishing Championship hosted by Treeland Resort Sept. 28-29, catching and releasing 50 muskies ranging in size from 25 inches to 43.5 inches.
Most of the muskies were caught on waters throughout the Hayward area, including the Chippewa and Flambeau rivers, Evergreen Lake and Mason Lake.
The event kicked off Thursday night with a casting contest sponsored by Pat›s Landing Resort, Michael Krig of Foxboro winning in a playoff to take home a Just Encase Musky Fly Box valued at $250.
On Friday, 30 muskies were registered, with the largest fish coming in at 38 inches, caught by Josh Smeltzer from Eau Claire on the Flambeau River, using a homemade a pink fly. On entrants kept their streak alive and registered 20 more muskies ranging from 25 inches to 43.5 inches The majority of the larger fish were caught on the Flambeau River.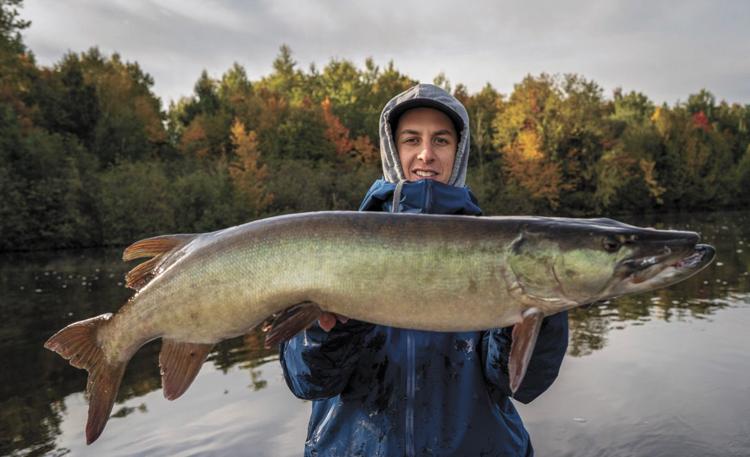 Finishing in third place for the second year in a row with 55 points was Team Grip It & Strip It, consisting of Jon Jungers of Sheboygan and Jacob Jungers of Minneapolis. They registered seven muskies ranging from 26 to 35.5 inches, for $375 in cash.  
The second-place team netted 63.5 points and $750 in prize money. Tim Miller and Dave Paloyan of Glenview, Illinois, and Dave Kuntz of Minneapolis reeled in fish measuring 38, 37.5, 36, 31, 31, 26 and two 25-inch muskies.
Taking home the first-place title, $1,175 in cash, was Team Gettin› Fishy, consisting of Brad Bohen and Dan Daly of Winter and Don Larson of Hayward. They registered a total of 11 muskies from 25 to 34.5 inches throughout the two-days tournament.
The winner of the Biggest Fish prize was Luke Swanson from Big Lake, Minnesota, with a 43.5-inch fish, which also netted him an additional $750 in prize money.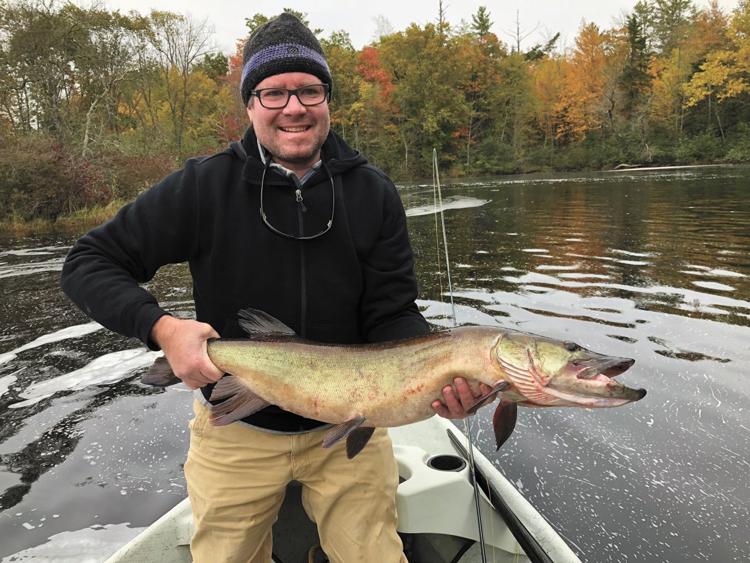 The tournament's major sponsor was St. Croix Rods, which donated three St. Croix Legend Elite Fly Rods that were given away each night of the tournament.
Other major sponsors Angry Minnow Brew Pub, Just Encase Tackle Boxes, Fishpond and Pat's Landing. 
Next year's fourth annual Treeland Premier Musky Fly Fishing Championship is scheduled for Sept. 26-28.