The Sawyer County Record earned 12 awards in the 2019 Wisconsin Newspaper Association Better Newspaper Contest, including the top overall honor for newspapers in the Record's circulation class. 
Competing in the category for weekly newspapers with circulation over 4,000, the Record claimed first place in the general excellence category under the leadership of managing editor and general manager Paul Mitchell.
In total, the newspaper claimed six first-place awards, two seconds, one third and three honorable mentions in the statewide journalism competition. The Record is published by Adams Publishing Group (APG).
In the general excellence category, judges said, "Great design and layout makes this paper easy to read. Sections are good and local event coverage is in depth. Good news story mix. Best package of excellence in a category of great entries."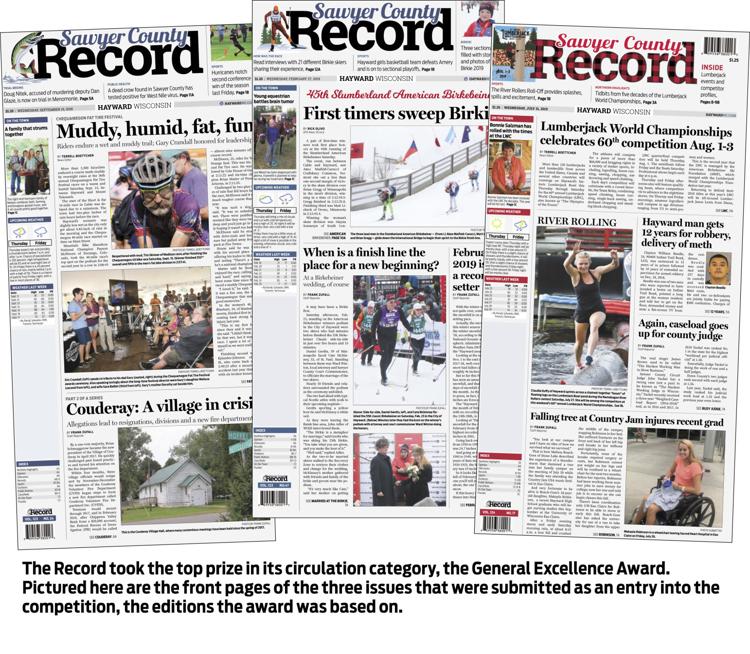 Earning this honor are Mitchell, who handles layout and design of the publication and manages the business; news editor and photographer Terrell Boettcher; reporter and photographer Frank Zufall; reporter and columnist Kathy Hanson; copy editor Dan Peterson; sales manager Darrin White; legals clerk Pat Kilian; and office manager Renea Froemel. 
"In our company and in the community, Paul Mitchell and his team have earned praise for the local community journalism they create every week," said Randy Rickman, APG regional president. "Being selected as the General Excellence award winner from a peer group adds to the special recognition. Congratulations to Paul and his team for this award and for exemplifying the need for local journalism in the communities they serve." 
For the staff at the Record, being able to announce this honor is especially poignant as the newspaper deals with the ramifications of the COVID-19 pandemic.
"Like every other business in Hayward, this hasn't been an easy time for us," Mitchell said. "We've all worked with less pay and less hours to do our jobs, and two of our team members, Dan Peterson and Kathy Hanson, have been furloughed. So it's nice to be reminded in this way that our work has impact and value. I couldn't be prouder of our team here at the Record and of the newspaper we produce each week.
"Winning general excellence is something every newspaper professional wants to do at least once in their career, and now all of us can say we have this win under our belts." 
Best Use of Local Photography category: Photographer Terrell Boettcher and ad director Darrin White, for an ad for the LCO Tribal Government.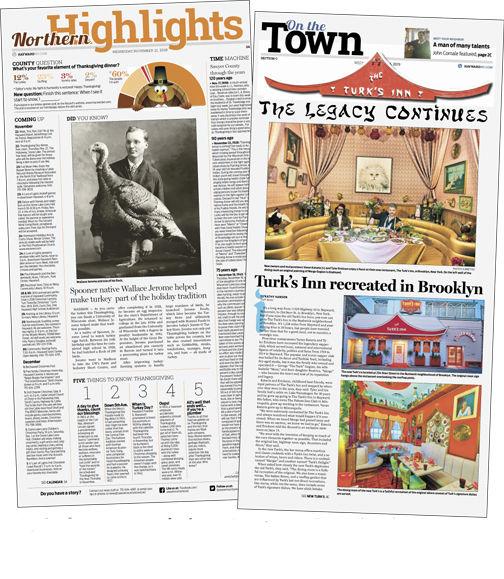 Page Design, Feature: Paul Mitchell. The entry consisted of three pages, including a feature on George the Goose, a page featuring the new Turk's Inn in Brooklyn, and a Thanksgiving Northern Highlights page.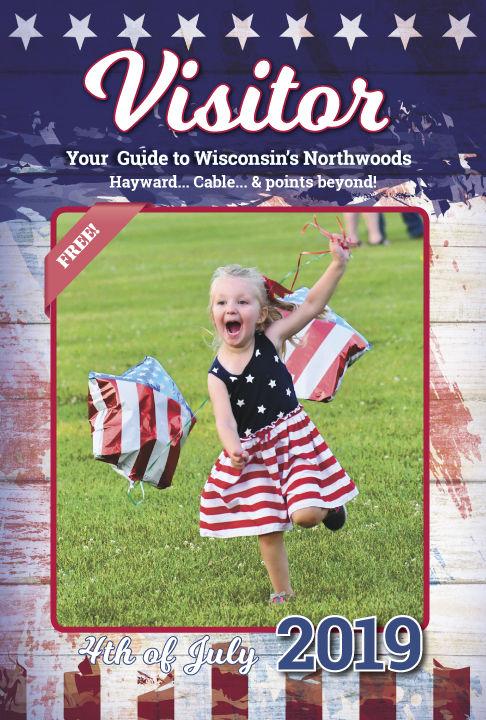 Best Ongoing Niche Publication: Paul Mitchell and Darrin White for Visitor Magazine. Judges said, "Beautifully laid out section. Loved the concept of the articles on the left, ads and events on the right making it an easy read. This section is also a great showcase of properly using white space. Overall great job."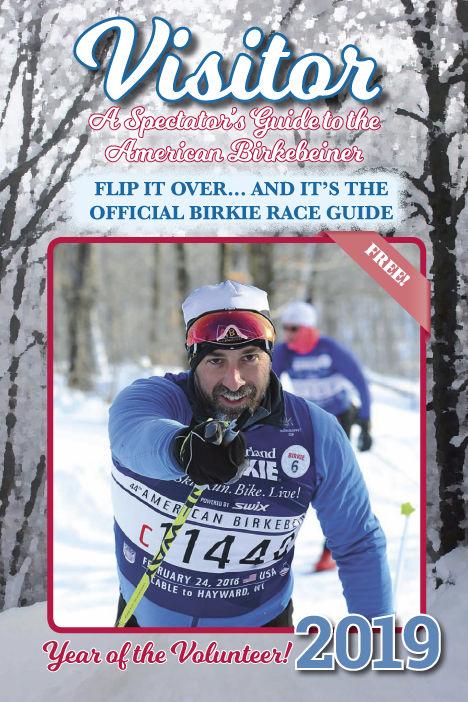 Best Niche Publication: Paul Mitchell and Darrin White, "Visitor: Spectator's Guide to the Birkie/Birkebeiner Official Race Guide." Judges said, "Nice mix of editorial content and ads… like the 'flip it over' option.'" The race guide is produced in partnership with the American Birkebeiner Ski Foundation.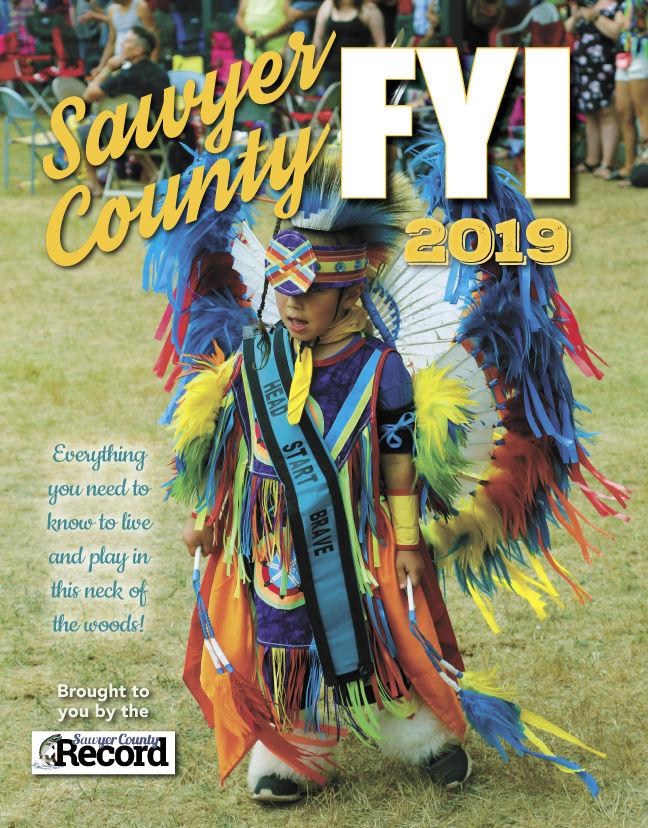 Best Special Section-Advertising: Sawyer County FYI 2019. Judges said, "A really comprehensive guide for residents and tourists alike."
Best Localized National Story: Reporter Frank Zufall took this award for his story, "County residents could lose food benefits to shutdown," in response to a federal government shutdown. The judge said, "I appreciate the blend of expert sources and local voices in this story. It relays important information about the shutdown in a clear, concise way." 
Best Niche Publication: Paul Mitchell and Darrin White for the "Lumberjack World Championships Official Program." Judges said, "Beautiful compostion, nice use of pictures and information, terrific layout." This publication is also produced in partnership with the American Birkebeiner Ski Foundation. 
Local column: Columnist Kathy Hanson garnered a third-place award for her Boomer Life column. Columns submitted in the competition were written about her husband John's battle with cancer and about grieving after his death.  
Reporting on Local Government: Frank Zufall for the series, "Couderay: A village in crisis." 
Best Special Section- Advertising: Paul Mitchell and Darrin White, for the Visitor Dish dining guide. 
Best Headlines: Paul Mitchell. Submissions were "Muddy, fat, humid, fun," "There's no 'OO' in donuts," and "To be or not to be… in debt."