An elderly husband and wife were severely injured when a propane gas explosion and resulting fire leveled their home located at 45975 S Lake Owen Drive, five miles northeast of Cable, around 6 p.m. Thursday, June 14.
According to the Bayfield County Sheriff's Department, the home is owned by Raymond and Joyce Reidl of Cable. The home was blown apart in a large area and half of it fully engulfed in flames.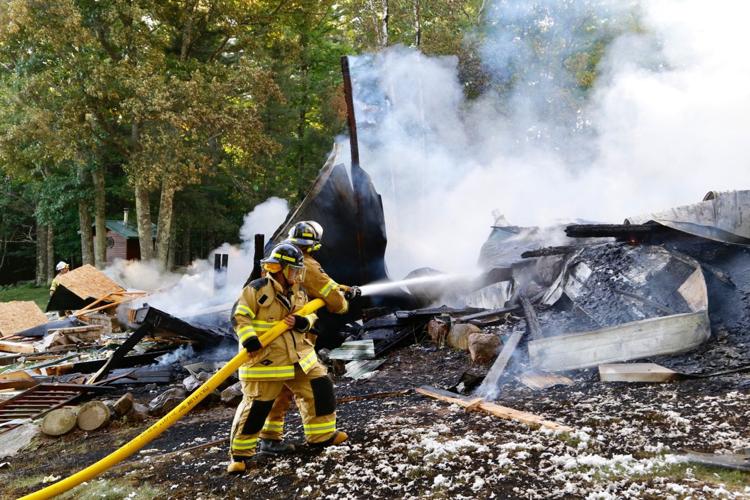 Next door neighbor Pam Wald said she and her husband Lee heard a "horrific explosion," which could be heard as far as 15 miles away. Debris from the explosion was blown out for more than 100 feet. She called 911.
Raymond Reidl was able to escape the structure after the explosion with assistance from Lee Wald, the sheriff's department said. Joyce Reidl, however, was trapped among debris as the fire continued to spread toward her.
Lee Wald said he turned off the propane tank connection and tried to drag Mrs. Reidl out of the debris, but could not due to the heat.
Great Divide EMS and Cable Fire Department and Drummond Fire Department arrived on scene. Fire personnel were able to pull Mrs. Reidl from the wreckage and a sheriff's deputy and Great Divide paramedics were able to assist.
The Reidls were transported by Great Divide EMS to the Cable Union Airport where North Memorial Flight Service flew them to Hennepin County Medical Center for further treatment. The both had sustained severe burns and other injuries. According to neighbor Pam Wald, both are in critical condition.
The scene remains under investigation as the cause and origin of the explosion and fire are yet to be determined, the sheriff's department said.
Assisting agencies at the scene included Namakagon Fire Department, Grand View Fire Department, Mason Fire Department, Barnes Fire Department, Town and City of Hayward fire departments, Sawyer County EMS, Cable Enforcement Officer and the Wisconsin State Dept of Justice, Division of Criminal Investigation.