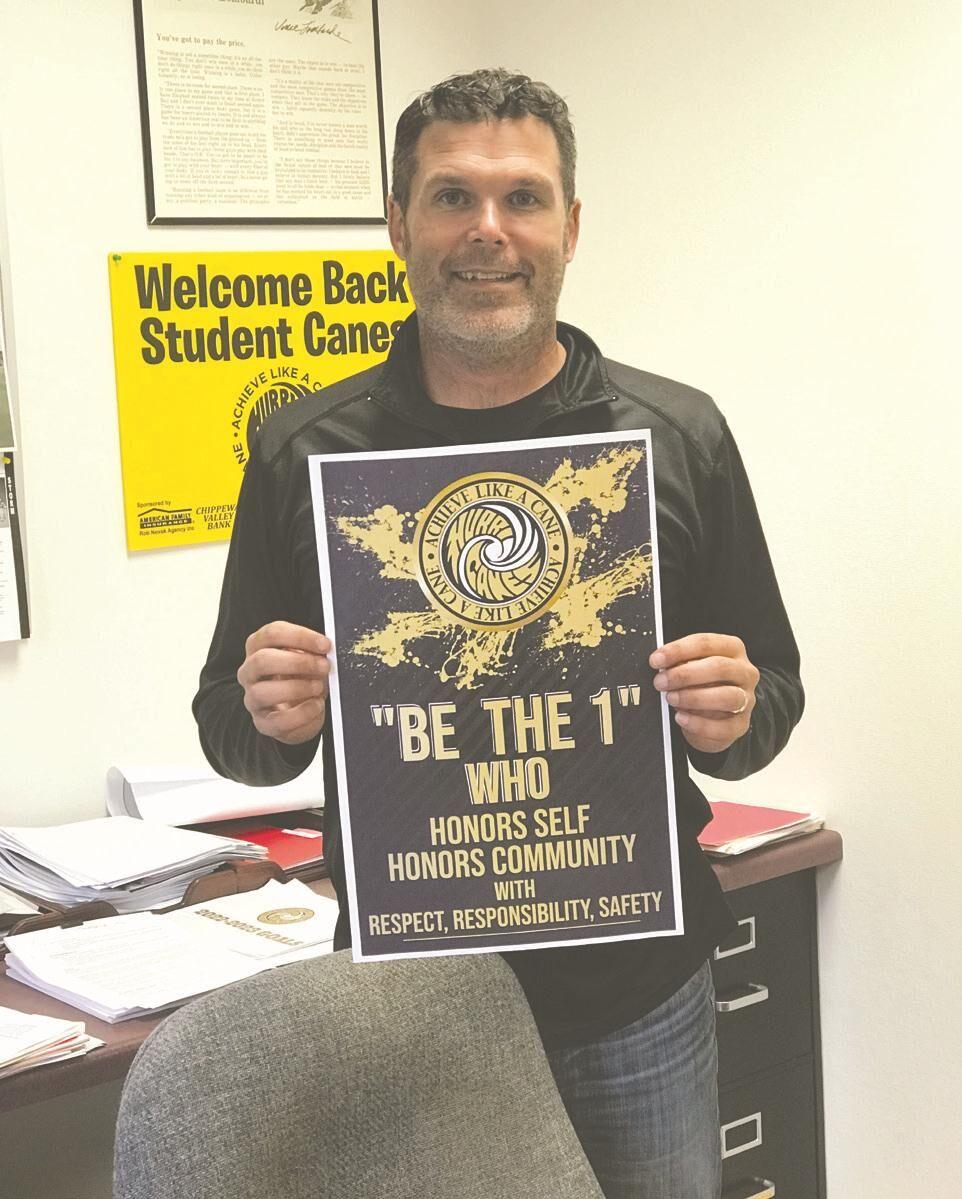 "Nineteen hundred kids came smiling into the classrooms last week," said Craig Olson, District Administrator of the Hayward Community School District, as he described the mood and the attitude of not just the students, but the teachers and staff as well.
Across the nation, school districts have been heavily impacted by the various hardships, trials and challenges brought on during and after the pandemic, with some school districts going to four-day work weeks. In Maryland schools alone, 5,500 teachers quit in 2022.
A recent national survey of principals and school district leaders found that 72 percent did not have enough applications for open teaching positions, according to the executive director of the School Superintendents Association, Dan Domenech.
A Texas study found that in 2010, 13 percent of college students were interested in a teaching career. In 2020 that percentage was just 7 percent.
The decline in people getting teacher degrees has been steadily declining for the past decade, but the pandemic made it worse, according to a March 22, 2022 article in Education Week.
"Between the 2008-09 and the 2018-19 academic years, the number of people completing a teacher-education program declined by almost a third. Traditional teacher-preparation programs saw the largest decline—35 percent. The pandemic has made the situation worse.
There's no magic bullet that's going to turn this situation around," said Jacqueline King, co-author of the report. Craig Olson bolstered that argument, citing high levels of stress, a long-term decline in people going into the profession of teaching, and teacher burnout.
Yet, here in Hayward, Olson said they have developed their own ways of recruitment and retention.
A program that Olson developed 15 years ago, called "Grow Your Own," has been renamed and retooled into "Canes for Life," a recruitment program that encourages students to return to the Hayward Community School District as employees—be they teachers, administrative assistants, cooks, custodians, bus drivers or substitute teachers, Olson said. Today, 93 out of 260 total staff are "Canes for Life," having returned to Hayward to work in the school district, according to Olson.
Olson said when they recruit for teachers, they are careful to make sure that people know what this area has to offer and what it's about.
"We can hire, develop and retain teachers—but only if they like Hayward, Wisconsin," said Olson, adding, "We look at that very carefully."
Similarly, people moving here for other jobs are not moving here because of the schools, but they still want to know the culture and caliber of the school district, he explained, adding that the brand marketing is important.
COVID put a hit on people, said Olson. He said they had to scurry around trying to make sure positions were filled. "We looked every-where—it was free-agency recruitment. We never had to shut down due to COVID but we had staff shortages," he said. We were worried about teachers and bus drivers getting sick and having to take care of sick relatives and family at home as well, Olson said.
"The bus drivers were our biggest and scariest concern because if the kids can't get to school there's nothing to be taught. Today there are 25 bus drivers, a decrease from 32 before, Olson said.
Burnout for teachers was also an issue, with teachers having four days a week of in-person teaching and one day a week of mandatory virtual learning during COVID.
"That caused the biggest drain on them and loss of enthusiasm," Olson said. He said teachers can leave and go somewhere else and earn more, and be in a bigger city.
"We've benefited from that and we've lost from that," he said.
From the start of the pandemic, March 3, 2020, to the present, eight teachers have retired and 29 teachers have resigned. Olson said an average number of teacher resignations would be more like 15 to 22. He said there was a "variety of reasons" for teachers leaving, mostly relocation.
Support staff stayed level over that same period of time, with six retiring and six resigning.
Substitute teachers are a problem in the district. They had 46 in 2020 and today have 34.
Olson said, "We need them badly. During COVID our regular teachers had to sub in other classrooms during hours they would normally have to do their own work. There's not one day when you have all positions filled."
The Hayward Community School District has a new motto, "Be the 1." It came about after Olson met with the student council representatives who told him it's the staff that makes them either want to come to school or stay in bed. So Olson said he told the teachers to "Be the 1," the one that makes the kids want to come to school.
As for Olson himself, the Record asked him what toll this has taken on him.
"This is my chosen profession. I had to be a strong leader. Not one second did I think of walking away. You toughen up and move on. It's a brave new world for everyone."