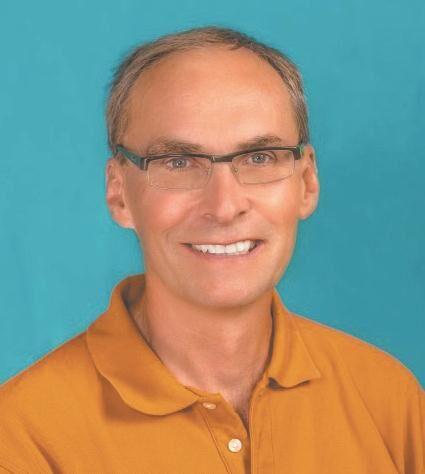 A 67-year-old Hayward man and outdoor trails enthusiast, Joseph A. Timmerman, was killed when his bicycle crashed on a singletrack mountain bike trail in the Town of Spider Lake Thursday, Sept. 17.
At 1:40 p.m. Sept. 17, the Sawyer County sheriff's dispatch center was informed by the Bayfield County Sheriff's Office of a bicycle crash with injury on a trail one-quarter mile south of Camp 38 Road in the Town of Spider Lake. The section is known as the "Flow Mama Trail," one-half mile south of the Bayfield County line.
The Sawyer County Sheriff's Office responded to the scene, assisted by Bayfield County Sheriff's Office, the Spider Lake and Round Lake fire departments, Sawyer County EMS and the Great Divide Ambulance Service.
Upon arrival, fire and EMS personnel found Timmerman deceased at the scene of the crash. Witness statements indicate that Timmerman had lost control of his bicycle while going over a jump in a rocky portion of the trail. As he landed, he went over the handle bars and landed head first, causing fatal injuries.
Timmerman, a native of Watertown, Wisconsin, was known for his involvement in several community causes after he moved to Hayward in 2000. After graduating from UW-Stevens Point in 1975, he spent his career in forestry with Consolidated Papers, managing thousands of acres of forest land. He retired to Hayward in 2000 where he worked with Midwest Forest Products.
Timmerman served several terms on the board of directors of the American Birkebeiner Foundation and acted as treasurer. After having skied 20 Birkies he wanted to give back by acting as race chief, along with his wife, for the Barnebirkie. He also served as a ski trail groomer at the Hayward Area Memorial Hospital ski trails, where he was known as "Groomer Joe."
Timmerman also served as president of the Hayward Library Foundation and was an avid reader.
Timmerman was an enthusiastic biker and supporter of the Chequamegon Area Mountain Bike Association (CAMBA). He volunteered many hours on the trails and loved to ride them.
According to his obituary, "Joe had a profound love of the outdoors, seeing beauty sometimes where no one else could. There was never a day wasted.
"During his retirement he was able to renew his passion for astronomy, building an observatory at his home. He was a member of the Minnesota Astronomical Society and received many awards. He would drive to the Twin Cities to join his partners for meetings and 'Star Parties.' He loved to share his passion with anyone from 9 to 99."
The Chequamegon Area Mountain Bike Association (CAMBA) stated on its Facebook page, "There is great sadness in the CAMBA community over the tragic passing of
Joe Timmerman. Joe's enthusiasm and support for the trails and cycling in general was palpable and his ear to ear smile infectious.
"CAMBA extends its deepest, heart-felt condolences to his wife, Bean, and their families and friends. This is indeed a difficult time for them and we share their grief," CAMBA stated.
The American Birkebeiner Ski Foundation (ABSF) stated on its Facebook page, "It is a very sad day indeed. Joe Timmerman was a great friend of the Birkie. He volunteered as a Birkie race chief, served on the ABSF Board of Directors, loved to spend time in the great outdoors riding his bike, skiing, looking at the stars, and enjoying the great Northwoods.
"Joe had the most magnificent smile . . . he will be deeply missed. The entire Birkie staff and board of directors extends our deepest and heartfelt condolences to his dear wife, Bean, their family, and friends, on Joe's unexpected passing."
Timmerman is survived by his wife, Eileen "Bean" Timmerman, two daughters and three grandchildren.