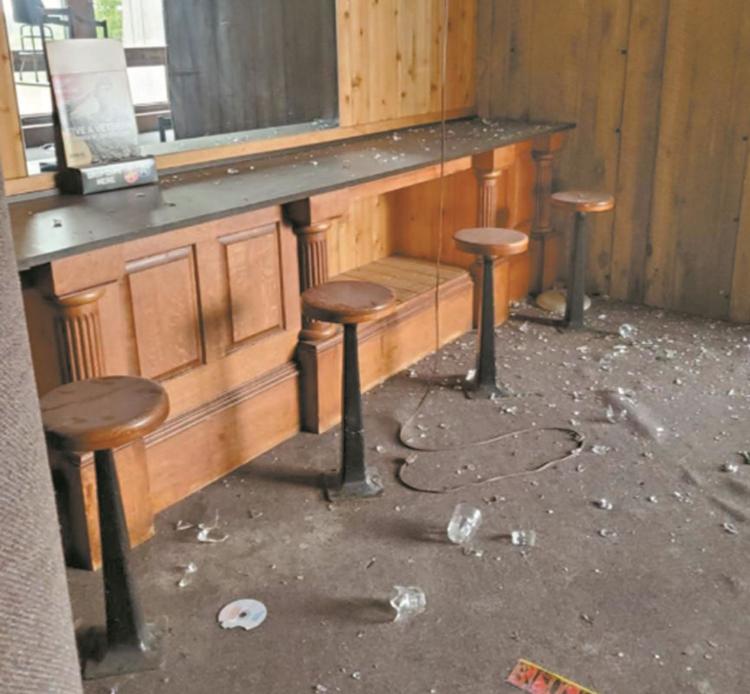 What might be the most anticipated regional online auction of recent years will occur this spring as items within the fabled Telemark Lodge and Convention Center east of Cable are set to be sold.
Kubarek Auction & Estate Services of Hayward is handling the sale. The upcoming auction has been announced on its website, www.kubarekauction.com.
The announcement reads: "April/May 2020 – Telemark Lodge – nostalgia, 200 furnished hotel rooms, restaurant/bar equipment and furnishings, mountain bikes, skis, ski lifts, chairs and snowmaking equipment and reclaimed building material."
The website includes several photos from inside the lodge, which opened in 1972 and then in later years went into various foreclosures before the lodge and its 1,000 adjoining acres were sold at a 2013 sheriff's sale for $926,000.
Mount Telemark Partners of Denver, Colorado, is the official owner of the property. The property was last sold in 2013 at a sheriff's foreclosure auction to the Johnson/Lewis family, which operates Johnson Wax products.
Bonnie Kubarek said the tentative plan is to auction off items in two or three stages.
The first stage will include items with historical or nostalgic value.
"There's a beautiful brass
scale — you put a coin in and it weighs you. It's awesome," she said. "There're these really old snowmaking machines and an old brass cash register and things like that."
Other items of nostalgia include a drawing or photo of the Telemark downhill ski slopes, banners, posters and more. Many of the items in the lodge rooms will be available for auction, such as cabinets, tables, lamps and beds.
The last online auction will be for building materials, such as the cedar walls, copper inside the walls and even large beams.
"Anything you can think of that is attached to that building we are going to sell online," she said. "The building is so massive — if you think of all of the beautiful cedar that is inside and the beams that were just awesome. I don't know if the fireplace is sellable, but what a cool piece."
The property owners, she said, would like to see as many of the objects inside the building as possible to be reclaimed and repurposed.
The auctioneer has mixed feelings about being involved in the sale because of her fond memories of being there as a youngster.
"Tony always had those great big dinners for the competitors at Telemark, and I think I was about seven years old the first time I went, and it was just awesome," she said. "I have a lot of fond memories of Telemark, so it is bittersweet to see it go. But at the same time I am happy to be asked to do the sale."
The online sale will require electrical power to the site, which is currently off the grid. Two portable generators will be brought in to power lights.
Kubarek has been making preparations inside the lodge and was reminded of its massive scale.
"Oh, my God, look how far the hallways are," she said, "and we went in room after room after room, so then we started skipping to every fourth room," she said. "There are over 200 rooms."
There have been reports of mold inside the lodge. Kubarek said the mold issue is limited to the lower "Catacombs" area, a maintenance area in the lower part of the structure that includes tunnels, along with one banquet hall and a couple of upstairs rooms where the roof leaked. Other than that, she said, the spaces are dry and mold-free.
She said the mold that is there has been tested and is not considered a health issue, but any moldy areas will be closed off from public inspection.
"The lobby area and upper area is dry with no mold issues," she said. "I would not be worried about buying a piece of furniture in those upper rooms because there is no mold to it."
To see photographs of some of the online auction items from Telemark Lodge, visit www.kubarekauction.com and scroll down to "Current and Upcoming Auctions."