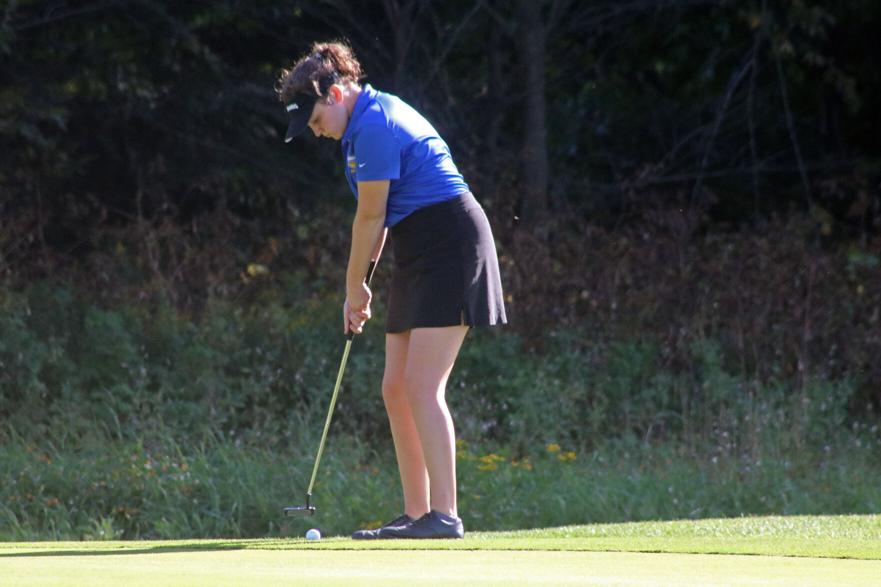 CHIPPEWA FALLS — The Rice Lake girls golf team put forth another steady performance on Thursday to finish in third place as a team at a Big Rivers Conference meet at Lake Wissota Golf Course in Chippewa Falls.
The Warriors ended the day with a score of 213, as Hudson won the team title at 179 and River Falls finished second at 197. Rice Lake has taken third at all four conference meets this year.
Laurel Wagner shot a 50 to finish in a tie for fifth to lead the Warriors. Callie Karstens was in a tie for 11th with a score of 53, while Anna Marie Jones carded a 54 to tie for 14th, Emma Thompson shot a 56 for 17th and Emma VandeVoort ended her day in 18th place with a score of 58.
Rice Lake returns to action Monday for another conference meet at Chippewa Falls. The Big Rivers championships are scheduled for Monday, Sept. 28 at River Falls.