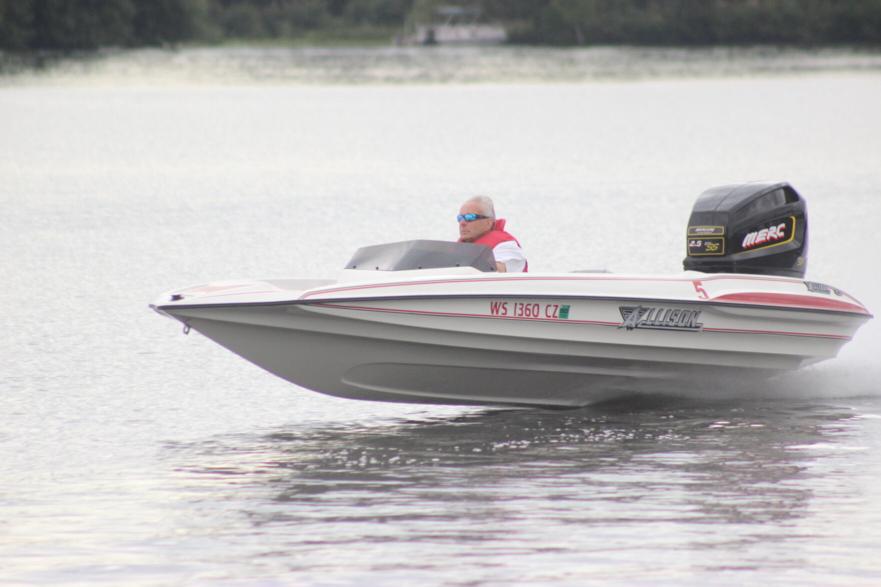 Fans of action or extreme sports have a new event to enjoy.
The Upper Midwest Powerboat Association has made Rice Lake a new home for one of its powerboat drag racing events this September.
The event is scheduled for Saturday, Sept. 19 from 11 a.m. to 4 p.m. on Rice Lake off of Lakeshore Drive. The event is free to attend.
Boats will race over a 800 foot track in seven classes. The slowest class features boats that reach 65 miles per hour, while the unlimited class boats exceed 116 mph.
Rice Lake resident Gary Roholt played a pivotal role in bringing the races to the area and he said the event is ideal for anyone who enjoys motorsports and wants to witness something new.
"The whole experience – there is a lot of noise, there's no doubt about it – but it's exciting just like anybody would go to a drag race or a tractor pull, anybody that is interested in stock cars or air shows," he said. "This is another way for people to be entertained by a bunch of great, fun-loving people that are happy to talk about what they're doing."
Roholt was encouraged by a friend to convert his unused bass fishing boat into one ready to race. He removed all of his fishing equipment and was set for his first race.
"Being around other people that have the same thing – a lot of money tied into something they use very little – and it just grew on me. We just get excited and can't wait for the next race," he said.
It was by happenstance that powerboat racing found its way to Rice Lake. A couple of years ago a race scheduled for Albert Lea, Minn., had to be canceled because of some environmental factors impacting the quality of the lake. The people of the UMPBA still wanted to get together and Roholt suggested meeting at Rice Lake. The group tested and tuned their boats on the lake that day with quite a bit of interest from casual observers.
When issues arose regarding the Minnesota location again the following year, the UMPBA leaders began looking for a new spot to host that week of the schedule. Roholt was asked whether Rice Lake would be interested in hosting in 2020.
Roholt quickly got support from the city parks department and tourism board to bring the event to the city.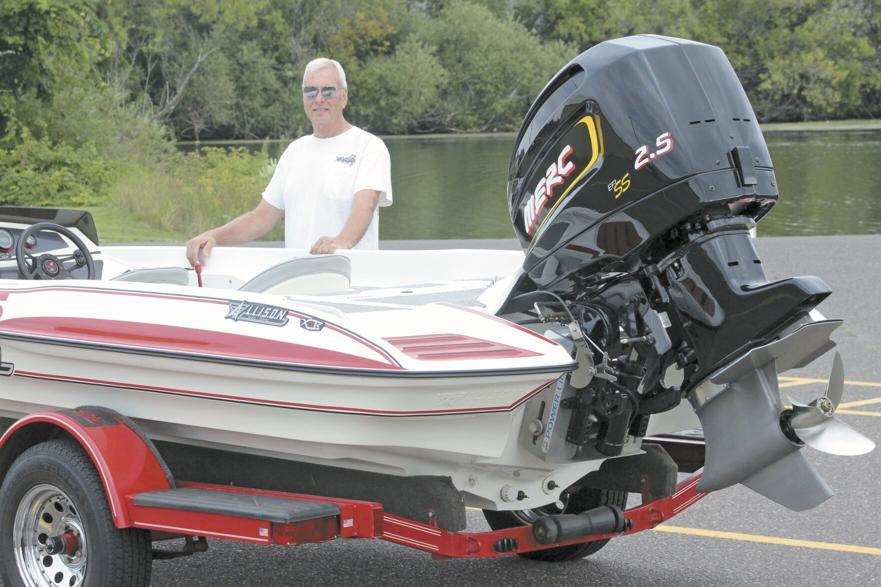 With so many events having been canceled this summer, Rice Lake Tourism Executive Director Nicky Repka said the powerboat races are good way to help the local economy.
"We believed this to be a great event for the area bringing in visitors from hours away which will economically impact the retail and hotels in a positive manner. We can certainly use this right now," she said."
The event is expected to have a large number of boats in attendance, Roholt said, as a national event in Tennessee is scheduled in early October, and many racers want to get their boats a few competitive rounds in before the big race.
The UMPBA has already hosted three events this year in Oshkosh in June, Pelican Lake in July and and Stevens Point Aug. 15. Many of the events have vendors and other activities occurring during the races, and Roholt said the group is open to other organizations using the event.
"If anybody wants to help out the city or any of the other organizations in the city they're welcome to use this event to do that," he said. "We're here for fun and just to pay for everybody we need for safety and to make sure the event goes well."
While many might expect the high-speed boats to feature the newest of technology, Roholt said, that isn't the case. Many of the boats and motors are between 20 and 30 years old as new techology creates weight issues. Roholt's boat was purchased new in 1992. He said spectators are going to see vintage boats and vintage motors.
Racers also provide an opportunity to interact with the community. The boats will be parked at the boat landing by the Lumber Hall of Fame on Stein Street, and many of the racers will answer questions and let kids take pictures in their boats. People can stop on by, Roholt said, and check out the usual boats and motors that you won't see on an average day at the lake.
"They'll see a big diversity in the types of boats that they're not going to see around here. It's a rare breed of people that have kept this going.
"People should know for sure that even though these people are competitive, we're here to have a ton of fun and that's what it's more for families, or anybody that is maybe interested in something they haven't seen before in person."