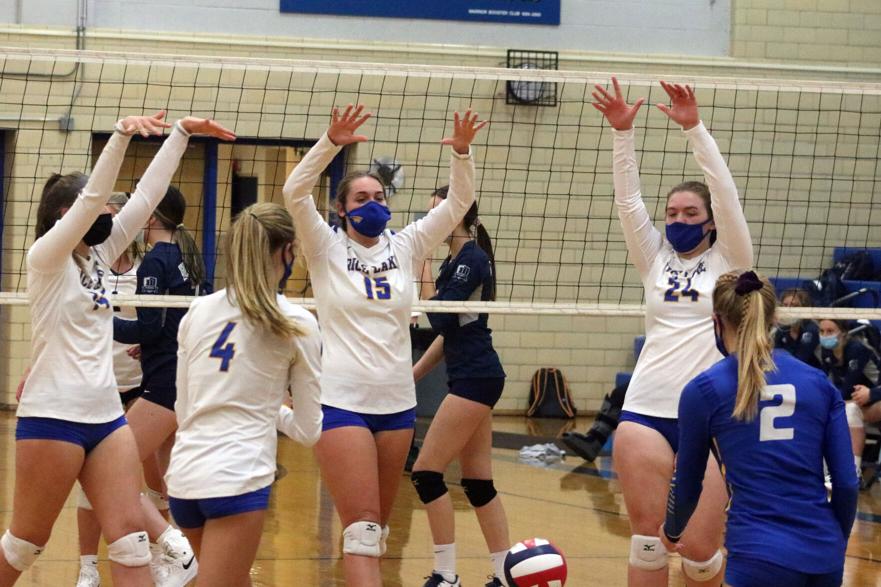 The consistency and ability to maintain momentum was finally on display.
The Rice Lake volleyball team ended a four-game losing streak with a straight set (25-20, 25-12, 25-13) victory over Hudson on Monday in Rice Lake.
"Everybody did their job. It was definitely a team effort," Rice Lake coach Robin Sommerfeld said. "We have the pieces that we need, but everybody played to the top of their potential tonight and it just gave them the fire every time we did something good out there, something that we've been working towards. Just that fire built that chemistry and it just kept rolling and it was awesome."
Rice Lake (2-4, 1-4) trailed in the opening set 12-9 after the Raiders (2-3, 2-3) scored four consecutive points. The Warriors slowly pecked away at the deficit and tied the game at 17-17. Five straight from Rice Lake put the Warriors up 20-17 and after a Hudson point, Rice Lake tacked on three more. Jordan Pagac closed out the first set with kills on final three points to put Rice Lake up 1-0.
Taking what worked in the second half of the opening set, Rice Lake controlled much of the next two games. Holding a 9-8 advantage, the Warriors rattled off eight in a row. The serving of Brynn Olson kept Hudson off balance, as Olson recorded a couple of aces during the stretch.
"Because we started out this season struggling with our serving, we have been doing a lot of serving, and our defense also," Sommerfeld said about the focus on practice. "We've struggled just a little bit with the fundamental aspect of it, more than even where they play on the floor, but the strong fundamentals that they showed tonight it worked for us, it came through for us."
The defense at the net proved valuable as well. Rice Lake tallied eight blocks on the night, with four of those from Pagac. After struggling early in the first game defensively, the Warriors made some adjustments to cover more of the floor. As soon as Hudson adjusted, Sommerfeld said, it allowed the Warriors to reset again and put their blockers in position to be successful.
"Then it put our blockers in a better position to be where they needed to be," Sommerfeld said of the changes. "Just making those adjustments that we needed to make, and going out there and performing them, executing them, that's what made the difference."
Leading 20-11, Rice Lake recorded five of the next six points to take a 2-0 lead into the third set.
With a six-point lead in the third game, Hudson took advantage of a couple of Rice Lake miscues to pull to within 14-10, but Rice Lake got a few aces from Adrianna Young and kills from Hailey Repka and Pagac to score six straight and later earn the match point after a block from Pagac.
Pagac had 14 kills and four blocks. Hailey Repka added six and Eliana Sheplee five. Renay Rieder recorded 26 assists and two aces. Young had 11 digs and a five aces. Isabelle Schmidt also had five aces with Olson adding four. Kaylin Hovde tallied eight digs with Rieder totaling five.
Rice Lake travels to Hudson on Thursday before two games against Menomonie next week.
"It was a complete team effort. I couldn't be prouder of them than I am," Sommerfeld said. "Every aspect of the game — offense, defense, the blocking, the serving, putting the ball down — the number of girls that are able to be involved with that, it was a team effort. They did it, and they did it well, they did it strong."
Rice Lake volleyball vs. Hudson 10-5-20
Rice Lake volleyball vs. Hudson 10-5-20
Rice Lake volleyball vs. Hudson 10-5-20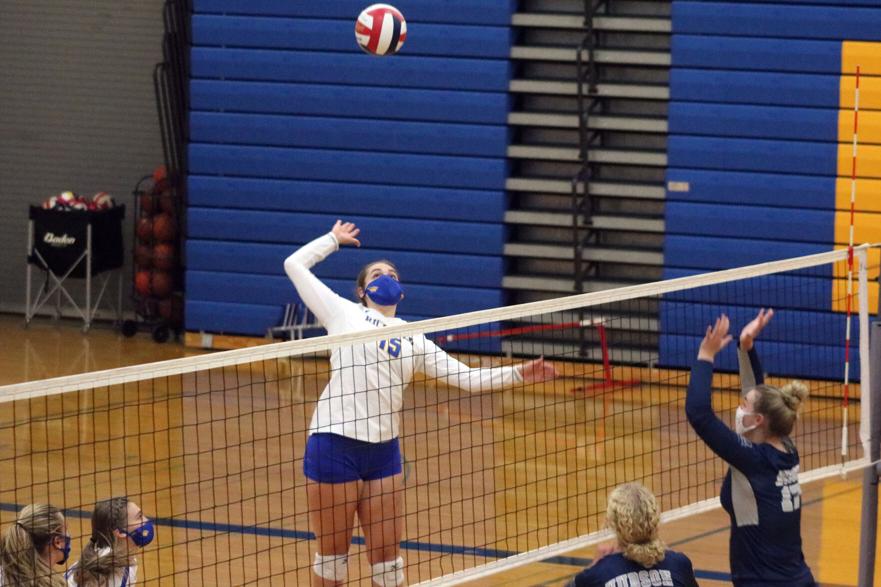 Rice Lake volleyball vs. Hudson 10-5-20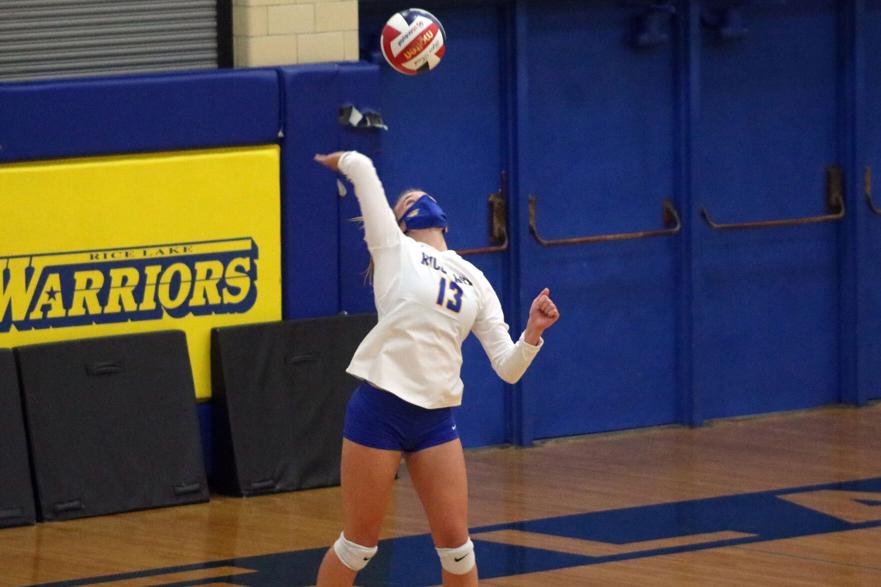 Rice Lake volleyball vs. Hudson 10-5-20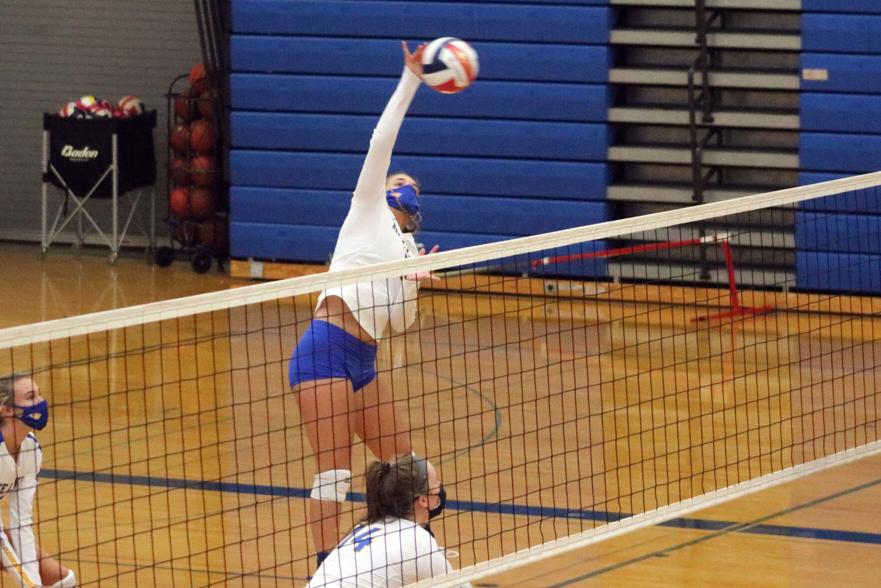 Rice Lake volleyball vs. Hudson 10-5-20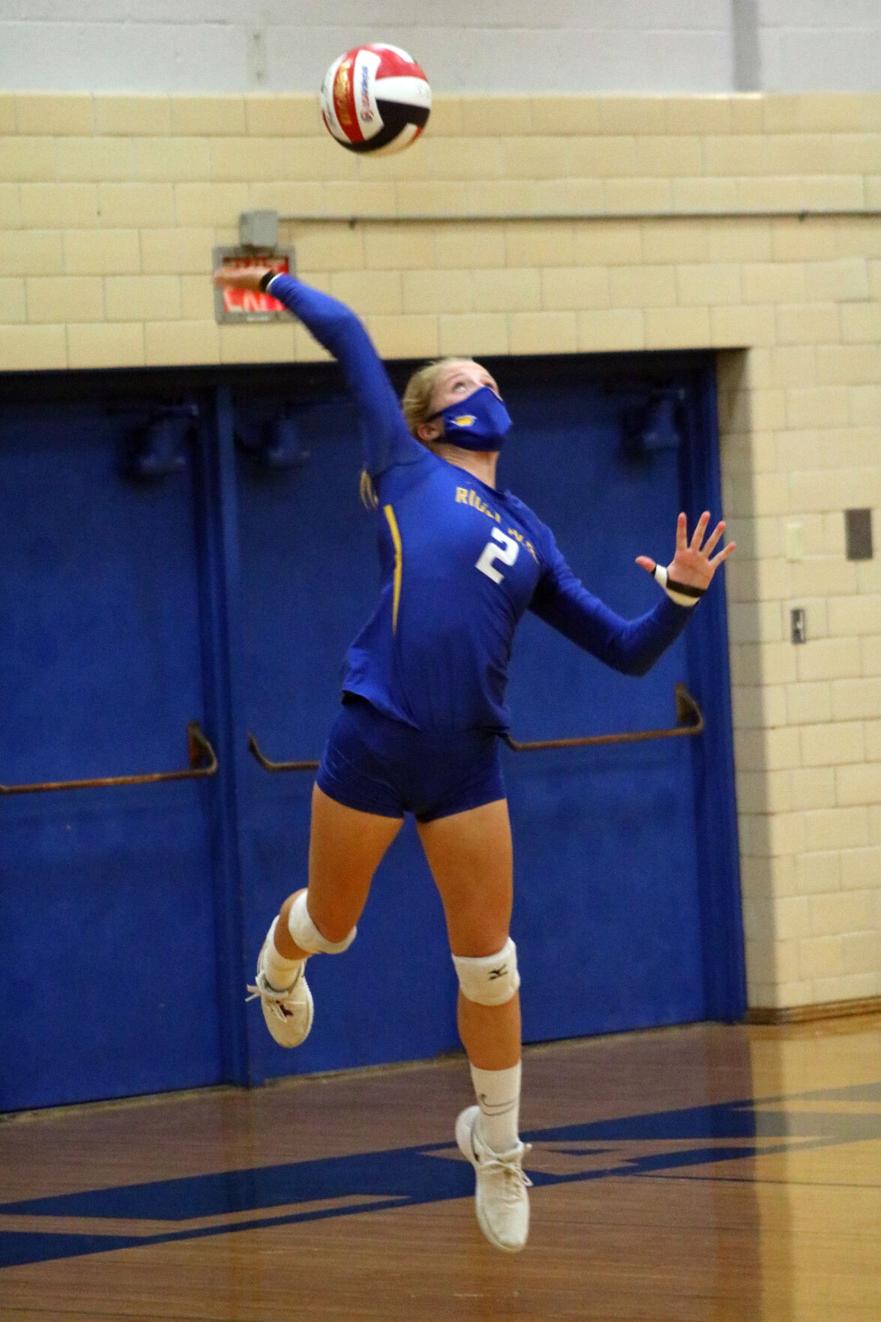 Rice Lake volleyball vs. Hudson 10-5-20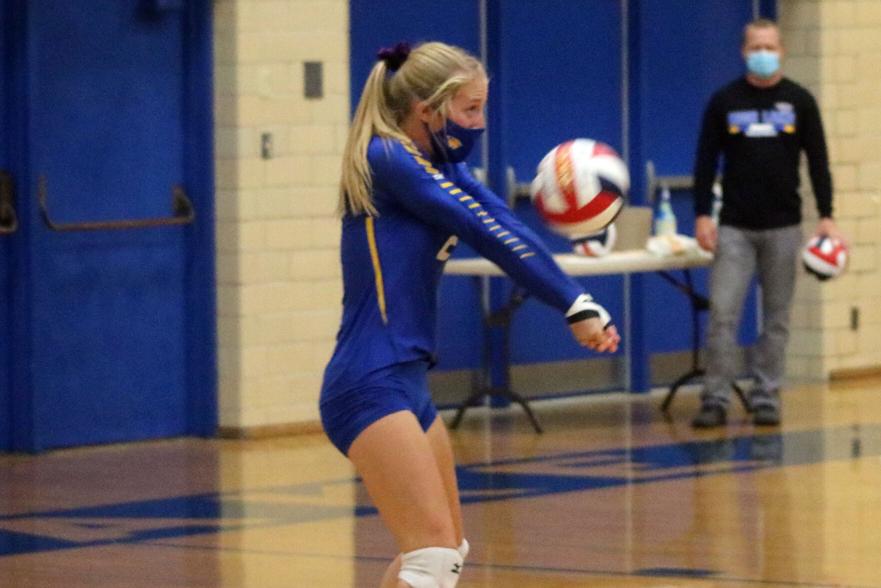 Rice Lake volleyball vs. Hudson 10-5-20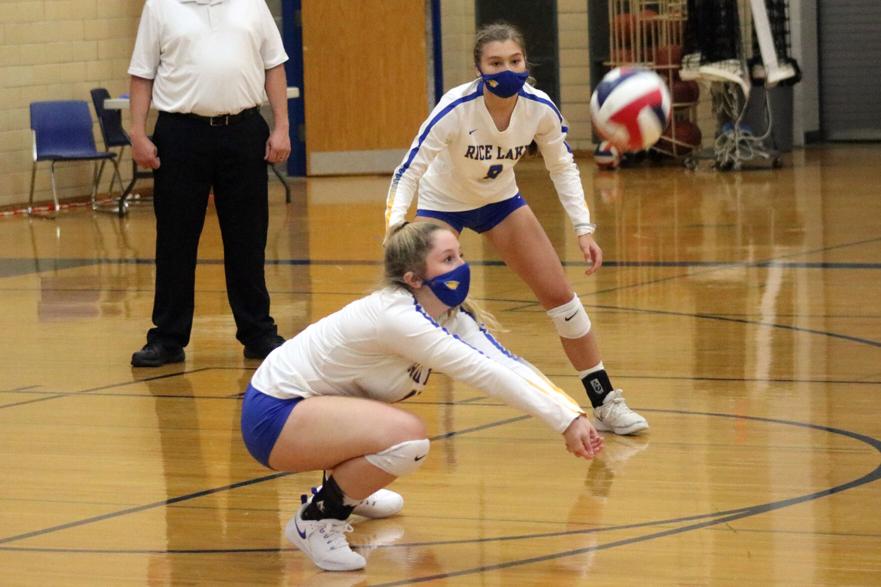 Rice Lake volleyball vs. Hudson 10-5-20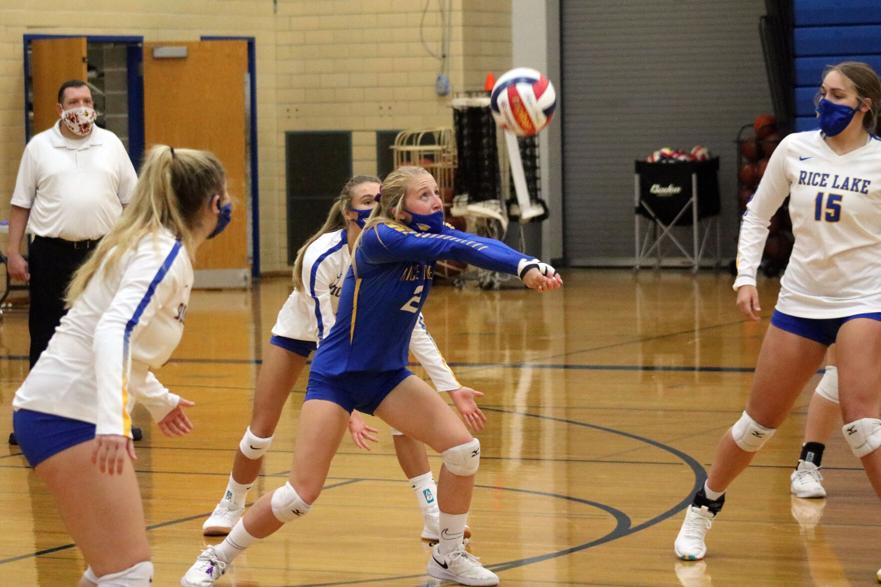 Rice Lake volleyball vs. Hudson 10-5-20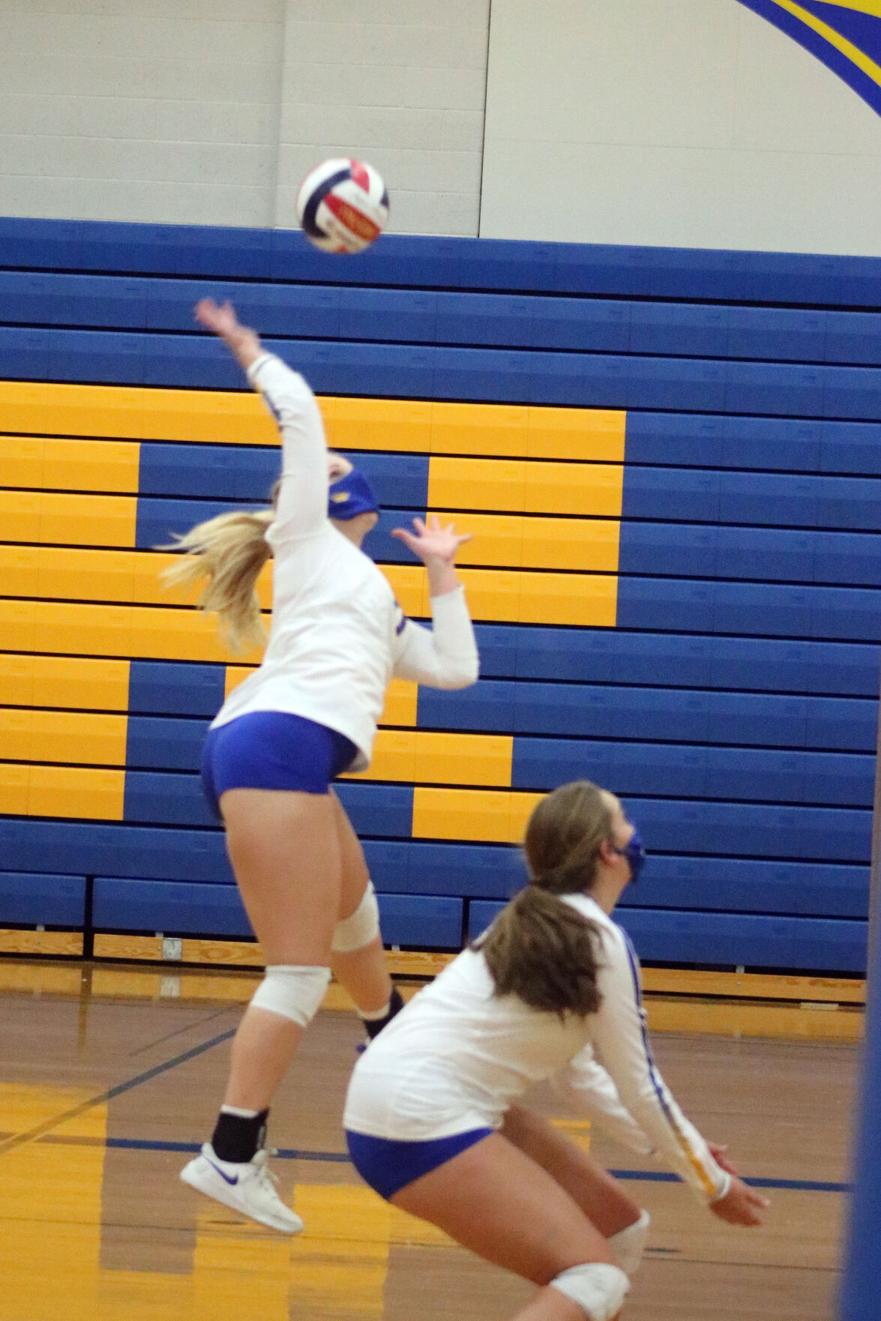 Rice Lake volleyball vs. Hudson 10-5-20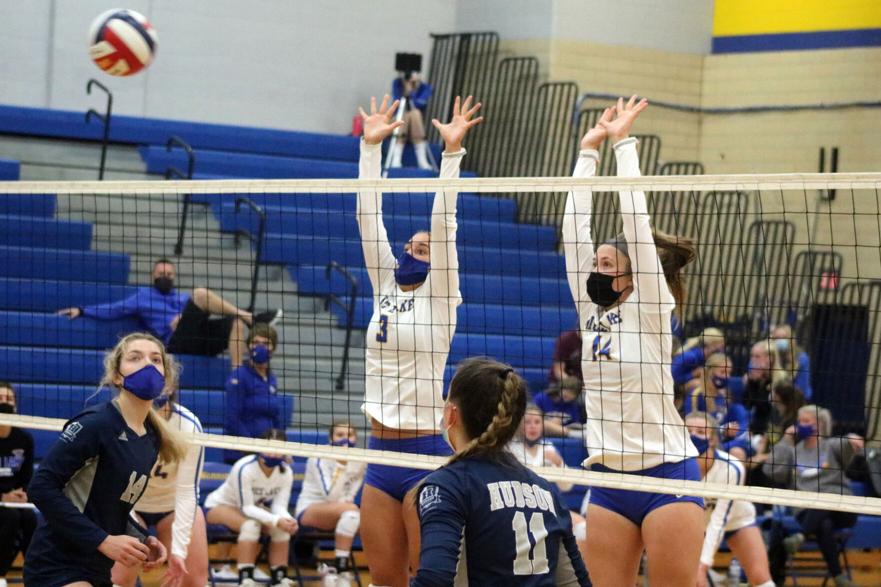 Rice Lake volleyball vs. Hudson 10-5-20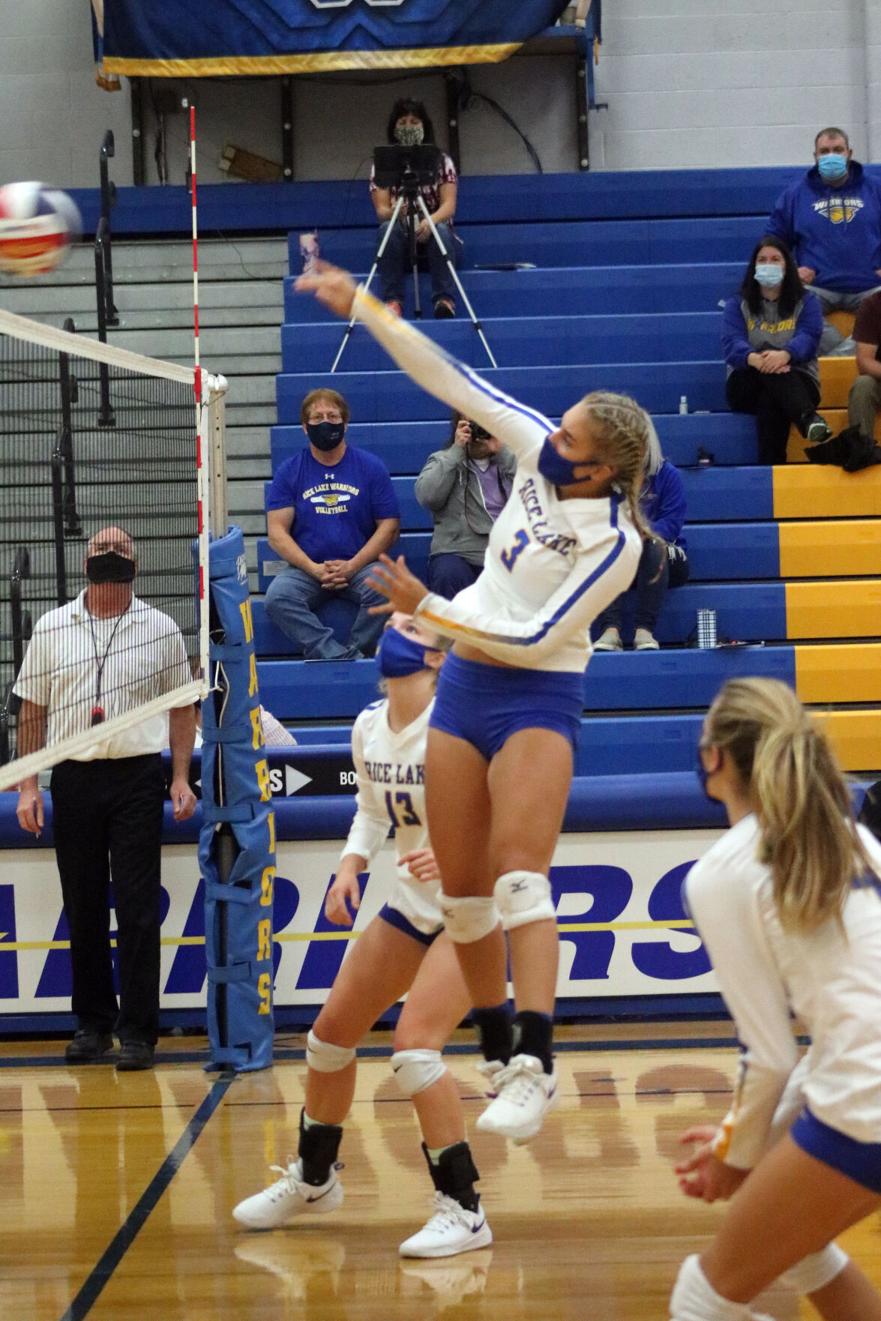 Rice Lake volleyball vs. Hudson 10-5-20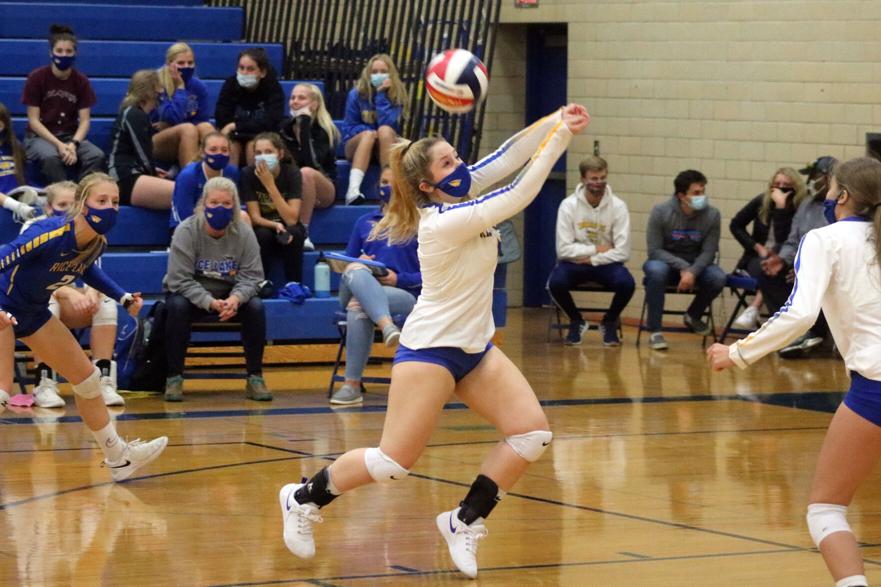 Rice Lake volleyball vs. Hudson 10-5-20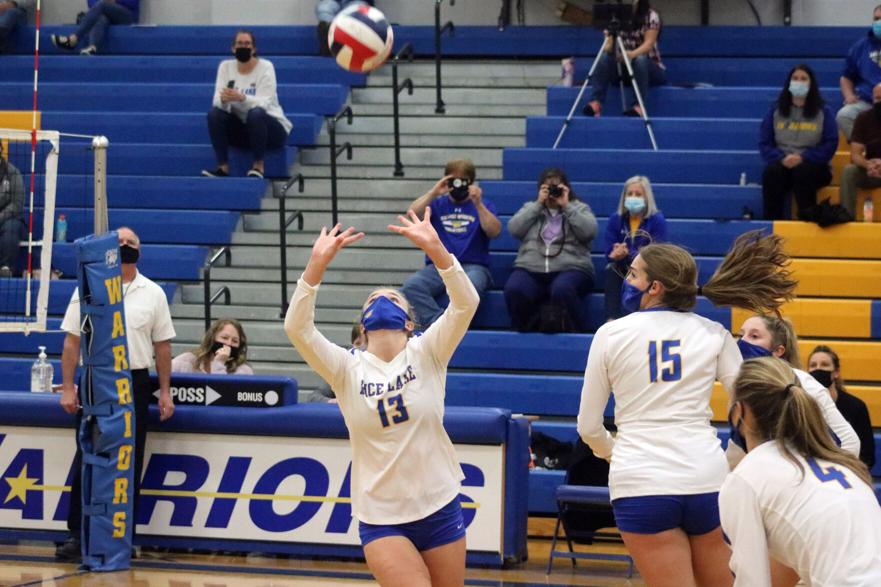 Rice Lake volleyball vs. Hudson 10-5-20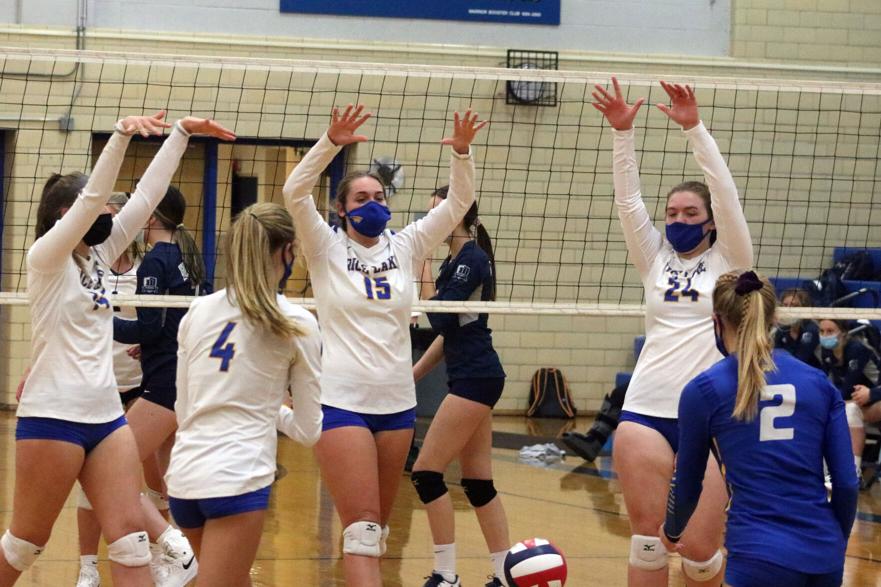 Rice Lake volleyball vs. Hudson 10-5-20