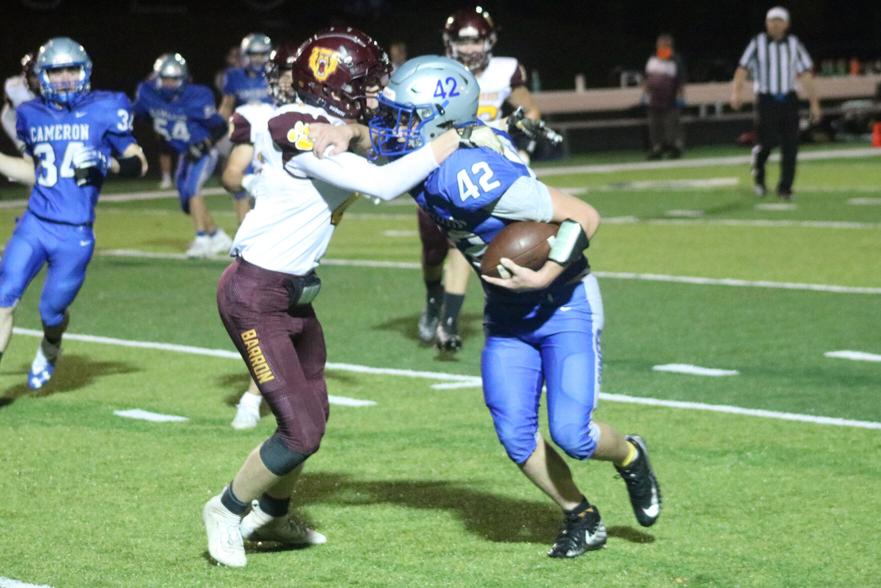 CAMERON — The Cameron football team had more than 200 additional offensive yards than its opponent.
Yet, timely defensive plays from Barron were enough to push the Golden Bears past the Comets 16-14 in a Heart O' North Conference clash last Friday in Cameron.
"There's an element to this game where you got to learn how to win," Cameron coach Dan Henken said. "Obviously we're not there yet. We're getting better each week and give Barron a ton of credit. They got down early but they kept fighting back."
Barron fell in a 14-0 hole in the first quarter but got a second quarter touchdown to narrow the margin and then got what would become the game-winning play as Regan Vruwink picked off Cameron quarterback Richie Murphy and returned it 35 yards for the touchdown as the Golden Bears took the two-point lead with 20 seconds left in the third quarter.
"I'm just very proud of our overall effort," Barron coach B.J. Williams said. "We got down 14-0 right away and we were able to battle back. We could have packed it in and this team kept battling and we knew that we had it in them."
Cameron had its chance to pull away on plenty of occasions but the Barron defense made the plays when it counted. The Comets held a 322-116 advantage in total offense, yet were unable to find the end zone again after Ian Payne scored a 5-yard touchdown with 2:40 left in the first quarter that put Cameron up by two scores.
The Comets had four drives total and three in a row come to a close after having reached the 10-yard line or deeper in Barron's side of the field. After the Golden Bears pulled within a score, Cameron marched down the field in seven plays to reach the Barron 3-yard line. The big play of the drive was a run from Murphy for 27 yards. The Comets had back-to-back negative runs followed by a 3-yard gain by Murphy. On fourth down Caiden LaLiberty provide pressure and Murphy's throw fell incomplete as Barron took over at its own 2-yard line.
The next Cameron drive occurred as time winded down in the half. A reverse to Caleb Gillett for 11 put Cameron at the 13 after a penalty had backed the team up. On third-and-11 Murphy ran for 8 yards to the 3-yard line, but on fourth down Cameron was stopped at the one, as a swing pass to Payne was stopped a yard short with 40 seconds to play in the first half.
"We found a few things that worked really well for us and stuck with it until they figured out what didn't work," Williams said. "Hats off to our linebacking crew. They did a really good job. We gave up a lot of yards in the first half and we kind of figured it out with that first half, I think we had two goal line stances in a row to get the ball back."
To open the third quarter Cameron maneuvered its way 55 yards on nine plays to the Barron 10. On third-and-eight Payne lost a yard and Murphy's throw on fourth fell incomplete.
Cameron also had its first drive of the game stall as Murphy was intercepted by Barron's Braden Wirth in the end zone.
"To me that's also part of learning how to win — is finishing those drives," Henken said. "When the field gets compressed obviously you get more guys at the line of scrimmage, you got to get pad levels lower and you've got to come off the football. I think as we started to take our foot off the gas a little bit and our pad level starts to rise up, those 3-yard gains start to turn into 1-yard gains and no gain type plays."
After Vruwink's interception — which came on third-and-12 as Murphy tried to find Ethan VanBuskirk in the flat — Cameron had two drives to try and take the lead back. The first possession was a three-and-out. Then the Cameron defense stopped Barron in three plays. The Comets got the ball back at its own 8-yard line with 8:23 remaining. The Golden Bears appeared to force a three-and-out but a roughing penalty was called as the Cameron punter punted from his own end zone. Two plays later Payne ripped off a 30-yard gain to cross midfield.
Later on third down Murphy was picked off but a pass interference penalty was called against the Golden Bear defense. A penalty was also called against Cameron following the interception so with both penalties taking affect the Comets had a first down at the Barron 46. Facing third down and 10 yards to go Murphy found Jordan Folz along the left sideline for a gain of 11 and a new set of downs with just under 2 minutes to play.
On second down, a sack by LaLiberty pushed Cameron back but Murphy found Dylan Foss for a 8-yard gain to set up a fourth-and-two with 47 seconds remaining. Payne burst through the line for seven down to the 20.
Then the Barron defense came through again as Caiden and Carter LaLiberty combined for a 5-yard sack, followed by a sack from Austin Bladow for a loss of 10. With no time outs remaining the Comets had a couple of heaves downfield but both fell to the ground as Barron came from behind and then held on for the win.
Barron ran only 11 offensive plays in the second half for a total of 34 yards. For the game Caiden LaLiberty ran for 85 yards on 18 touches with one touchdown. Quarterback Colin Kappel added 16 on three carries while throwing for 15 yards on 3-of-11 passing.
"We've been trying to do that all season long so we're happy and proud of our guys for the effort they put forth," Williams said of focusing on the ground game. "We thought we had some advantages on the offensive line and we took advantage of it. We kept running over our big left side there and our fullback Carter LaLiberty did a good job of making some blocks and his younger brother Caiden really ran the ball hard for us tonight."
Murphy led the Comets with 124 yards on 23 attempts. He racked up 108 of those yards in the opening half. Payne toted the rock 15 times for 68 yards and two scores. Murphy was 13-of-21 for 109 yards, but did have two interceptions. Payne also pulled in five catches for 44 yards and Gillett had three grabs for 36.
Barron returns to action by hosting Chetek-Weyerhaeuser on Friday, while Cameron travels to St. Croix Falls.
"I am really proud of our kids in the sense that we had some adversity to start the year. This is a program that's finding its way, but we're getting better each week," Henken said. "Last week was a game that was competitive well into the second half. This is the first game around here in a long time that's gone down to the wire.
"It's very unfortunate and hard to be on the wrong side of it but it's part of the process. We'll just get better every day, get better every week and we'll see where it all ends up."
Cameron vs. Barron football 10-9-20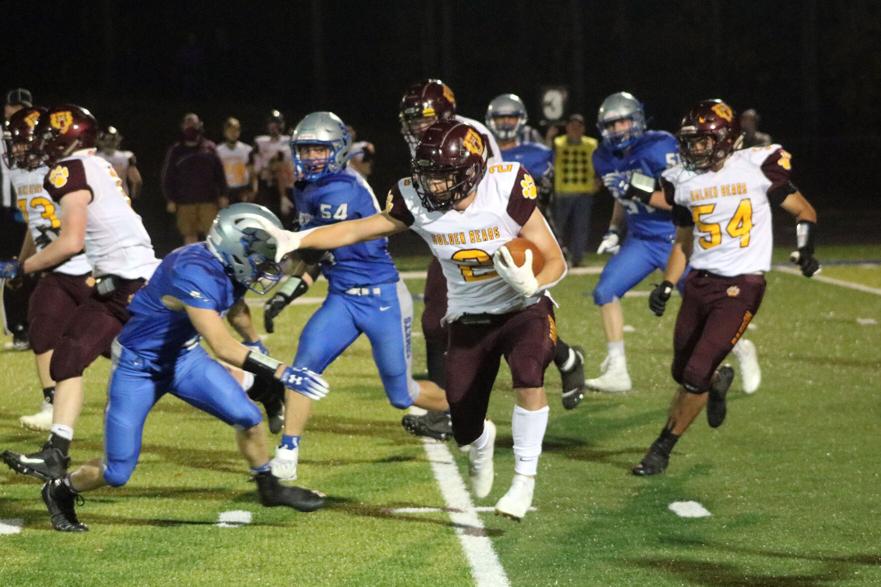 Cameron vs. Barron football 10-9-20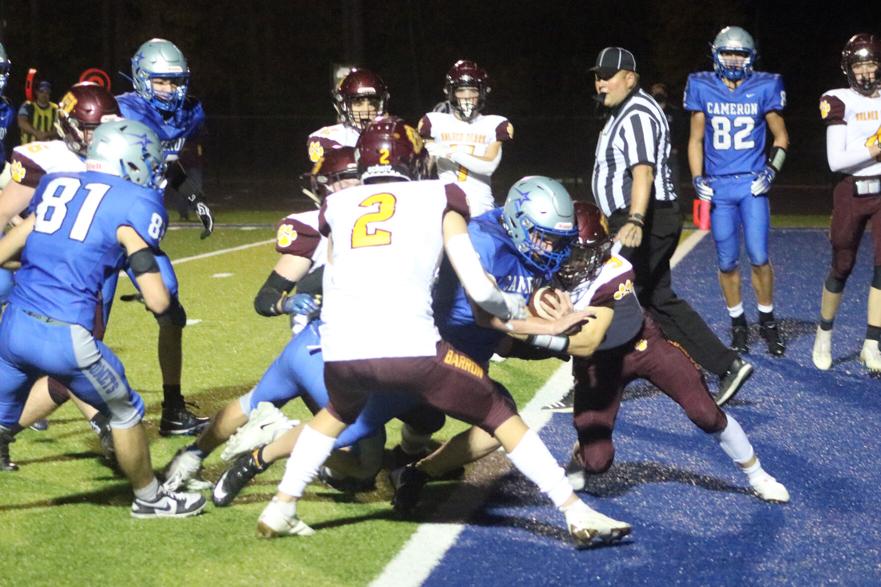 Cameron vs. Barron football 10-9-20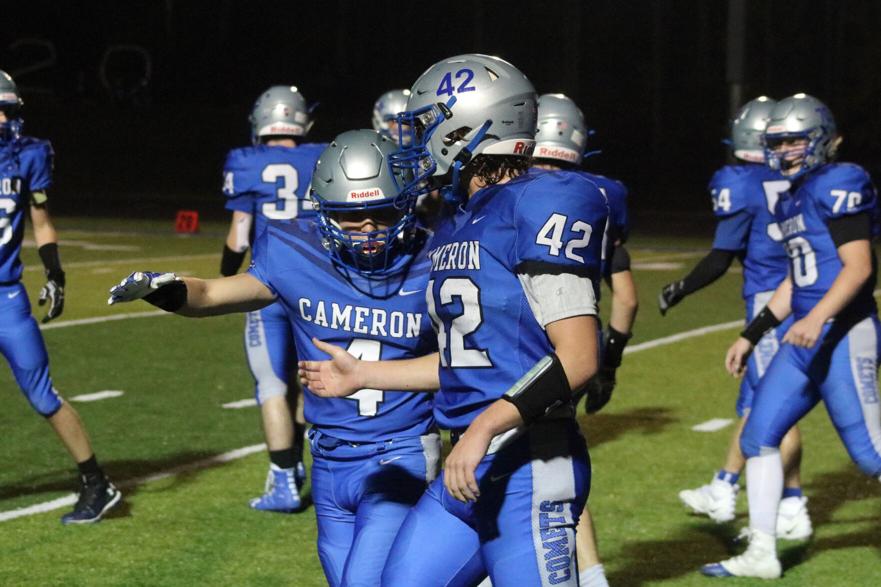 Cameron vs. Barron football 10-9-20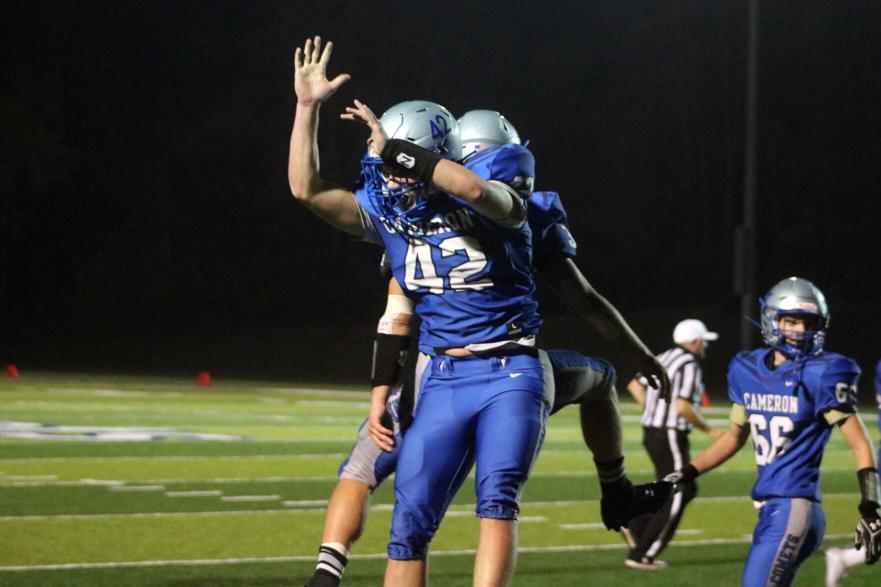 Cameron vs. Barron football 10-9-20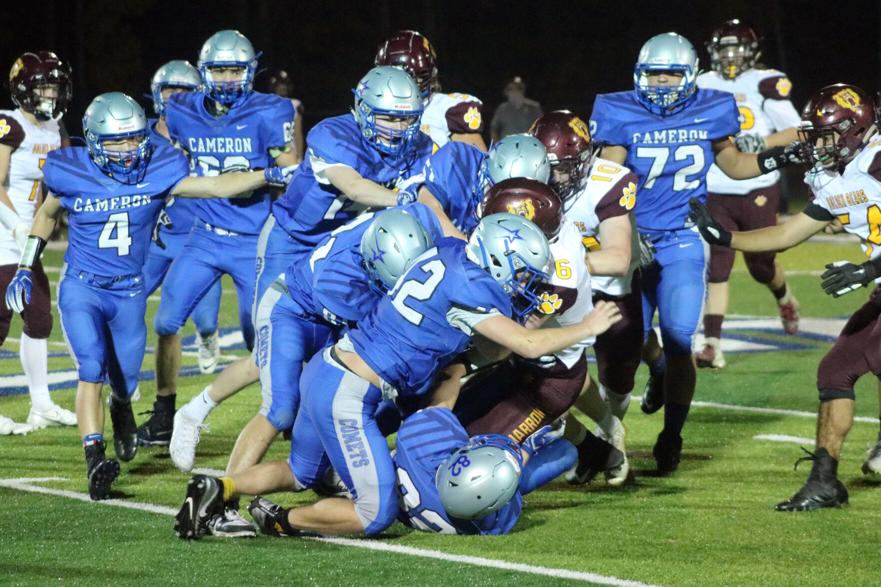 Cameron vs. Barron football 10-9-20
Cameron vs. Barron football 10-9-20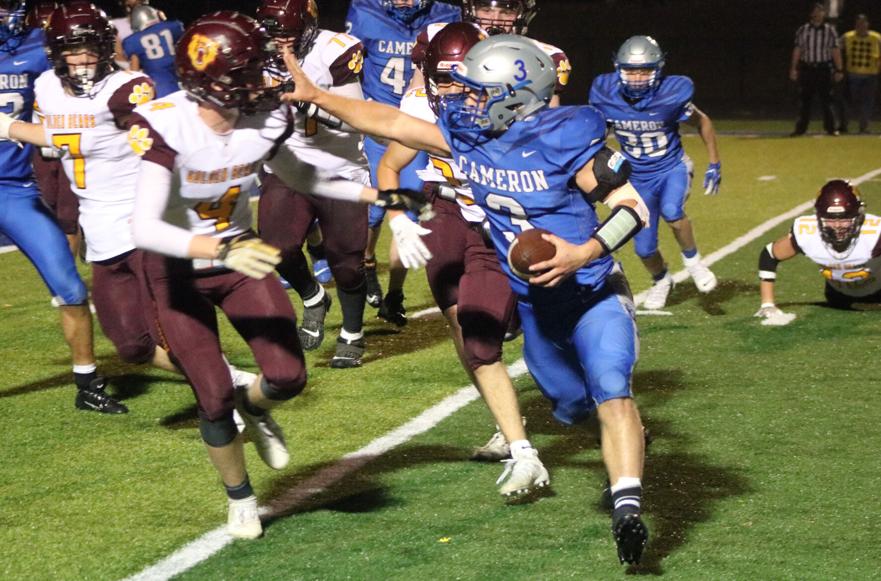 Cameron vs. Barron football 10-9-20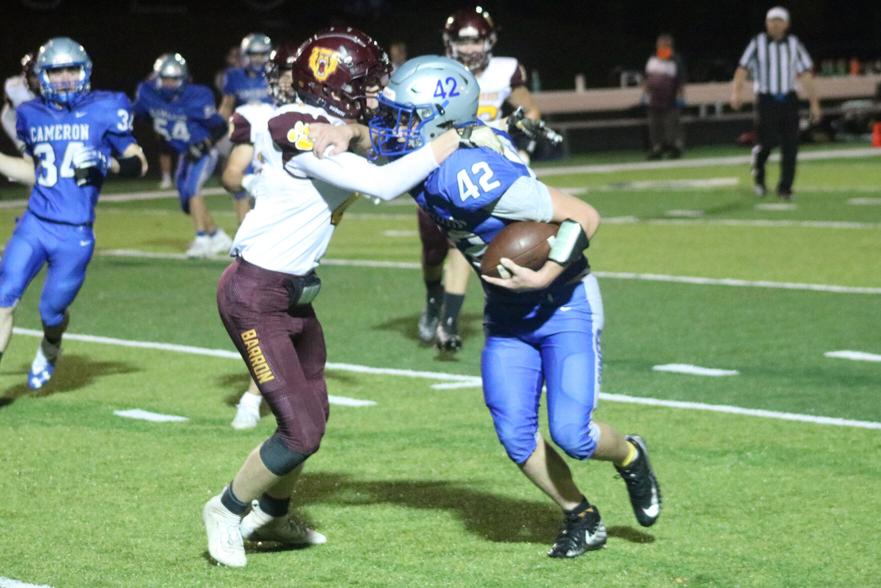 Cameron vs. Barron football 10-9-20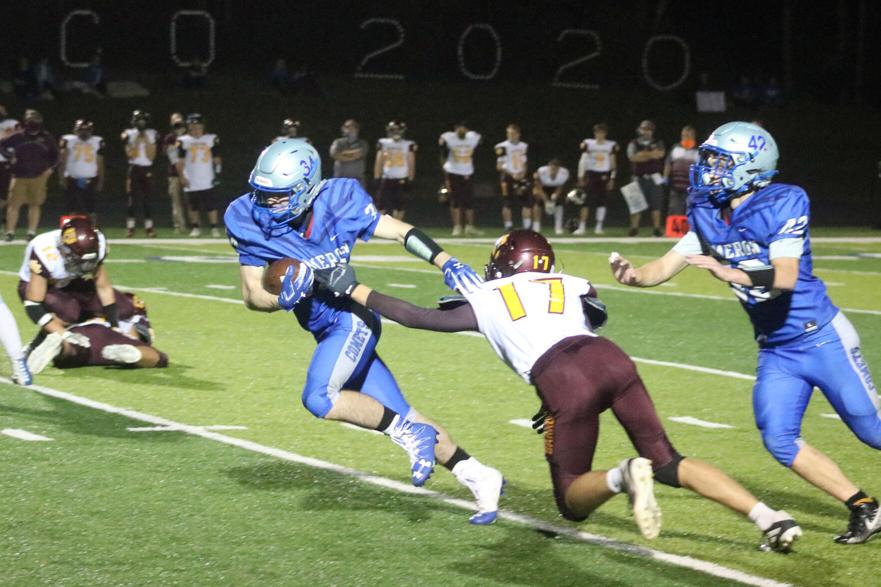 Cameron vs. Barron football 10-9-20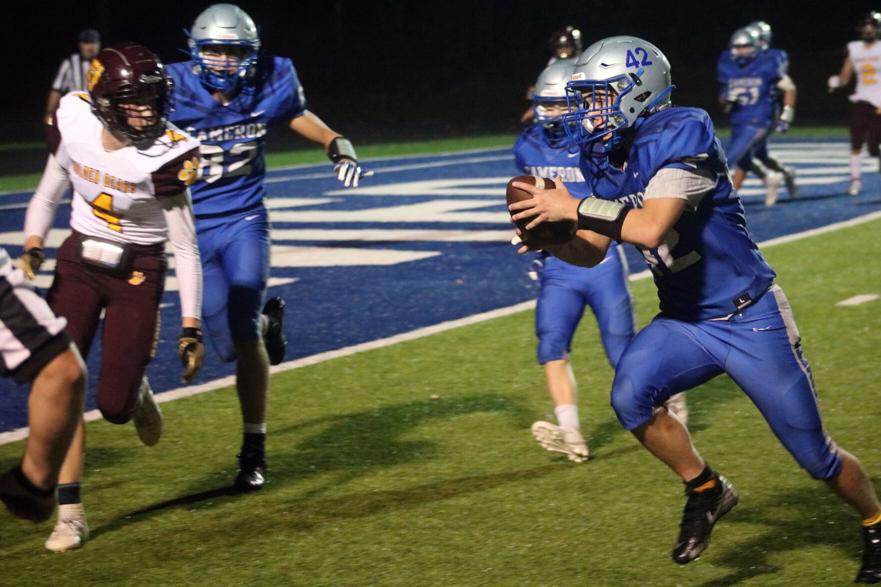 Cameron vs. Barron football 10-9-20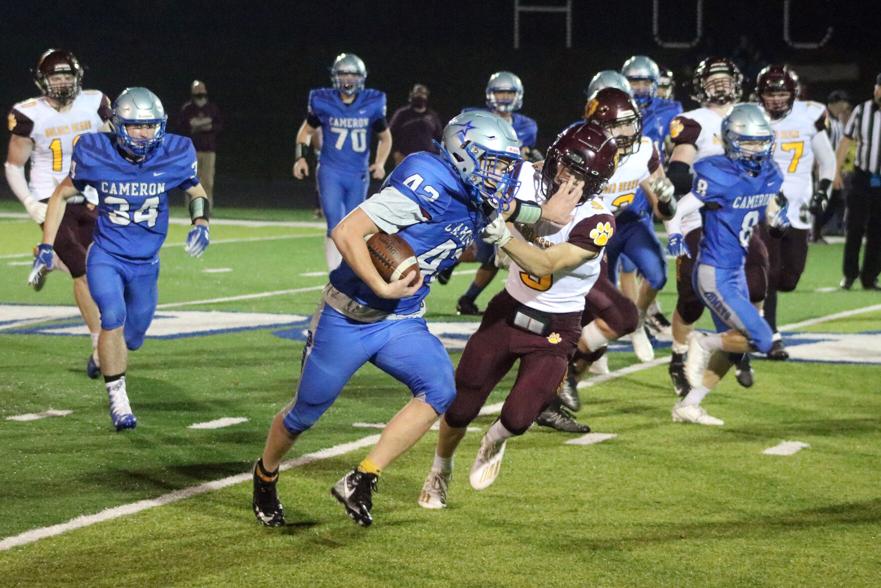 Cameron vs. Barron football 10-9-20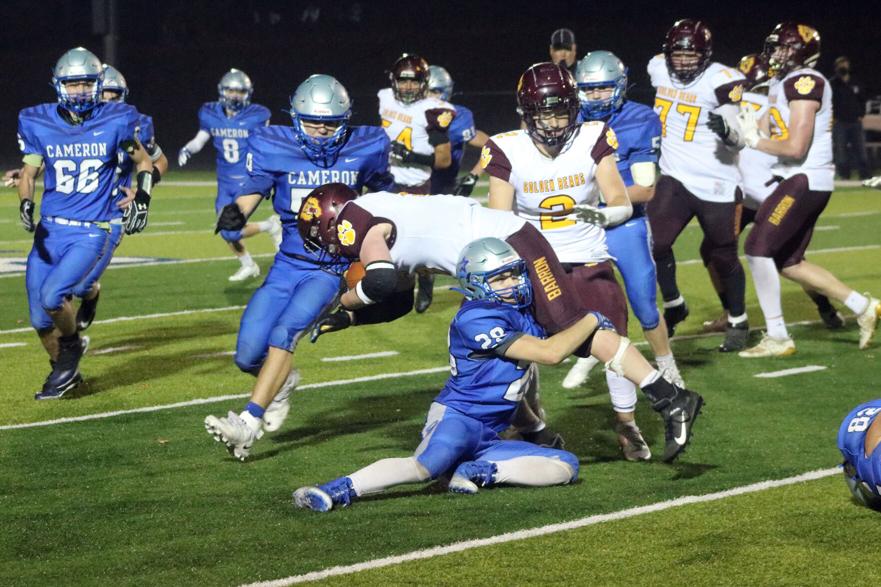 Cameron vs. Barron football 10-9-20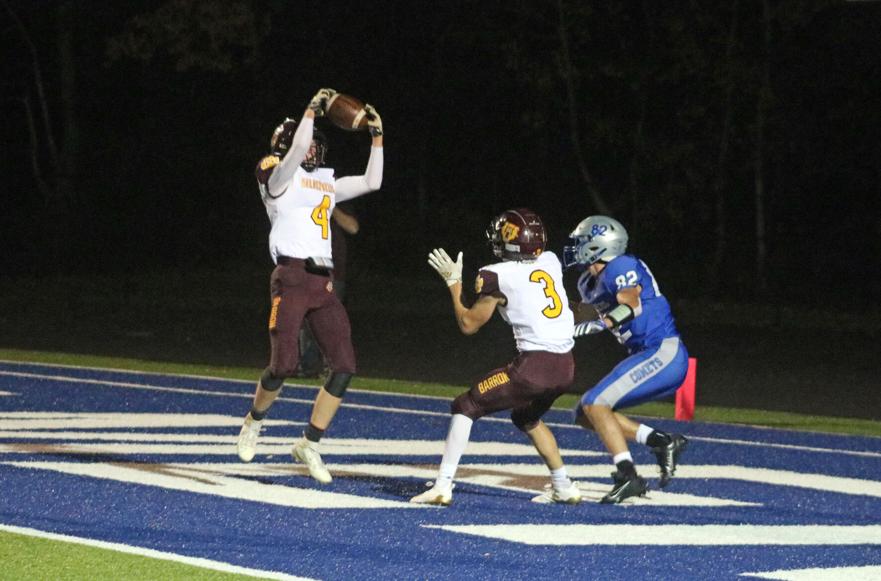 Cameron vs. Barron football 10-9-20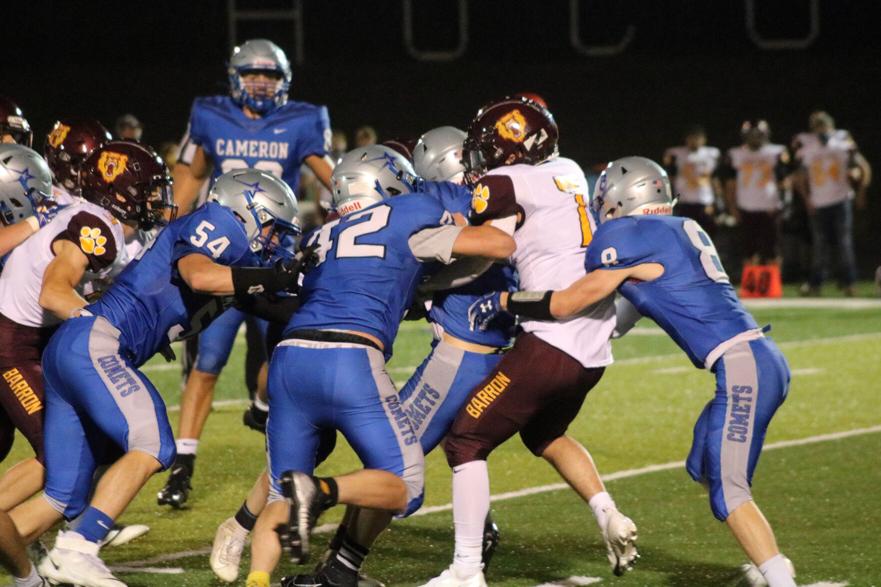 Cameron vs. Barron football 10-9-20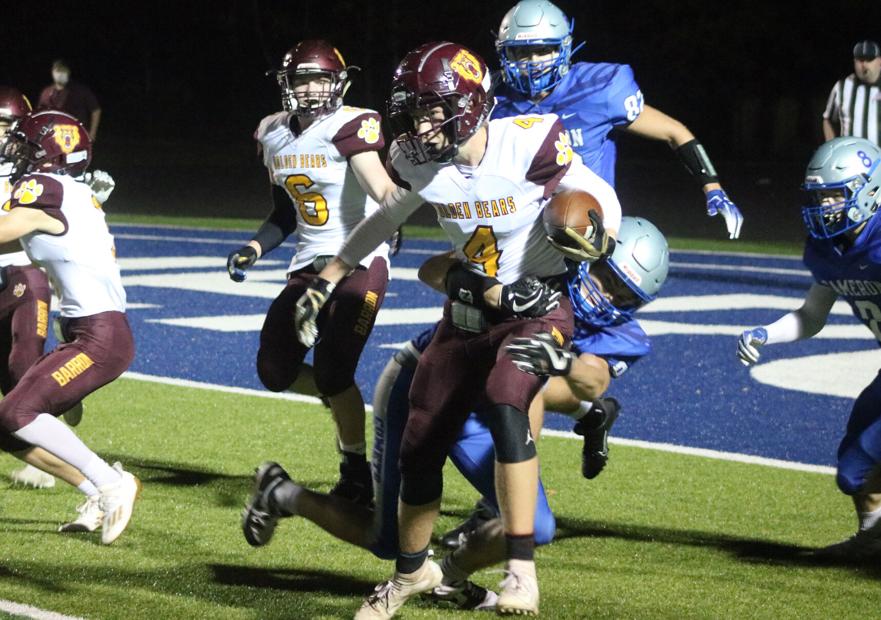 Cameron vs. Barron football 10-9-20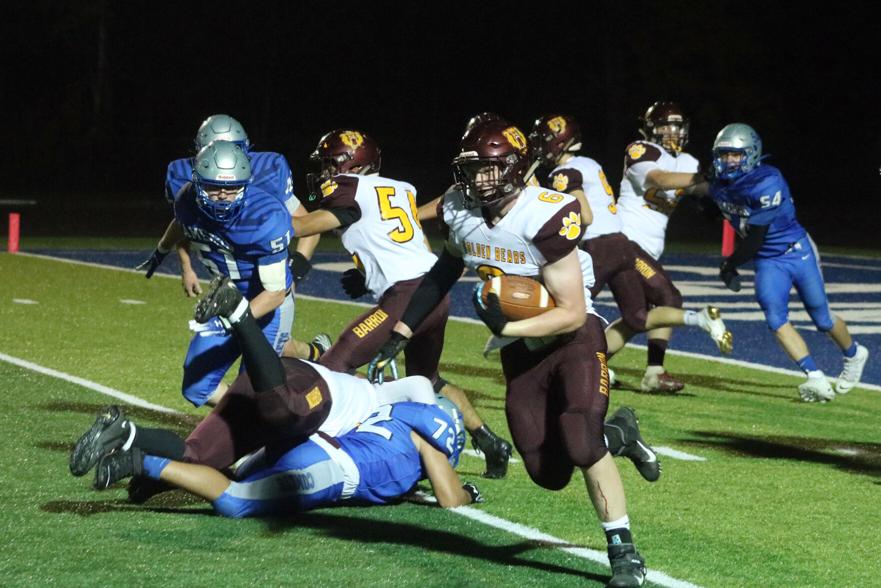 Cameron vs. Barron football 10-9-20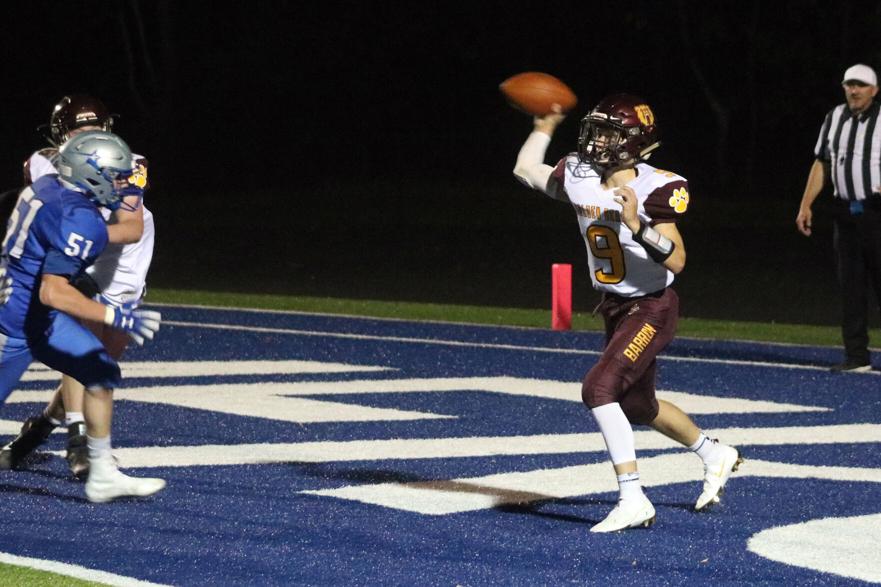 Cameron vs. Barron football 10-9-20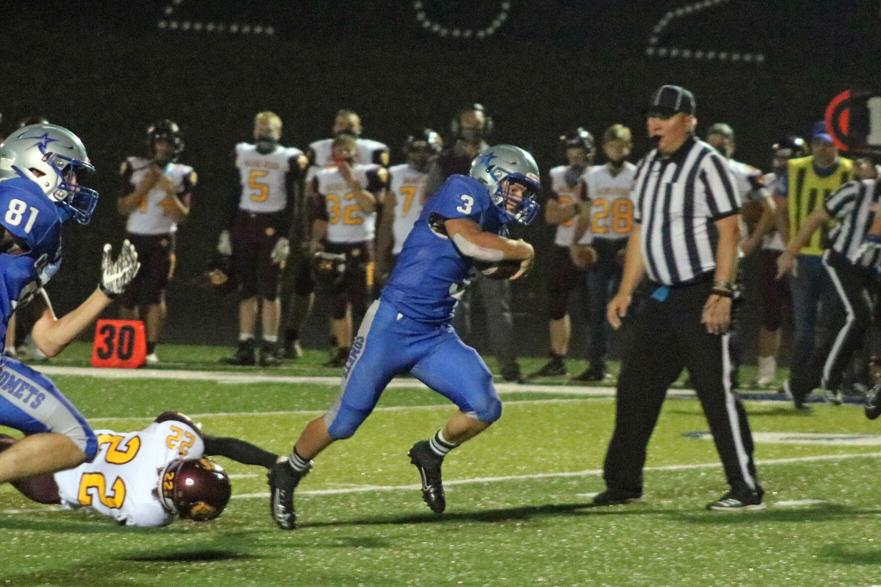 Cameron vs. Barron football 10-9-20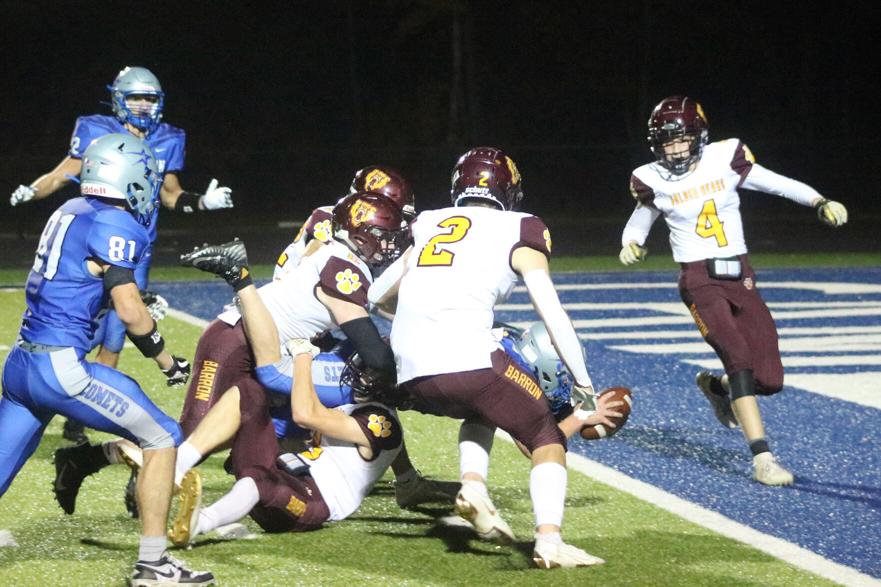 Cameron vs. Barron football 10-9-20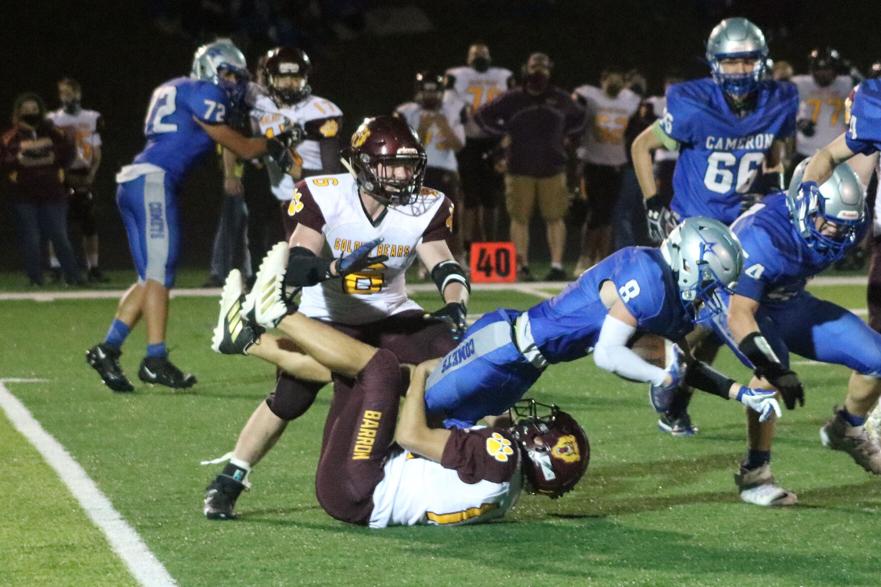 Cameron vs. Barron football 10-9-20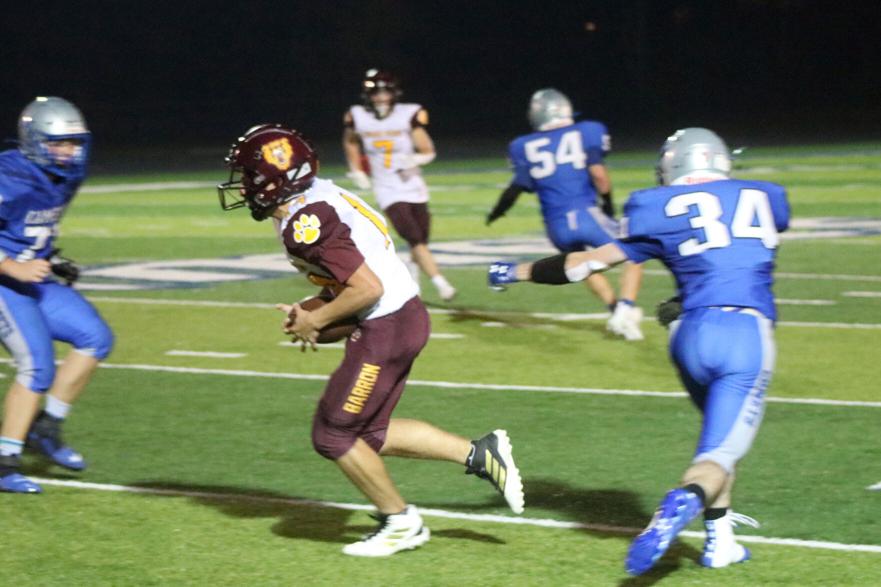 Cameron vs. Barron football 10-9-20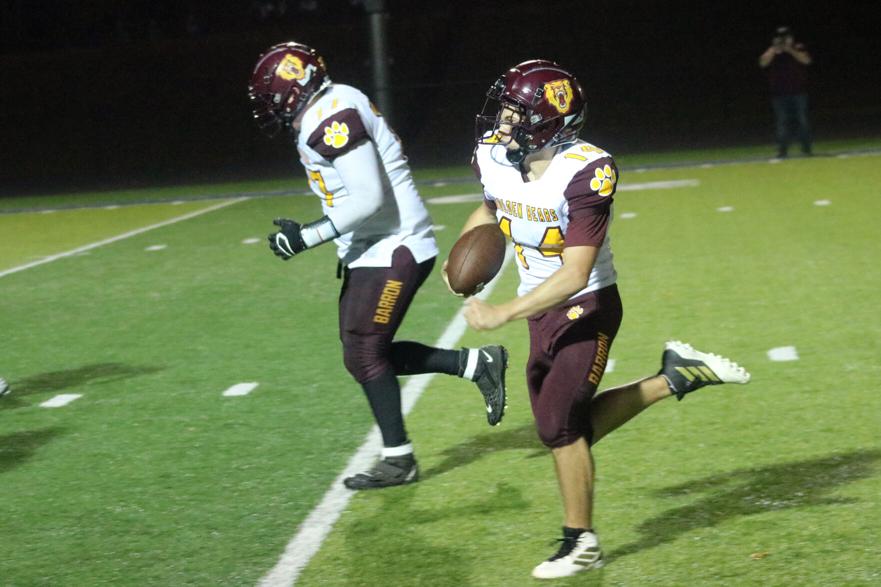 Cameron vs. Barron football 10-9-20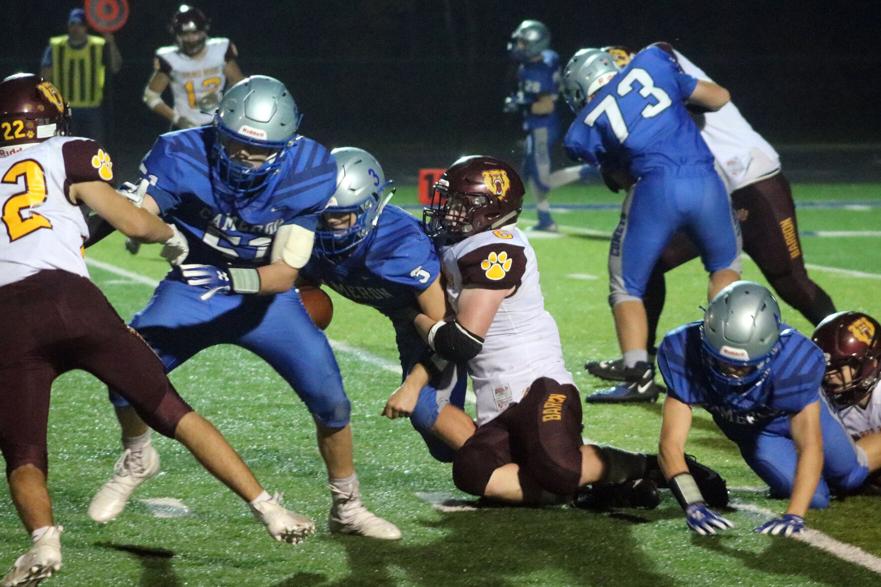 Cameron vs. Barron football 10-9-20