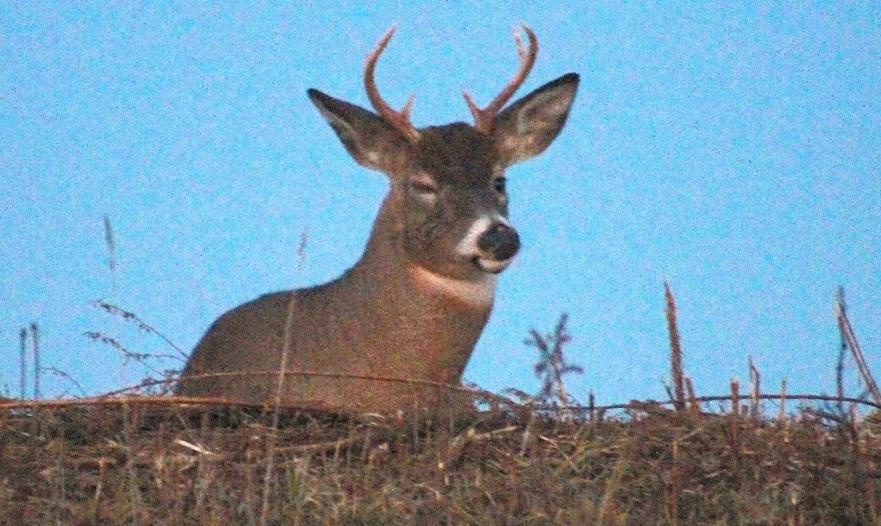 There could be increased orange figures found in the woods this weekend with Wisconsin's traditional nine-day gun deer season set to begin Saturday morning.
While it's difficult to know for sure until final sales have been made, trends for license sales are up, said Steve Hoffman, Wisconsin Department of Natural Resources wildlife biologist covering Barron County. Archery sales were up 12% this year, while gun license sales had been showing a 9% increase, he said.
"When we see these economic downturns or concerns like this about health, we see a slight uptick in licenses, and that's carrying through right now," Hoffman said.
Many people make last-minute decisions or wait until the final week to purchase their license, making it difficult to pinpoint how sales are going, Hoffman said. It's been even more so this year, as the tradition of gathering at deer camp is given more thought during the COVID-19 pandemic.
"People are starting to travel to deer camps and that's going through a lot of people's minds," Hoffman said of the pandemic. "Do I want to get together with a group of people that I may only see once a year that are coming from all over the state?"
There are no rule changes for this year, Hoffman said, but hunters should be aware of unit boundaries, where they are hunting and the harvest authorizations they have. He also said people should be following COVID-19 safety guidelines if they are hunting with others.
It is expected to be a successful year for a number of hunters based upon reports Hoffman is receiving. Although a late calendar start to the season and weather could play a part in this year's harvest.
"What I'm seeing across the area, and what I'm hearing from staff, and even from hunters is that people are pretty satisfied with the number of deer they're seeing right now and that things are looking good," he said.
Another important note for area hunters is the desire of the DNR to collect more samples to test for chronic wasting disease. The DNR is in a two-year window of collecting sample to gauge the spread of CWD in the region, Hoffman said.
"We had a push last year within the north to try and get samples, a sufficient number of samples from each county — 300 heads they wanted to try and get for sampling," he said. "Barron County actually fell short of that, so in Barron and Douglas counties we're asking hunters to turn in heads for testing so we can get our baseline sampling done this year."
Hunters can provide samples by using self-service testing kiosks located throughout the county and state.
In Rice Lake a CWD self-service kiosk is located at the intersection of Augusta Street and 19th Avenue. There are also self-service kiosks at the DNR Service Center in Cumberland, the town of Barron Shop, Almena Meat Company in Almena, and Cenex Station in Weyerhaeuser.
Hunters are also asked to dispose of deer carcass waste in a licensed landfill. Barron County Waste to Energy in Almena and Republic Services Sampling locations available in Sarona accept deer carcasses.
"Just be safe and have fun in the woods," Hoffman said. "Enjoy the time out there. Hopefully we have a nice season and If the weather holds it should be a great year."
The gun deer season runs through Sunday, Nov. 29. Additionally, a four-day firearm antlerless-only hunt will be taking place Dec. 10-13.