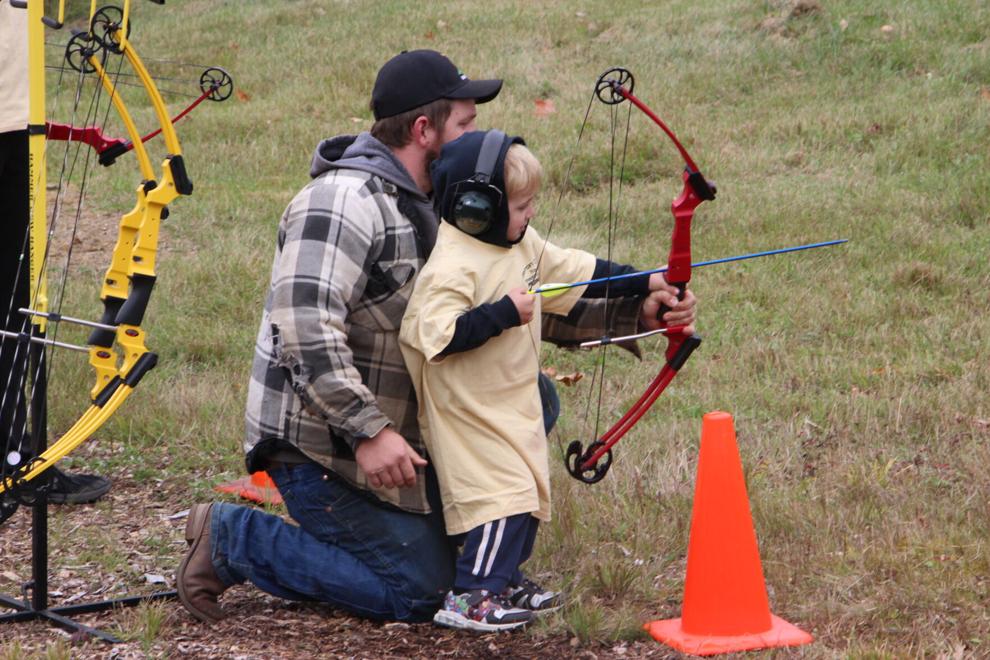 With participation in hunting and shooting sports dropping Russ Fell sought a solution.
The now former DNR warden got together with others and worked to fix the issue from the bottom up.
In 2005 a youth shooting sports event was created with the idea of teaching safe firearm use to kids to peak their interest in hunting and other shooting sports activities to create a life-long hobby.
"I saw a big drop-off in kids that were going to hunter's safety class and then they never participated in the sport of hunting again," said Fell, Barron County Youth Shooting Sports president. "They got a safe introduction into safe firearm use that one time, then they never practiced that skill again."
The annual Barron County Youth Shooting Sports Fun Day was held Saturday on the land of Jim Crotteau, a founding member of the organization, east of Rice Lake. The event allows kids and their families to learn firearm safety and try shooting a number of different guns.
"We think the biggest thing is to get them exposed to it," said John Tully, the organization's treasurer,
"and we encourage the parents to take part too because once they try it and if they like it, they're hooked, and you're going to get them and the family doing it. We've got people that come back here every year, they just love it so much."
The free event brought together around 100 youth and their families. Attendees were able to try archery, trap, .22 pistol and rifle, muzzleloader, high power pistol and rifle and air rifle.
The program was originally a partnership with the Blue Hills Sportsmen's Club before Barron County Youth Shooting Sports became its own organization and began putting on the event independently beginning in 2016. Other programs Barron County Youth Shooting Sports has put on in previous years include a turkey learn-to-hunt, and a pheasant hunt.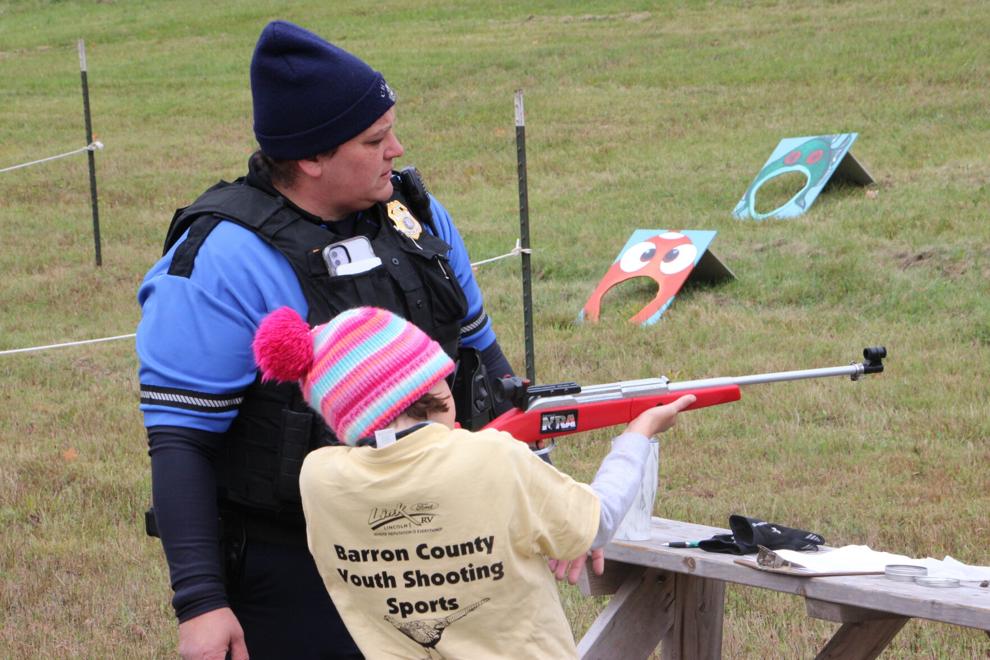 Another aspect of the Fun Day event is having uniformed officers at each station to guide the youth and parents in firearm use. Every station has a DNR warden, an NRA safety instructor or uniformed officer. Having police officers work with the youth in an informal setting helps build the relationship between the police and community, Fell said.
The organization is looking to expand the event to feature other outdoor recreation in future years, such as a mountain bike race, ATV course or a nature walk.
Participation in hunting and shooting sports has a full circle benefit, Fell said. The number of hunters has been declining and with the DNR budget tied to license sales it makes it more difficult to keep programs up and going.
"If we're going to manage forest, rivers and streams we need to have that license revenue to do that, so we need to keep these people engaged," he said.
Tax on firearm and ammunition sales also go back wildlife agencies for hunting and firearm use training.
As a result of living in rural northwestern Wisconsin, kids are going to come in contact with guns, Fell said. Learning how to properly use these guns is the key to safety.
"This teaches them how to handle them safety, point the muzzle in a safe direction," Fell said. "We're probably getting kids here that have never taken hunter's safety. They don't know the first rules of safe firearm handling. We're giving them steps one and two to make those weapons safe and how to handle them if they come across them."