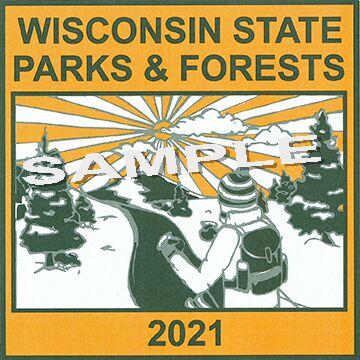 The Wisconsin Department of Natural Resources announced that Rice Lake High School foreign exchange student Emma Dzurbanova is the winner of its state park sticker contest.
Dzurbanova is native of the Zamberk, Czech Republic. Her design was selected out of 10 finalists to be printed on 2021 state park and forest annual vehicle admission stickers. The sticker will be displayed on more than 300,000 vehicles, according to the state DNR.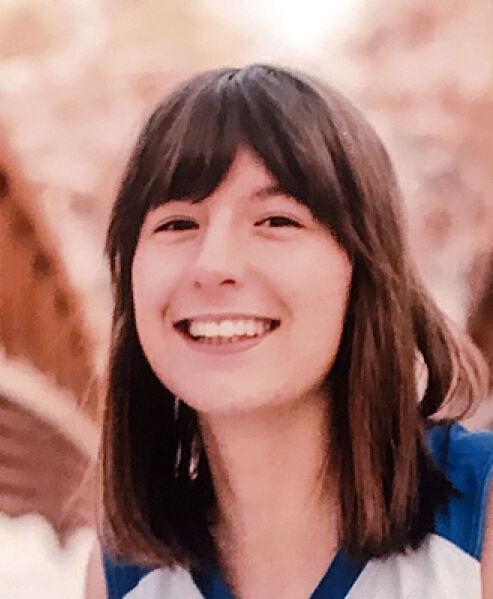 The image features a cross-country skier heading down a trail. It is the 13th year the sticker has been designed through a high school student artwork contest and the first time the sticker will feature a winter-themed design.
"Winter sports are a major attraction at our state properties, so it is very fitting that they are being featured on the 2021 admission sticker," said Mark Aquino, Wisconsin State Park System acting director. "It's also a great fit with our OutWiGo initiative that encourages people to take part in winter activities such as skiing and snowshoeing to help improve their overall health and wellness by staying active in the outdoors."
Dzurbanova will receive an engraved plaque and annual vehicle admission sticker featuring her design. The sticker will become available for sale in December.
Arrowhead High School student Abigail Tessmer took second place, with Mason Wagement of Appleton North High School coming in third. A list of all design entries can be found by visiting the DNR's website.
Admission stickers give people access to more than 60 state park, forest and recreation areas throughout the state. Admission stickers cost $28 for Wisconsin residents or $38 for nonresidents. A family with more than one vehicle registered to the same household may purchase additional state park stickers for $15.50 for residents and $20.50 for nonresidents. A senior citizen annual sticker for $13 is available for Wisconsin residents 65 years of age and older.