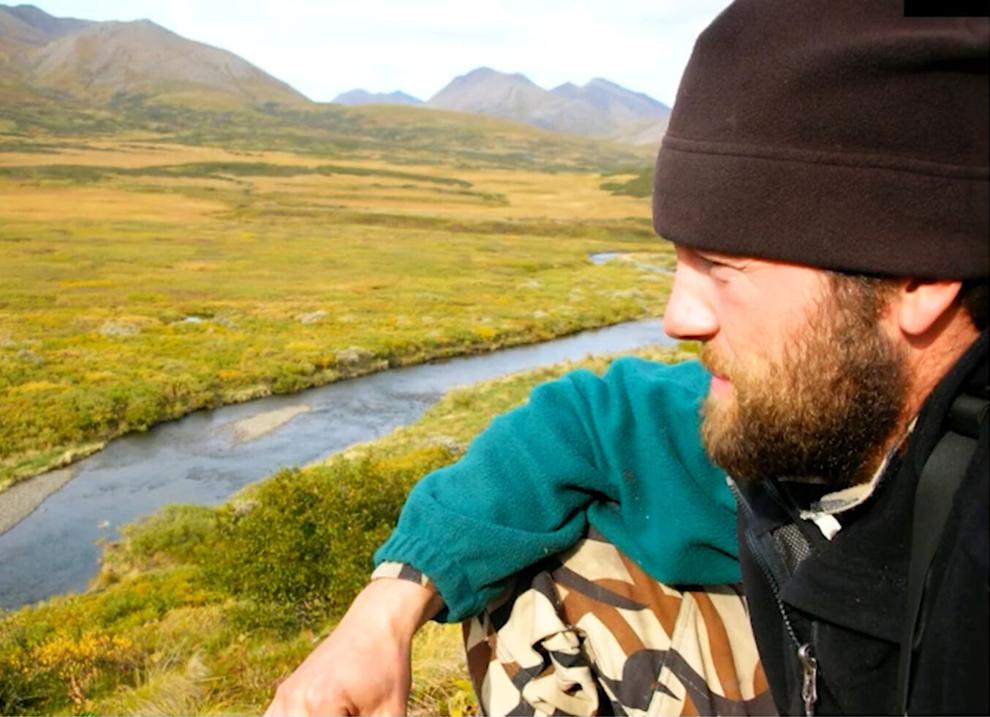 Billy Molls always had a sense of adventure. There was no better place to experience his love of outdoors and adventure than the Alaskan wilderness.
The Turtle Lake native and Alaskan hunting guide shared his experience of 22 years guiding big game hunters as part of the "Thursdays from the U" virtual lecture series from UW-Eau Claire—Barron County this past week.
"I really just loved the outdoors. I just felt a peace there that I didn't feel anywhere else on earth," Molls said.
Molls is the creator of the Modern Day Mountain Man documentary series and an expert guide about the wilds of Alaska.
Molls has lived as many as 160 days of the year in the remote bush of Alaska while guiding big game hunters for brown bear, grizzly bear, moose, caribou, Dall sheep and wolf.
Molls grew up on a dairy farm near Turtle Lake learning hunting, fishing and trapping from his grandfathers and father. In order to pursue his dreams he went to a month-long course in Montana for learning to be a guide, and later worked as a packer in Idaho for a fall. After that season, Molls attempted to contact every Alaskan hunting outfitter he could locate. An experienced guide, who was originally from Colfax, gave him his first job as a packer in Alaska. Two years later he received his guide license.
Molls spends spring time in the Alaskan peninsula guiding brown bear hunts. In August, he guides Dall sheep hunts in north central Alaska, before spending September in the western parts of the state helping hunters pursue moose.
Hunting in Alaska is challenging, yet it's rewarding, Molls said.
"It's beautiful scenery. You're humbled when you're there," he said. "You feel so small and so insignificant, and for some people it kind of scares them. For a lot of people like me, you find that calming, and I dare say, you kind of find yourself in that humbling isolation."
Molls spoke about the adversity that can develop when isolated far away from human contact. A plane accident when landing to pick up Molls and the clients put the whole group behind. Having to fend for yourself puts a new perspective to life, he said.
"That's what the Alaska wilderness is all about — is it's wild and it's untamed," Molls said. "You can take nothing for granted. You mean virtually nothing in it. You're inconsequential to the Alaskan wilderness and it's only you who is going to get yourself out of that situation."
Molls spoke about the role hunting has in managing animal populations as well has maintaining a barrier between humans and animals. Altercations between wolves and humans have been rare for a long time. In more recent years there has been more cases of bears killing humans. This is due to a fear of man that has disappeared, he said.
"If man is out in the wilderness, we are by far the easiest prey they have," Molls said. "Our senses are pathetic compared to a caribou, or an elk or a deer. We are way slower than an elk or a deer and we are the easiest prey they have."
Nature has a cyclical motion to animal populations. When there is an explosion in the population of moose or caribou, shortly after predators will increase population. Eventually, lack of food sources will kill the moose and caribou and lead to the decrease in wolves and other predators.
"Through hunting, through conservation, the idea is not the peaks and the valleys, but to roll those populations — smooth them out a bit," he said. "Obviously it's not an ideal science but through good conservation that's the ideal, that's the goal. That's what biologists and hunters are working together to try to create — try to get to sustainable levels of all the species."
Molls would like to continue to guide big game hunters as long as his body holds up to the rigors of job. There's no greater satisfaction making dreams into reality for clients wishing to go on a hunting expedition, Molls said. Venturing into the wilderness of Alaska has been everything Molls wished it would be and more.
"I think we're all called to help people," Moll said, "and to use my skill and my experience to make others people's lives better and make their dreams come true, that's the greatest reward trophy that I could ever get."