Despite an ongoing pandemic impacting activities throughout the country, state and region, one summer-time staple has continued to prosper.
After a late start to the year numbers are back in line with previous years on the golf course. Turtleback Golf Course General Manager Kevin Carter said once the course opened there was a slight delay for area golfers but local players grew comfortable and started hitting the links.
"It didn't take long for the locals to start playing and feeling comfortable and seeing that we're taking the right precautions," Carter said.
At Lynndale's Golf Course, John Wick, said numbers are up this year. Because it's easy to social distance on the open area of the course, golf has been the way people spend their free time, he said.
"I think it's just because of the COVID," he said of the high numbers. "There's really not much else they can do. They can fish or golf."
Once the middle of June hit and travel restrictions were eased, business on the courses has been especially strong. Turtleback is matching the number of golfers it typically sees each summer. Other courses in Minnesota that are operated by the management company that owns Turtleback are seeing record number, Carter said.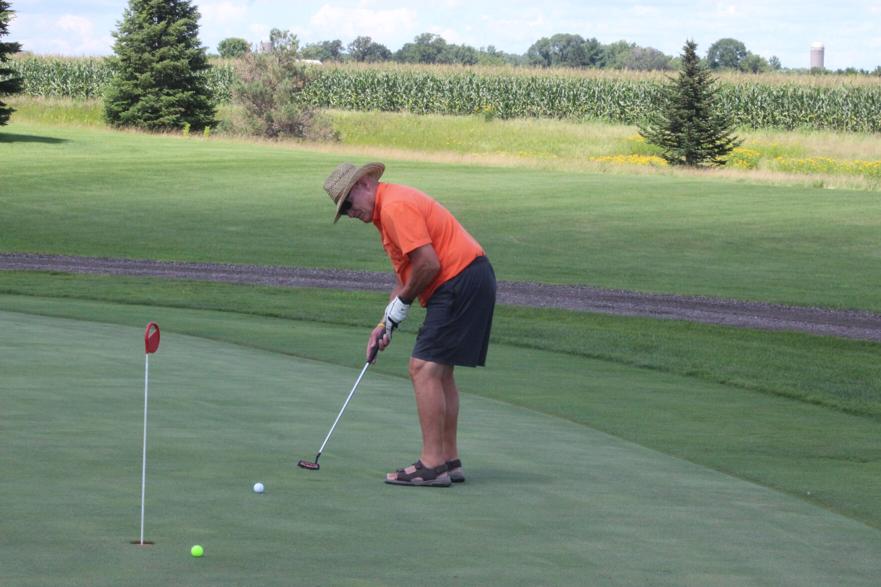 "We're kind of the black sheep a little bit right now because we're about right on the number," he said, "which I'm pretty happy with. Considering everything it's been great."
Wick said members hit the course as soon as they opened after getting clearance from the state in April. As for others, as time passed numbers slowly grew.
"It took a little while. But once it started rolling and the weather got a little nicer it was pretty steady," Wick said of summer attendance.
Numbers in Turtleback and Lynndale's leagues have also been strong. At Turtleback, Carter said the men's league has more competitors this year than last and the women's league has good participation even with weather doing its best to cancel plenty of weekly Tuesday evening rounds.
Carter said they considered canceling the junior golf program this summer. Instead they downsized and added more instructors so groups could be smaller. With some of the other youth sports activities being canceled this summer golf was a sport that could be done following social distancing guidance.
"The parents have been overwhelmingly happy because they say that's all the kids had to do this summer," Carter said of the junior golf program. "I'm really glad we made the decision. We've had absolutely no negative fallout from anything we've done; everything has been very positive."
Precautions to limit possible spread of COVID-19 at the courses and in the club houses are ongoing. Wick said people have been very understanding of the protocols in place. Most people are still riding in golf cart individually if there is enough for everyone, Carter said. The carts are sanitized after each use at both courses.
In the lower level of the Turtleback club house sanitation occurs each hour at the restaurant and bar. At Lynndale's there is a limit to the number of people allowed in the clubhouse at one time.
"We're still being really careful because we do have so many travelers," Carter said. "If it were just Rice Lake people it would be really back to normal."
The space on the on the top level of the Turtleback club house remains closed and that portion of the business that hosts banquets has been hurt. Carter is optimistic that in August they can begin hosting banquets again, despite rising positive tests of the virus in recent weeks. Turtleback is scheduled to host the Rice Lake Chamber of Commerce's Salute Golf Outing on Aug. 20.
The weather has worked out well for course maintenance this summer with just the right amount of rain mixed in with sun, Carter said. When the course was closed this spring, course quality remained a priority and that has continued once golfers began to hit the links.
Once hotels opened and travelers began arriving last month the course has been as busy as ever. The socially distanced sport has continued to be a summer favorite as people take advantage of the opportunity to get outside.
"It's been business as usual," Carter said, "and things are strong now and I'm very happy with the way things are going."