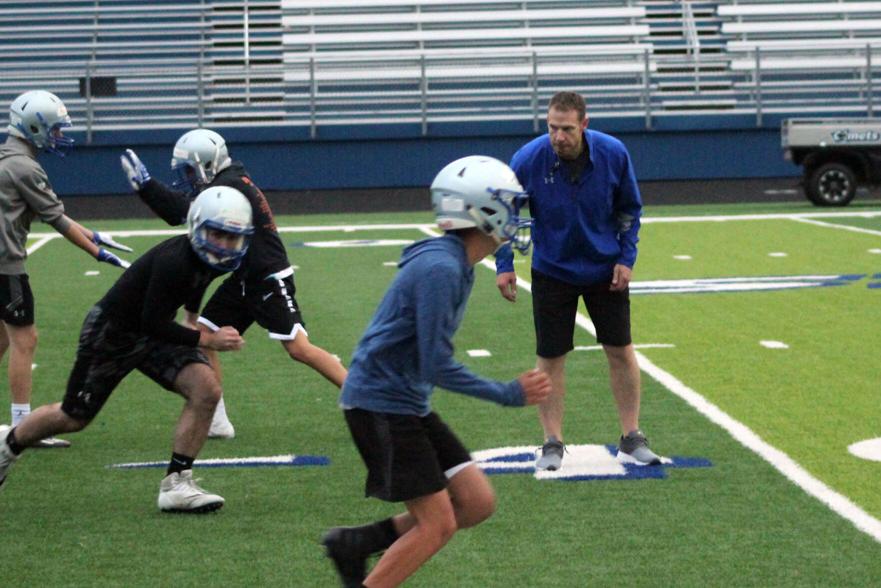 With a pandemic impacting many aspects of high school sports, this year it's the best to take over a football program.
Yet, Dan Henken is ready to do just that.
Henken was hired as the new football coach at Cameron High School this offseason and he began his tenure with the first official practice earlier this month.
"It's really challenging to come into a program with all new coaches and not super familiar with the community or school," Henken said. "...It's been unique, but the good thing is the very supportive administration and the kids have been good — it's been tough but not insurmountable."
Henken has been an assistant coach for the last 8 years at multiple schools in the Twin Cities metro area. He had stints at Tartan High School in Oakdale, Simley High School in Inver Grove Heights and Cretin-Derham Hall High School in Saint Paul. His last stop was as the defensive coordinator at Tartan High School.
Henken has been spending more and more time at his place in Spooner and a move to coaching in Wisconsin was an ideal fit.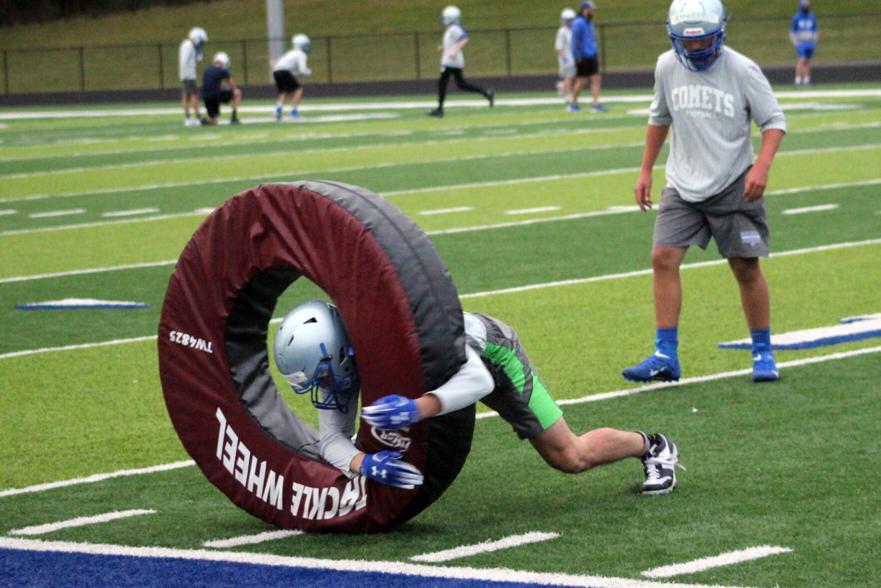 With his background on the defensive side of the ball, Henken wants to install a defense-first mentality for his football team.
"I think it starts there," he said about defense. "That's the most repeatable process year-in and year-out. I think a departure from the past we're going to run the football too.
"I think starting the football season Sept. 25 and playing well into the cold weather I think it's better than trying to throw the ball around a ton. We're going to be smart and take our shots there, but it's running the football and ultimately stopping the run (will be our identity)."
Henken said the Heart O'North Conference is a strong football conference and to compete within it no shortcuts can be taken. Cameron has back-to-back winless seasons, including its first year in the Heart O'North last year. Even as practices get underway uncertainty still looms over what this season might be. Cameron is scheduled to play seven games this year against only conference foes. The WIAA will make a decision at a later date regarding postseason play. Whether the full season gets played or not, Henken is focused on development, rather than wins and losses.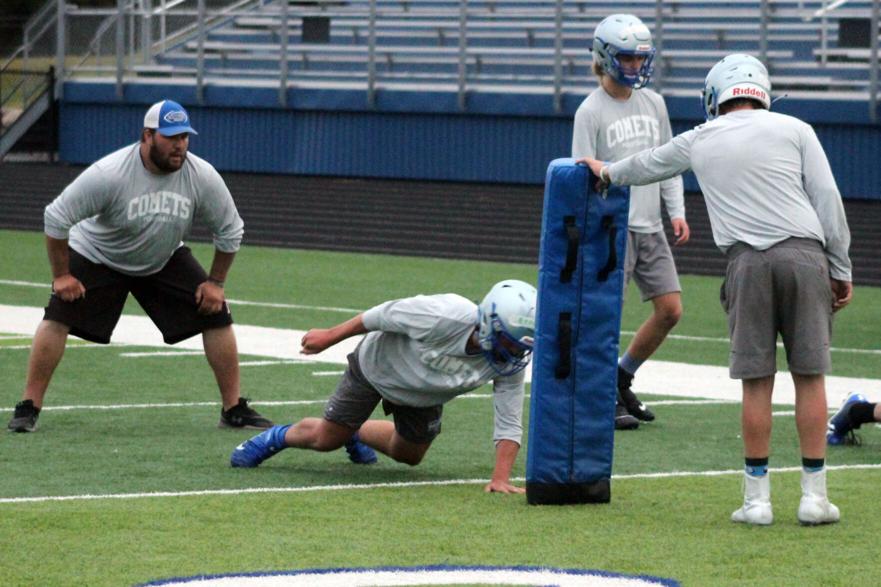 There's been a high-level of anticipation throughout the summer and again once the start of season was pushed back a month. Henken said ultimately the team has to prepare and be ready to play. Coaching football is beyond just the game, he said. The staff is also preparing the kids for life. Being a coach is also getting the kids show up to practice on time and be coachable. Off the field it's important to get the kids to do their homework and study. Whether the season is just one game or a full year, the goal is to keep improving both on and off the field, he said.
"We just need kids that are coachable, that work hard," he said. "My biggest thing is that whenever the season ends and if we look back through the whole scope of the season and we got better every week — it's a better football team in week seven than in week one — then I think that we'll start making this a program that more kids want to be a part of."
Henken said he's excited for the opportunity to take over leading the Comets. The goal is to build a team and a program that makes the community proud, he said. With a recent move to a new conference building a consistent competitor won't happen in an instant, but Henken is confident it will come.
"We have our work cut out for us because watching film and I've played and coached at the highest level in Minnesota and had success and at the end of the day this is a good football conference for small towns," he said. "There's no shortcuts here. We're going to have to work hard every day to be competitive and I think we can do it."