Ties between Rice Lake's Sister City in the Czech Republic proved to be as strong as ever in a recent trip by 34 Rice Lake delegates to Žamberk. 
The group was the largest to travel to Žamberk in the 25 years of the partnership. Organizers from both cities' international friendship associations created a full schedule for sightseeing and cultural experiences, from exploring Prague to touring Žamberk schools to time spent with host families. 
"We truly seemed welcomed by all," said Amy Kelsey, president of Rice Lake International Friendship Assn. "A great effort was made throughout the community to show us their culture."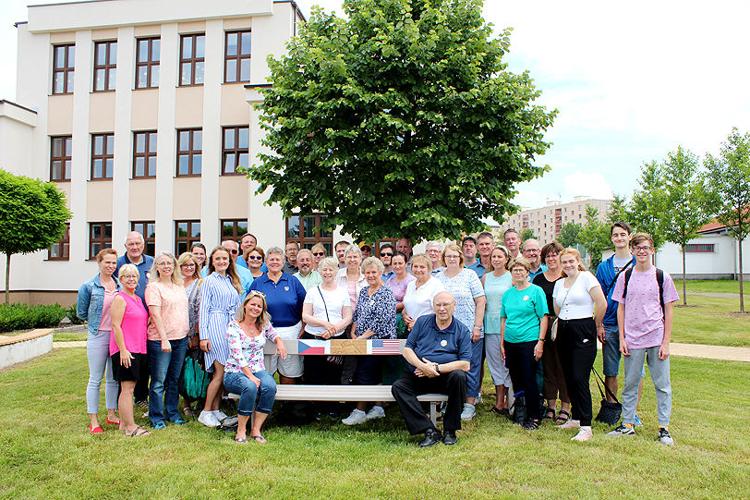 More than 100 Rice Lake families have hosted 51 exchange students from Žamberk over the years, and delegations have traveled to and from both cities. Many of these Czech students  guided the Rice Lake contingent through the trip, from their arrival at the Prague airport—Czech cookies and chocolate in hand—to the departure from Žamberk. 
"It is important to reciprocate in any relationship, and the initiative of spending time together took place on Czech ground," said Kelsey. "In addition to our past, we are building a future.  A sub-goal was to maintain the high school exchange program.  By meeting new families, understanding the differences and similarity between the schools, meeting with community members, we hope to spark interest in our program, build trust among the parents (to allow their children to come), and build value."
Three Czech students and one student from Japan, where Rice Lake's Sister City is Miharu, are coming to Rice Lake in the next school year. 
Prague
After an evening arrival in Prague on June 15, Rice Lake's travelers enjoyed 3 days exploring the city's remarkable architecture and history, food and drink. 
Former exchange students planned much of the itinerary, which included a boat tour on the Vltava River, walking  the Charles Bridge, sightseeing in Old Town Square and a tour of Prague Castle, with a castle guard as a guide—a rare perspective made possible through a connection with one former exchange student, Denisa Janatová. Kami Siffelova, Petr Halbrštát and Zuzana Kotlářová also helped guide the group of more than 30 Americans—not an easy task in a crowded city. Other former exchange students assisting in guiding and translating included Kateřina Řeháčková, Honza Černý, Adam Šindelář, Anne-Marie Suchodolov, Tomáš Strnad, Jakub Stejskal, Anna Pachelová and Dan Janata.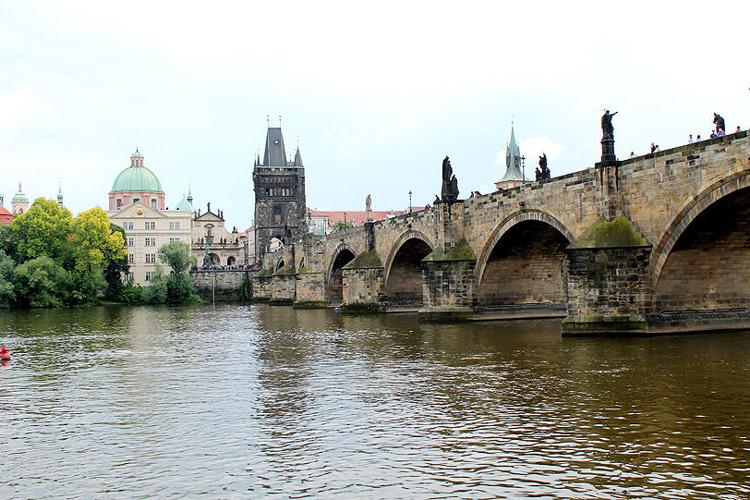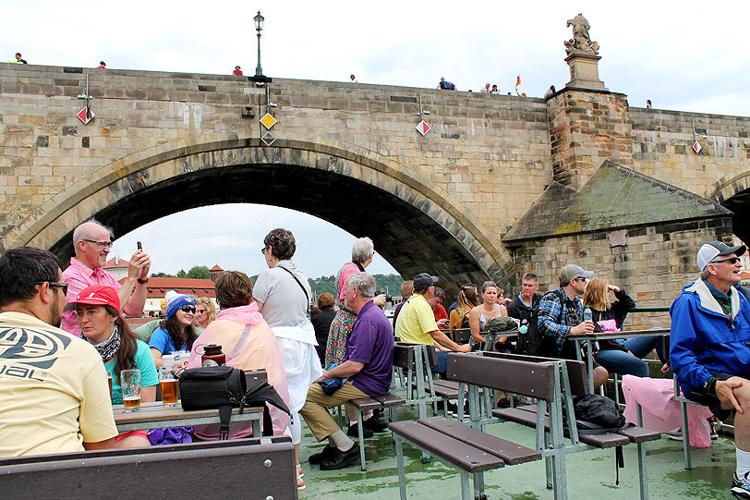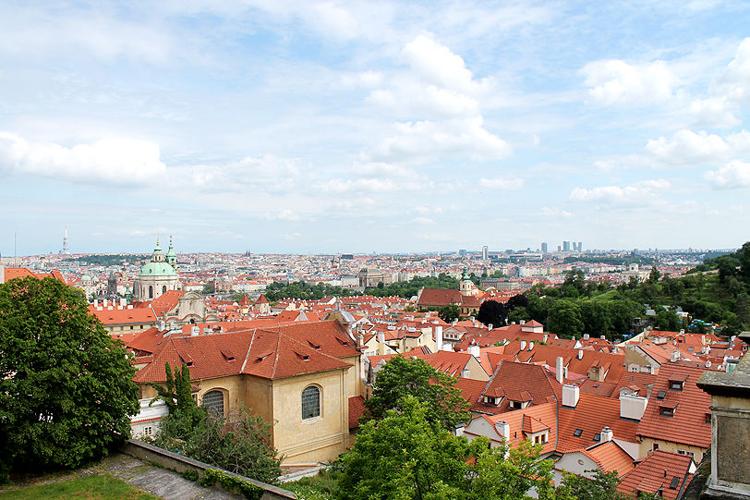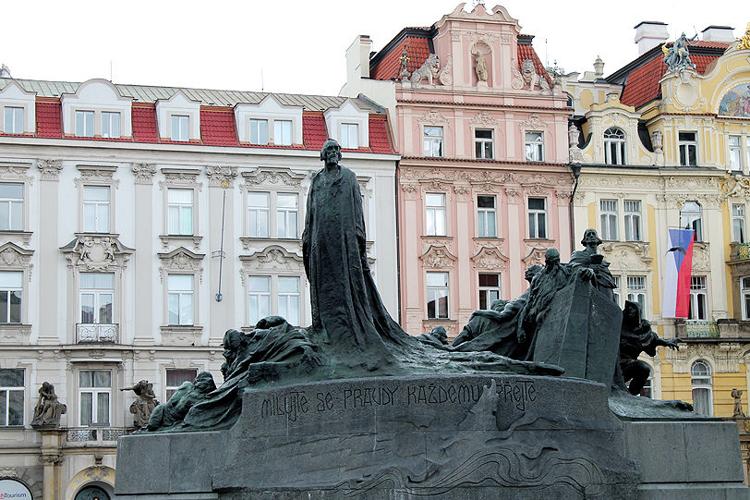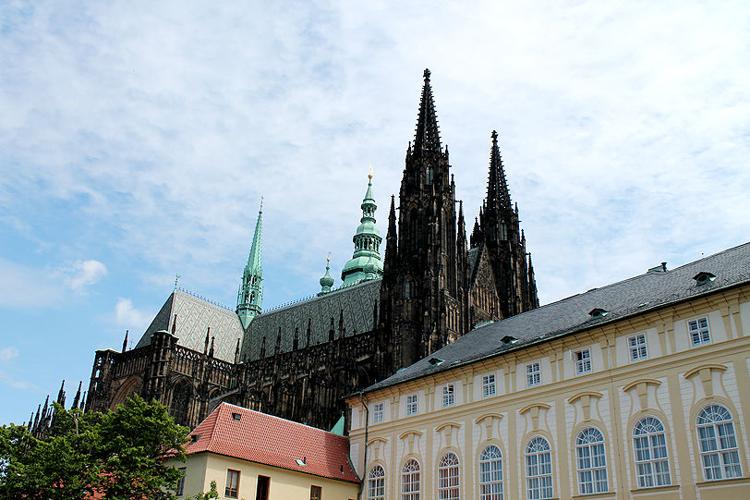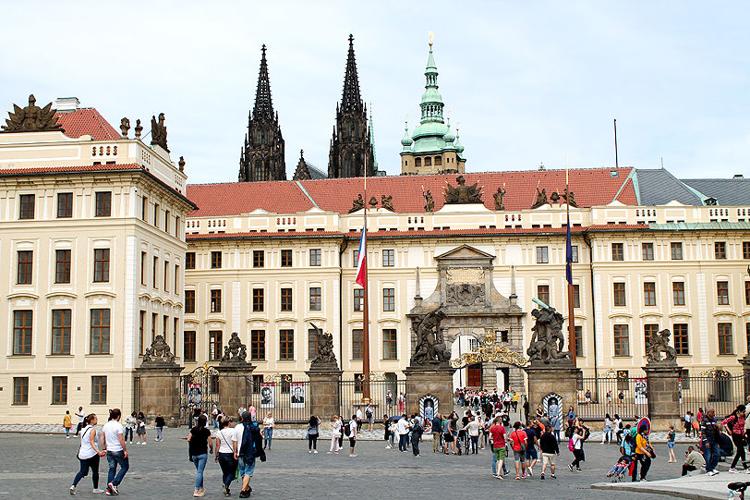 "I think people from both sides would agree that the Sister Cityhood remains as strong as it is because of our special bond with our exchange students," said Amy Korbel, RLIFA vice president. "You can see and hear their gratitude in their thoughts and deeds."
Meals tended to be typical Czech cuisine—think meat, potatoes, dumplings, but well-seasoned with herbs. A true highlight was dinner served at restaurant 216 feet off the ground in the Žižkov Television Tower, offering a terrific twilight view of the city. 
Žamberk
For many the arrival in Žamberk, a city of about 6,000 people, was even more memorable than Prague. 
City leaders, friendship association members and host families stood waiting for the Rice Lake delegates at Žamberk's city government center. 
The American flag waved alongside that of Czech Republic's flag and Žamberk's city flag. Girls wearing traditional dress offered each delegate a piece of bread with a pinch of salt, a greeting tradition in that part of Europe.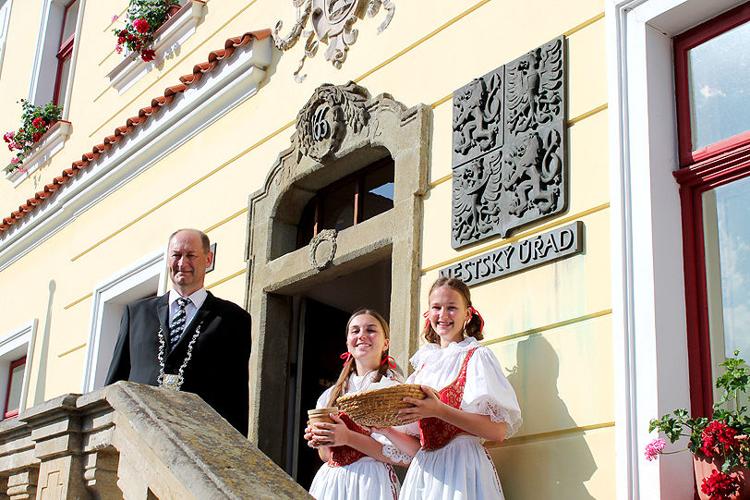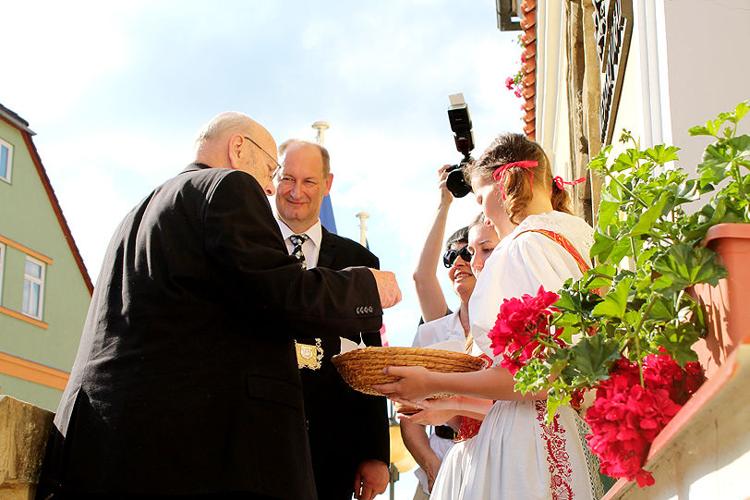 Officials from Rice Lake and Žamberk gave speeches, read proclamations and exchanged gifts. By the end of the trip delegates could barely find room in their suitcases  for all the gifts they received.  
Former Wisconsin  Rep. Mary Hubler presented Žamberk Mayor Oldrich Jedlicka with a Wisconsin Flag that was flown over the Capitol in Madison on June 1, which Gov. Tony Evers proclaimed as Rice Lake and Žamberk Sister City Day. Other gifts included paintings of Rice Lake scenes by Polly Wolner and a metal cutout of the Rice Lake's logo made by Mark O'Brien.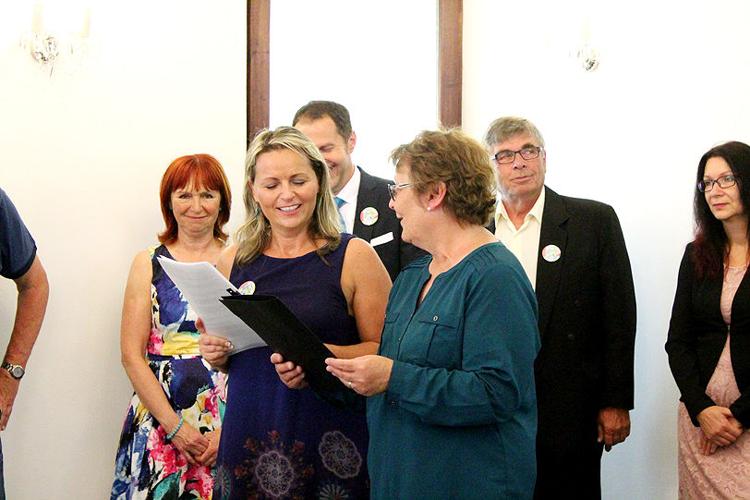 Following the ceremony, Rice Lake delegates were treated to dinner music and beer at a local brewery. 
The contingent enjoyed music regularly during the 10-day excursion. There were youth bands and dance troupes in Žamberk  on up to professional opera performers in Litomyšl, another small but beautiful city in central Czech Republic.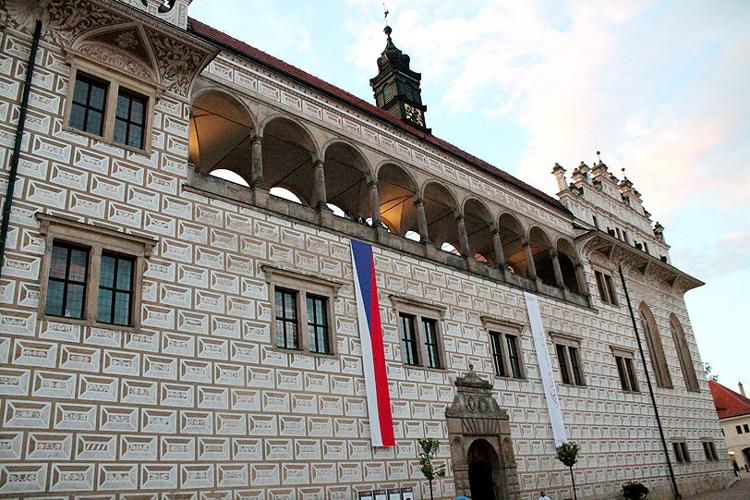 Kelsey said the visitors from Rice Lake enjoyed great hospitality everywhere they went. 
"Perhaps we stick out more when we visit, but shop owners, restaurant patrons, and others seemed to be aware of our visit.  The schools prepared skits, treats, and demonstrations for us, so all of the students were aware of our visit.  We truly seemed welcomed by all.  A great effort was put throughout the community to show us their culture."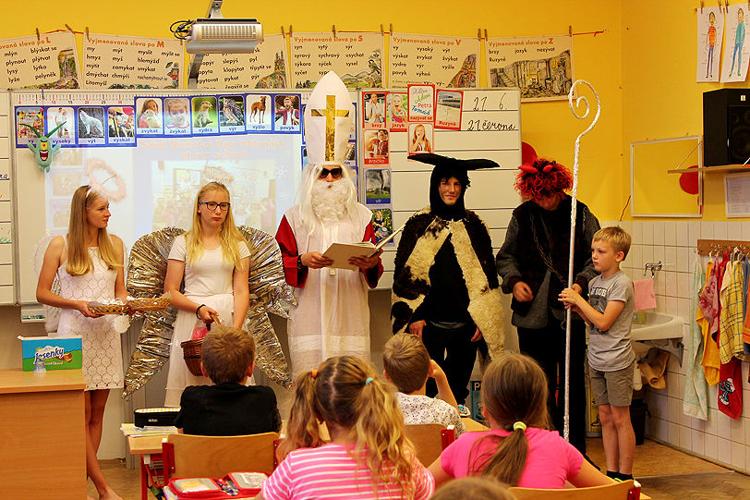 Visiting churches was another common theme of the trip. All were breathtaking, from St. Vitus Cathedral in Prague to the Church of Saint Wenceslaus in Žamberk. 
The last church visited was in Neratov, near the Polish border. The church was damaged in World War II, but is now graced with a gorgeous glass roof and is home to an organization that helps handicapped and disadvantaged persons. The churches' priest, Josef Suchár, told the Rice Lake group that nothing cannot be rebuilt and that everyone has a purpose.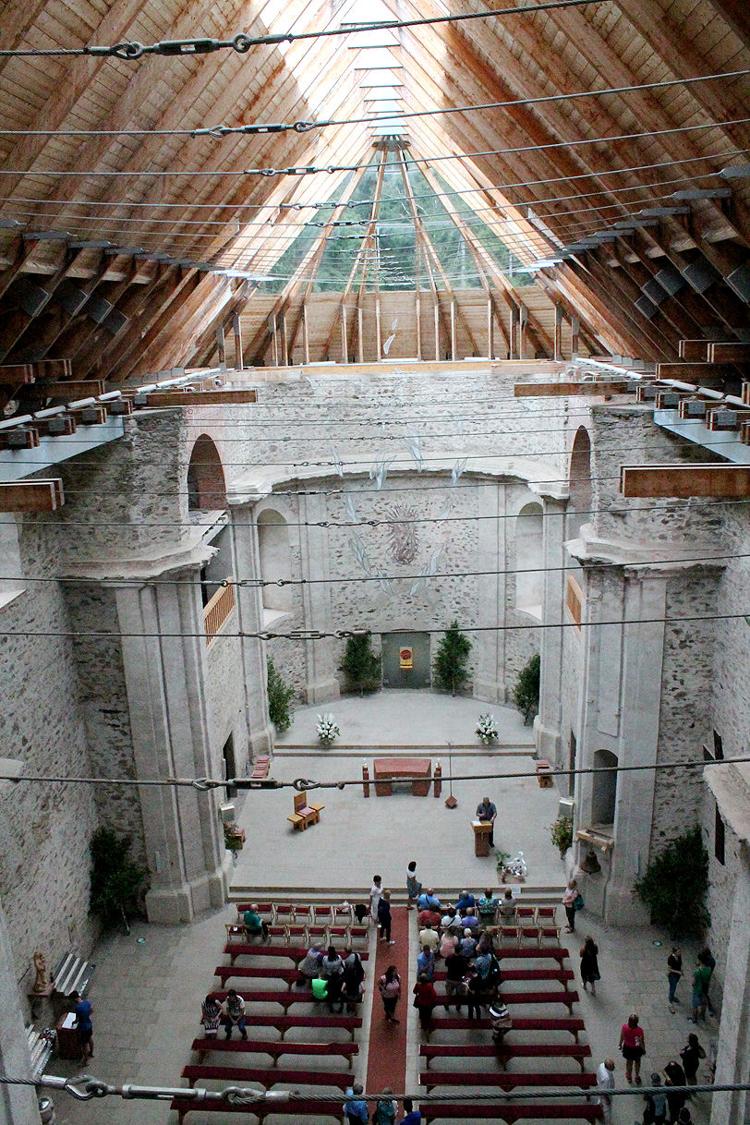 But not every stop on the tour was so uplifting. Members of the group visited Nazi concentration camps in Terezin and Auschwitz. 
"I personally was moved beyond measure during our trip to Auschwitz," said Amy Korbel. "I think it is important to never forget this dark period in history."
Rice Lake travelers all had the rare privilege of hearing about the experiences of a Holocaust survivor, a Mrs. Faltusova, at a museum in Žamberk.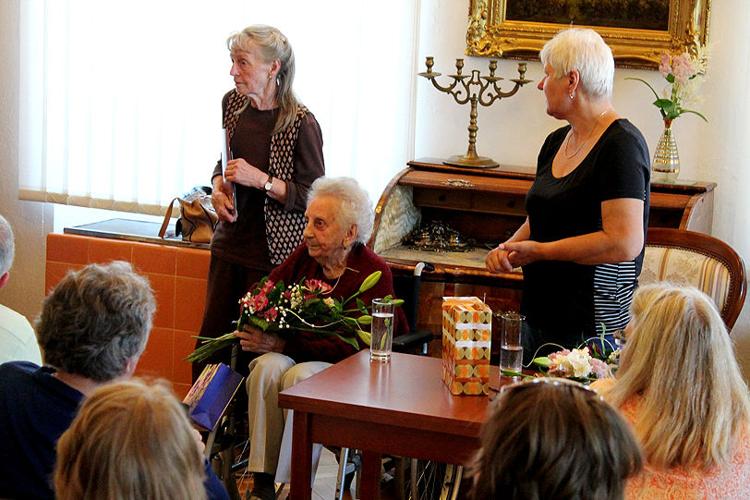 The travelers learned a great deal about Czech Republic's history  through unique experiences facilitated by Šárka Strnadová, president of Žamberk International Friendship Assn. 
"I wanted (delegates) not only to see things and places but what was essential from my point of view—to learn something from our history via stories," said Strnadová.
The group also toured a Chateau of a noble Czech family, guided by Earl Kinsky, whose family was displaced from their property during the communist period from 1948 to 1989. The communists had let the house fall into ruin while using it for pig breeding research. The Kinsky family eventually returned and faithfully restored its wonderful charm and history. 
"Mr. Kinský does 2-3 tours a year personally, so that was not easy thing to arrange—but was worth it," said Strnadová.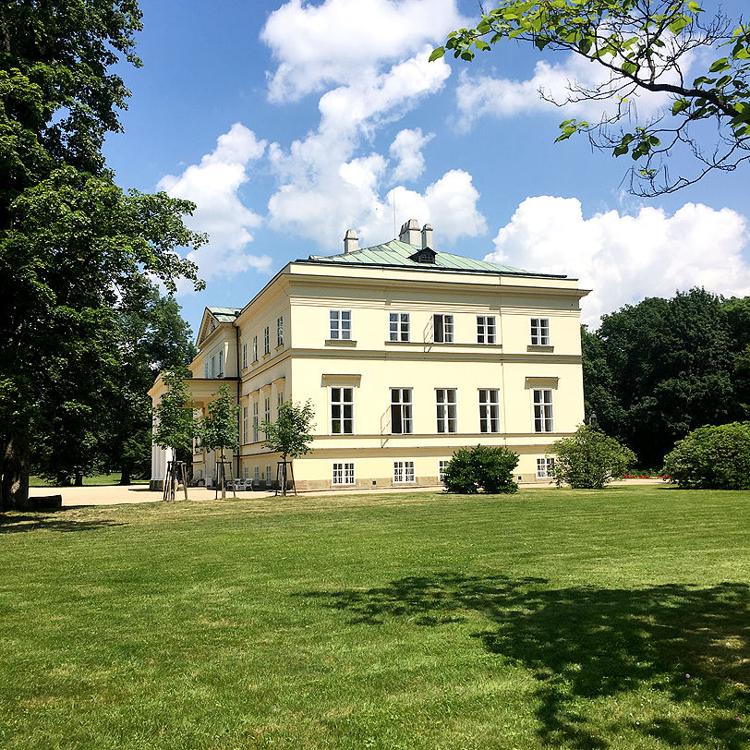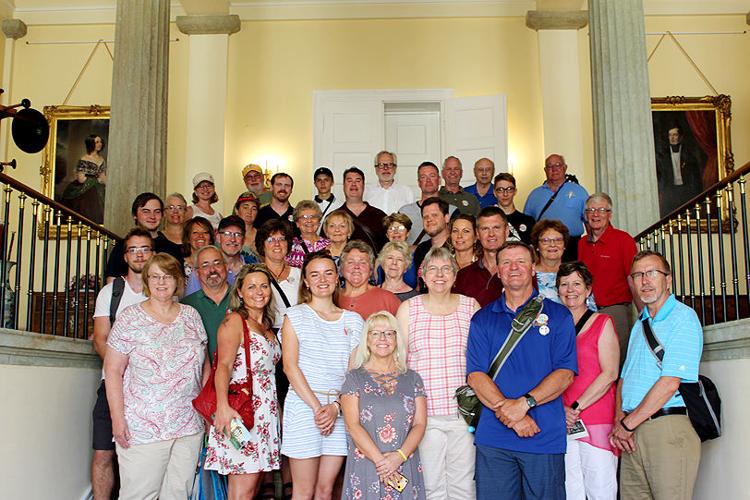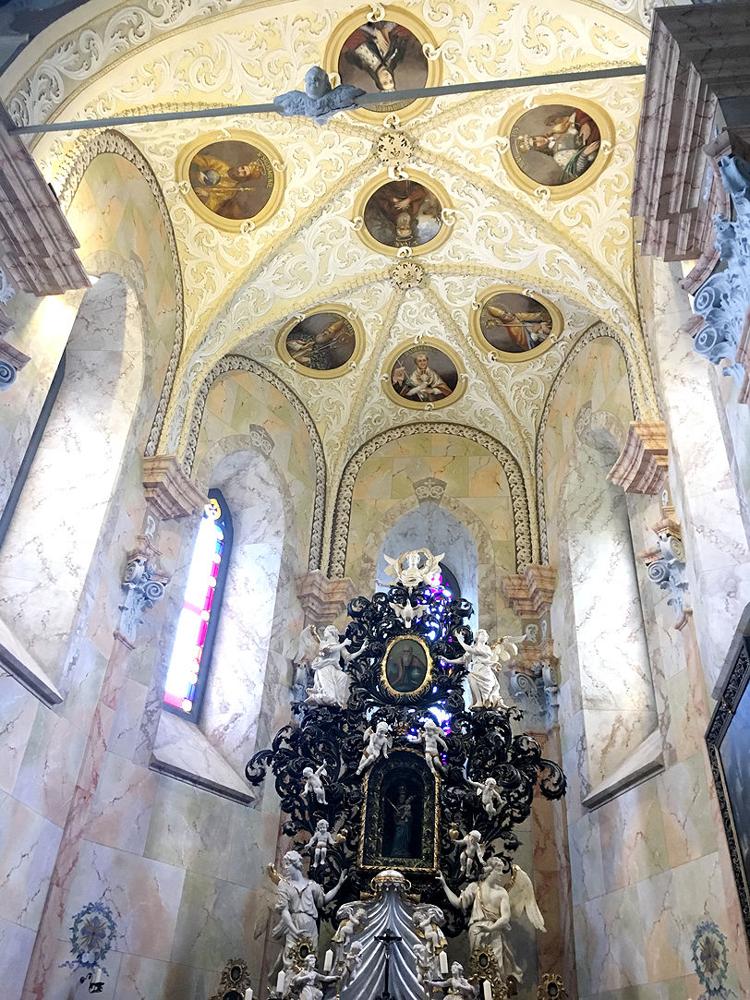 In Žamberk, the Parish family was also displaced and left for Ontario, but later returned and regained title to their lands and buildings, many of which were visited by the contingent.  
The family, headed by John Parish, donated a mansion that is now a school, restored a beautiful church, created a park, a historical museum and more. The farewell party for the Rice Lake delegates was held at a former textile mill converted into an interesting museum of old machinery with help from the Parish family. 
Built into the busy schedule was precious time with host families, who generously shared their homes and fed the travelers. 
"Some of the highlights were just the downtime we had with the residents," said Kelsey. " Visiting the microbreweries, being invited into people's homes, hearing the current local politics."
Those who had been on the trip before reconnected with old friends, and some others, Marian Stodola and Betty Haughian visited relatives. Teacher Sharon Peterson said she enjoyed reconnecting with the former exchange students. 
"While all of the castles, cathedrals and chateaus were beautiful, what stands out the most from this trip are the people," said Korbel. "Seeing many old and dear friends and forming new friendships is what I will remember with the greatest fondness."
Many more friendships will be fostered starting in August, when the Czech students arrive, and for many years to come.