Nuisance complaints against Besse Forest Products, doing business as Birchwood Manufacturing in Rice Lake, that have persisted for more than a year now have the attention of the Department of Natural Resources.
Susan Lindem, an environment engineer in the DNR's air management division, told the Rice Lake City Council on Tuesday that the DNR is allocating resources into investigating air quality complaints and ensuring Besse is in compliance. 
"We've received several complaints in the past year," said Lindem. "It appears issues with particulate matter have been escalating."
Lindem led off her comments to the Council with a question: "What's the desired outcome here?"
Alderman Jim Dorrance indicated that since a severe storm damaged the facility during June of 2017, noise, soot and dust emanating from the facility have increased. 
"It seems all we hear is excuses and nothing changes," he said.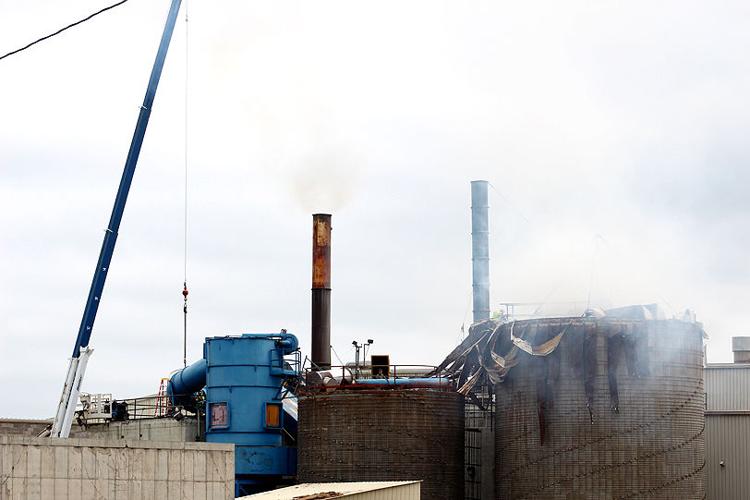 Nearby residents, particularly on Highland Street and downtown apartments, have complained to Besse and the City that the facility is affecting their quality of life.
The perception that enforcement is overdue was furthered Tuesday when Lindem said Besse had been operating under its DNR issued air permit since 2010, and their renewal application submitted in 2015 had not been acted on by the DNR. Therefore, the previous permit remains active. 
"We do not have the resources and have not had the resources to address minor sources," said Lindem, indicating that Besse was considered a minor source, rather than a major source based on emission standards.
"The application you're dealing with is not current," reiterated Mayor Mike Diercks. 
"It does expire, but the department has not acted on it," said Lindem. "It's in the state's court to process that application when we have the resources."
While Lindem said the DNR would be looking into air quality issues, it cannot address the complaints of excessive sound. 
That issue may be left up to the City. The City's contracted legal counsel Arnold Koehler said, "It's a very tough area of the law."
But the matter of sound ordinance enforcement will be discussed by the Council in July. 
In other business, the Council took the following actions:
• Approved issuing a Class B liquor and Class B beer license to Jama Investments, doing business as Jaybirds of Rice Lake at 202 N. Wilson Ave. Jama Investments is owned by Andrew Schmitz, of Onalaska.
• Accepted a bid from DeSantis Excavating and Underground Utilities, of Cumberland, to relocate a water main at the former City street department for $107,092.
• Approved a street use permit to Benjamin's House Emergency Shelter to close Marshall Street between Main Street and Wilson Avenue for the Street Eats event on Sept. 14. 
Also, after a closed session, the Council took no action on a harassment complaint against Jim Anderson, director of the Community Services Department. When the Council returned to open session, Dorrance said, "The Council feels we have come to a satisfactory decision on this and all the people will be talked to in private about what we decided."