More than 25 youth advocates from We Are Change (WAC) held a rally in downtown Ladysmith on July 25 to raise awareness for the organization's new Brain Campaign. The campaign aims to raise awareness that alcohol impacts all parts of the brain, especially for underage drinkers, whose bodies are still developing.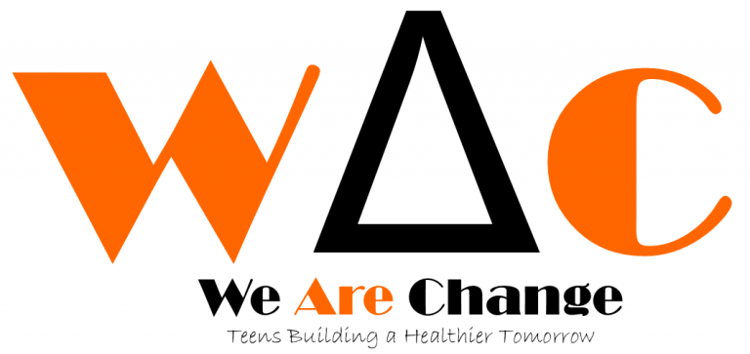 We Are Change is an advocacy group for middle/high school students in Rusk County. The group is comprised of students from four area schools, Bruce, Ladysmith, Flambeau and North Cedar Academy and some home school students as well.
The rally and press conference explaining the group's effort to reduce underage drinking took place late Thursday morning on Miner Avenue in front of City Hall.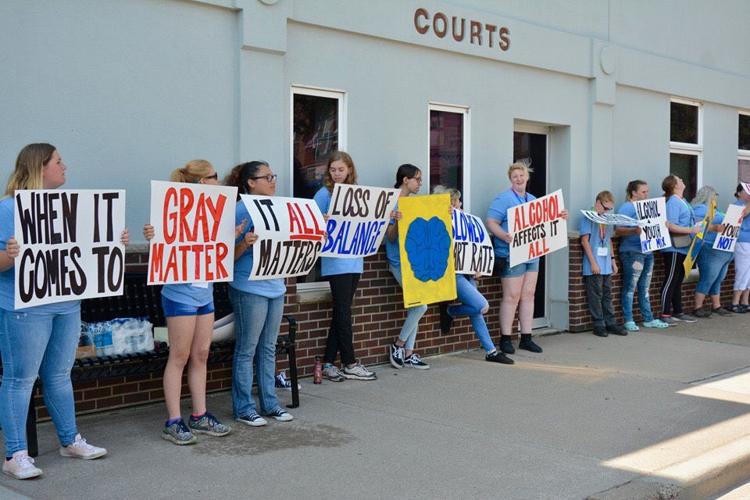 Signs with messages like "21 you're still not done," and "alcohol and youth do not mix," lined the sidewalk while passerbys engaged with students to learn more. Students utilized freshly honed speaking and interview skills to spread their message.
In the week prior to the rally, students worked with New Hampshire college students during a youth-to-youth boot camp called Youth Voice Empowerment. The program focused on developing students' public speaking, interview and personal empowerment skills, and demonstrated the negative effects of drugs and alcohol.
The July 25 rally kicks off a year-long campaign to make Rusk County communities more aware of the impact of alcohol on the underage brain. Additionally, WAC students recorded public service announcements at local radio station WLDY/WJBL to help spread the message.
"By raising awareness of our Brain Campaign we hope to lower addiction rates and teen usage," said ninth grader Avery Evans.
WAC program director McKenzie Morgan said the group will be utilizing this program throughout the school year in both middle and high schools throughout Rusk County.
"We are hoping more kids get involved to take an active stance in helping their peers stay drug and alcohol free and empower them to make change within their community," said Morgan.
Rusk County Youth Council
WAC is the youth group of the Rusk County Youth Council (RCYC).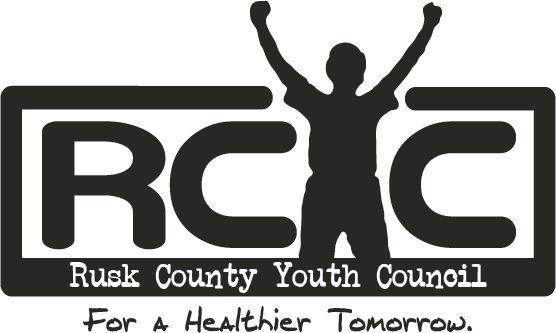 The council is a group of committed community members of all ages who have come together with the goal to create a healthy environment for Rusk County youth.
Since 2011, that commitment has manifested in reports of decreased use of alcohol, marijuana, prescription drugs and tobacco in Rusk County high schoolers.
In addition to substance abuse prevention and reduction, the council focuses on raising mental health awareness and youth development and empowerment. In that, RCYC sponsors events such as We're Worth It Day, National Night Out, Teen Leadership Academy, Winter Fest Activities and community trainings including teen intervene, mental health first aid and suicide prevention.
While the council has reported positive effects of its activity in Rusk County, it readily admits that there is still work to be done. According to the council's website, students in Rusk County are still self-reporting feelings of depression and failure. And in 2016, Rusk County eighth-graders reported a significant increase in knowing adults who have used illegal drugs in the past year.
The council encourages the community to get involved in any way. One suggestion includes attending a RCYC meeting. The Rusk County Youth Council meets every third Tuesday of the month from noon to 1 p.m. in the Security Financial Bank building in Ladysmith. Everyone is welcome. There are no dues and everyone who attends a meeting is a voting member.
Other ways to get involved are to volunteer at one of the council's sponsored events or attend a training. One upcoming event is a Data Retreat at the Rusk County Community Library on Aug. 15 from 9 a.m. to 3 p.m. to look at Communities that Care Survey Results from the middle/high school students in Rusk County.
Then there's always positive feedback. Tell teens when you're proud of them or see them doing something positive. According to ACTforkids.org, being specific in praising teens is key.
Describing specific behavior emphasizing the youth's strengths and demonstrated competencies can be better received by teens than generic or generalized praise.
At WAC, teens have the opportunity to be agents of change, make their voices heard, bring leadership to their communities, make new friends and have fun.
WAC middle school students meet in each of the three school districts separately, while all WAC high school-aged students meet in the lower level of the Rusk County Community Library every other Tuesday from 5-7 p.m.