Eight weeks since returning home to the Czech Republic, Emma Džurbanová still thinks often of her time as an exchange student in Rice Lake. Especially since emails have been rolling in, congratulating her as winner of Wisconsin's state parks sticker design contest.
"I feel like a celebrity," said Džurbanová in a video chat on Monday, July 27.
Rice Lake High School teacher Roger Britton instructed every student in a graphic design class to come up with a design for the contest.
Džurbanová's winning design depicts a cross-country skier heading down a trail.
She said the scene just came to her, though she hadn't cross country skied before. But Wisconsin's long winter had made an impression on her.
"There was snow for most of my time there," she said. "It just seemed like a great way to explore and see nature."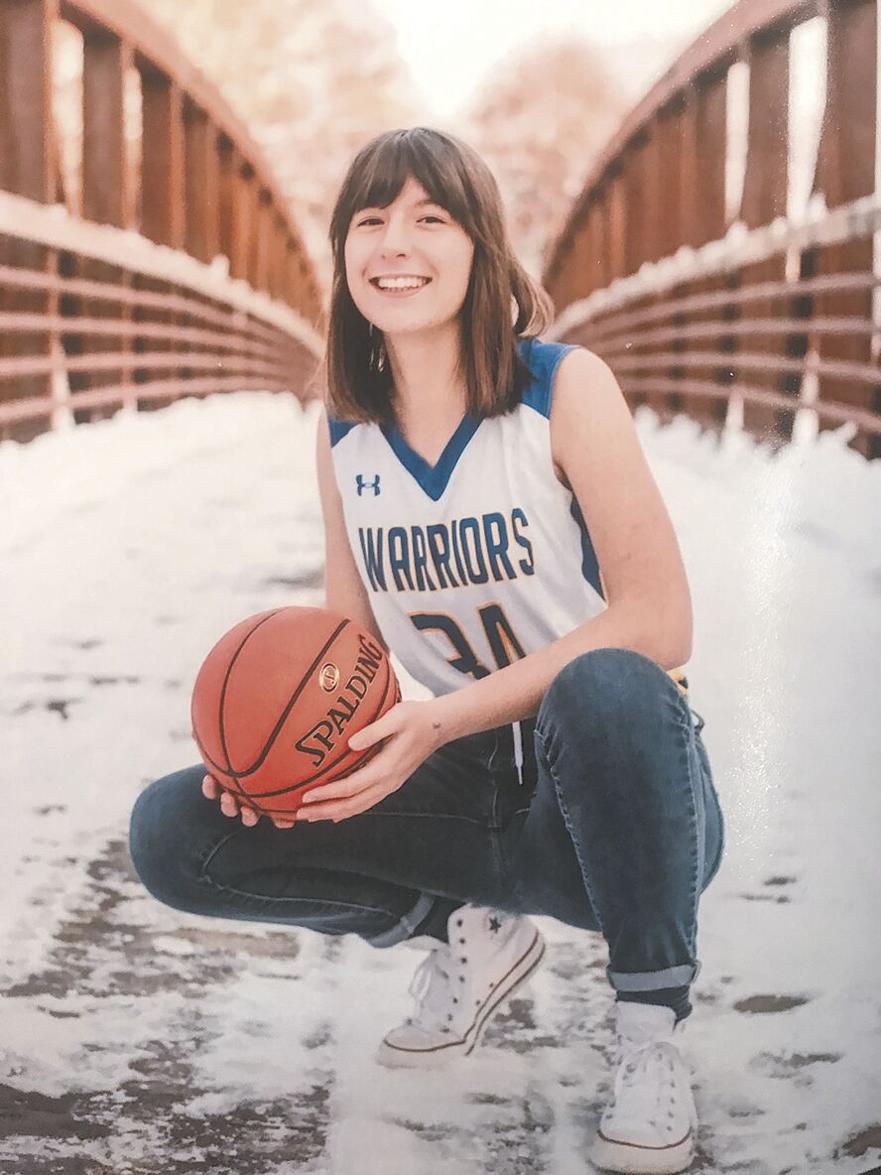 After Džurbanová drew it, she gave it no further thought. So an email from the Wisconsin Department of Natural Resources in mid-July came as quite a surprise.
Media interview requests and congratulations from folks back in Rice Lake followed.
Džurbanová said she didn't think her design would win. But, if she known it would, she would have drawn it better.
"I mean it's okay, but I could have made it way better," she said.
Džurbanová said she is grateful to have the opportunity—one that has no equivalent in the Czech Republic, she said.
"I don't think I could have done it without people encouraging me," said Džurbanová. "In America, people want you to try things."
Džurbanová is one of the few foreign exchange students who stayed for her full term, through the COVID-19 pandemic. She came to Rice Lake through the Sister City program, and returned to Žamberk on June 9. Since then she has enjoyed reconnecting with friends, and has been busy with studies.
Džurbanová's design was selected out of 10 finalists to be printed on the 2021 state parks and forests annual vehicle admission stickers. The sticker will be displayed on more than 300,000 vehicles, according to the state DNR.
It is the 30th year the sticker has been designed through a high school student artwork contest and the first time the sticker will feature a winter-themed design.
"Winter sports are a major attraction at our state properties, so it is very fitting that they are being featured on the 2021 admission sticker," said Mark Aquino, Wisconsin State Park System acting director. "It's also a great fit with our OutWiGo initiative that encourages people to take part in winter activities such as skiing and snowshoeing to help improve their overall health and wellness by staying active in the outdoors."
Džurbanová will receive an engraved plaque and annual vehicle admission sticker featuring her design. The sticker will become available for sale in December.
Admission stickers give people access to more than 60 state park, forest and recreation areas throughout the state. Admission stickers cost $28 for Wisconsin residents or $38 for nonresidents. A family with more than one vehicle registered to the same household may purchase additional state parks stickers for $15.50 for residents and $20.50 for nonresidents. A senior citizen annual sticker for $13 is available for Wisconsin residents 65 years of age and older.