Editor's note: This is part 2 in a series. Read part 1 here. 
"If you live in Barron, you work at Jennie-O Turkey Store," said Ifra. She's worked in production at the factory for 5 years, sometimes pulling 16-hour shifts. 
A hiring banner on the factory's fence depicts a smiling woman wearing a white hard hat and noise canceling headphones over her cranberry hijab. The company keeps interpreters on staff and accommodates time for prayer.
Barron County is starving for workers. A recent employer survey conducted as part of a county-wide housing study revealed there are 400-500 jobs open at any time.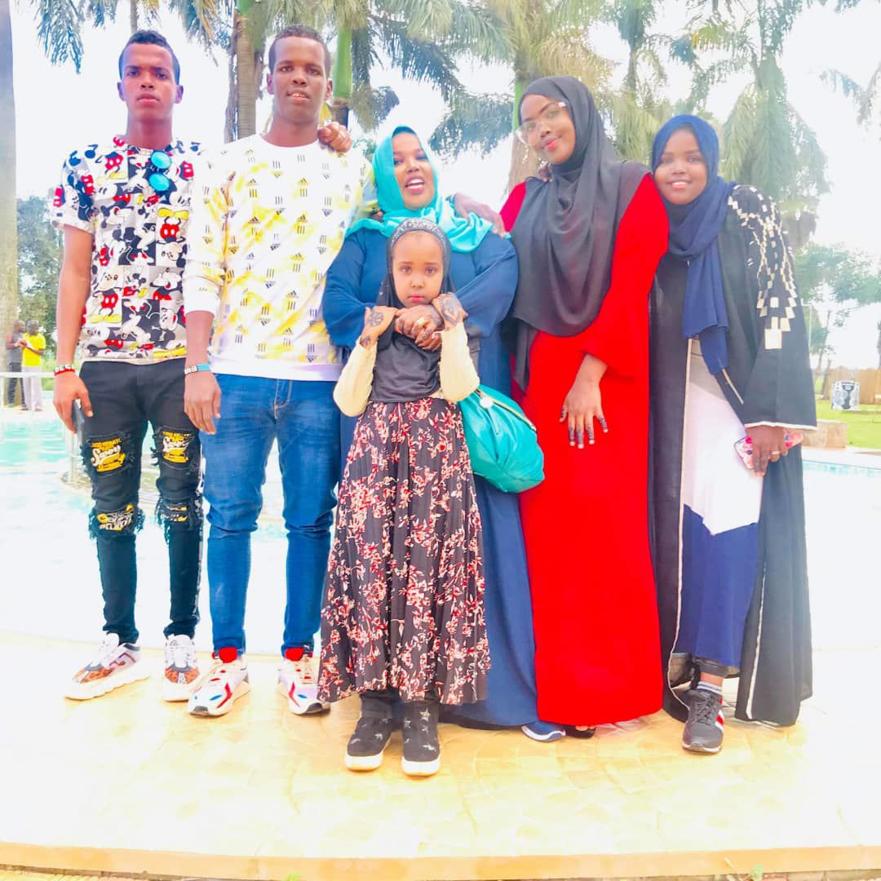 New arrivals start earning a wage, stabilizing their lives and sending  money to wherever their family is currently living. 
It's common for hundreds of dollars a month to be sent overseas to pay for living and education expenses.  
Fadumo Hassan supports two sons who live in Kenya.
She owns Bushra Fashion Shop in Barron. She sells imported Somali goods like food staples, fruit juices,  beauty supplies and hijabs. The store's a neighborhood hangout where community members sit and talk as Somali news or U.S. news in Somali plays on an overhead flatscreen.
When it's slow, Hassan sits at an elementary-style desk and writes in an English learning book. 
She escaped an arranged marriage in Somali after her three previous attempts resulted in  being tied-up and beaten. It was 2002, she was 16-years-old and, besides the lion that stalked her the second night in the desert, totally alone.
She made it to Kenya and spent 8 years polishing floors by day and sleeping on them at night until her humanitarian visa was approved. She arrived in Texas in 2010 as one of 4,884 Somali nationals to enter the U.S. as refugees that year, according to statistics from the Office of Immigration.
In a photo of her two sons, they're looking straight into the camera, dressed in button-downs and slacks and set against a backdrop with the words, "Preparation determines tomorrow's achievements." 
She filed her petition 9 years ago.
In May, she cried tears of happiness when USCIS confirmed her eldest son was 99.9% her child. 
"I don't need money, I need together," Hassan said. "I need life together."
She has seen her boys once since 2002, during a 2018 visit to Kenya. She made beds, combed hair and hoped three meals a day made up for lost time.
Her son Abdihakin has learned English and is finishing a degree in accounting. He said authorities first interviewed him in 2011, and he's provided everything that has been asked by Resettlement Support Center Africa, a non-profit that partners with U.S. immigration. He has been in administrative processing for 3 years. 
He can check for updates to his case online. "I do check almost every night," he said.
"Teenagers, they're crazy," Ifra says. 
Ifra's four children were born in Uganda, where she fled after her parents were killed in 1993 during the Somali Civil War. She requested only her first name be used out of concern for her safety.
In 2005, her husband took their children to Kenya. Ifra was alone and unsure where her children were. She lived in a refugee camp until she arrived in the U.S. in September 2011. Her husband contacted her in 2015. Ifra's aunt intervened and began caring for the children in Uganda while Ifra applied for 1-730 visas to bring them to Barron. 
USCIS approved their paper work in 2016 but no visas were issued.
The aunt died last year, and the children have been living on their own. The youngest is 14. 
Ifra sends them money and assurances that they will get to the U.S.
But teenagers are impatient. Her boys got tired of waiting and decided to go to Libya and then risk the over-sea journey to Malta, a European island south of Italy.
A Barron resident described his experience on that route as 4 days and 4 nights of bailing water in a 20 foot-long boat with 23 others.
The boys made it to Sudan before running out of money.
Ifra raised enough money to get them back to Uganda. The four children currently live together in Kampala. Her son Mohamed said his sisters have interviewed with RSC Africa and are waiting for their medical clearance. He and his brother are waiting for an interview. 
"I want to come, all of us, together," he said. 
It's possible his sisters will come to the U.S. without their brothers. 
But if the current immigration policy remains, its likely their cases won't go anywhere but administrative processing. 
The separated families and local advocates hope grassroots efforts bring change from the top. It's a gambit to create enough noise and enough empathy for people in high places to notice the next time the travel ban comes up for review. After all, advocates say, the President has changed his mind before. 
Nwokocha agrees. He suggested pressuring representatives and saying, "We have people in our society whose future we are putting on hold."
"[Grassroots advocacy] works," he said.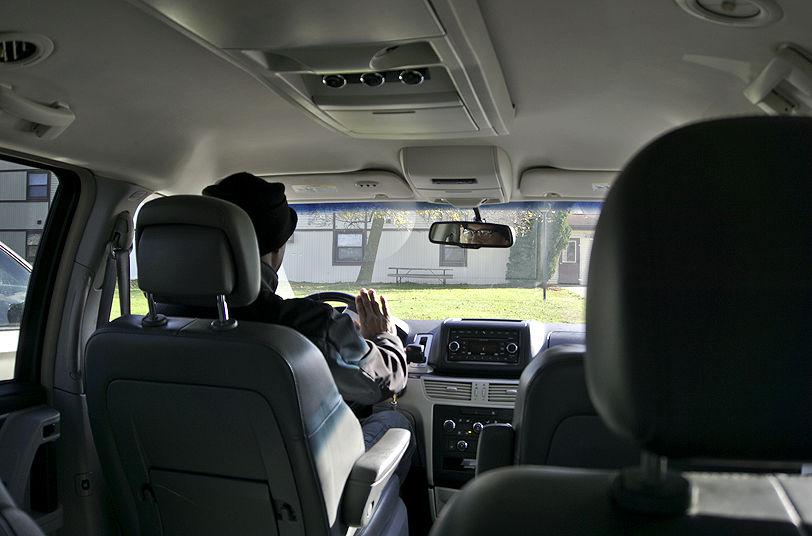 A pile of shoes sit outside Nasetho's apartment door. Two pairs of sandals belong to the Somali women sitting on her couch telling about their children an ocean away. 
Most of the shoes are hers, her daughters and her one son. But there's a pair she's missing, belonging to her "helping hand," Abdirahman. 
She doesn't need a translator when she says she was taller when she first filed the forms nearly 6 years ago.
The other women in the living room laugh, but it's the kind of laughter that comes after crying.
When Abdirahman finally gets here, Osoble said, she's going to take time off from Jennie-O and show him the Mall of America.  
Residents have decided that to change minds, silence won't work. But who does she want to tell?