Rice Lake firefighters extinguished a blaze at an apartment complex late last night. One occupant was taken by ambulance to the hospital for a medical emergency, according to a press release from the department. 
The department was dispatched for a report of a structure fire at 101 Camelot Lane in the City of Rice Lake on Oct. 11 at approximately 12:54 a.m. 
Heavy smoke and fire was visible from the front of the structure, a two-story, eight-unit apartment complex.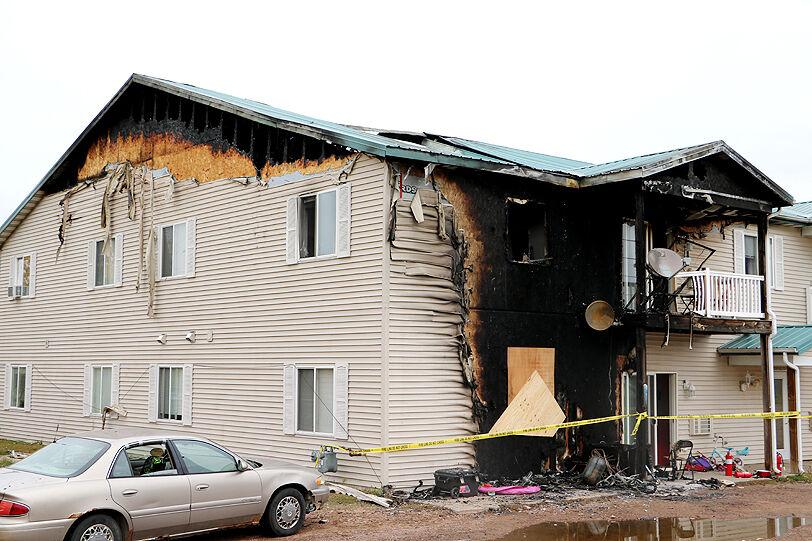 Firefighters used water and foam, opened up the ceilings and successfully extinguished the fire.
The apartments were checked for extension utilizing a thermal imaging camera.
Four apartments in the complex sustained heavy smoke, water, and fire damage and estimated at $150,000. The property is owned by Dan Lawler. 
On scene were 15 firefighters, 1 engine, 1 aerial, 1 utility, and 1 command vehicle. At approximately 3:50 a.m. RLFD cleared the scene and returned to the station.
Disaster volunteers from the American Red Cross are helping 22 people (including 8 children) displaced from 10 units of the apartment building. The Red Cross is providing aid for temporary lodging at a nearby hotel and immediate needs such as food, as well as access to basic health/mental health resources.