Movers transported Wiesner Community Chapel from its landmark spot along Hwy. V to its new home Wednesday morning.
The 100-plus year old building is now at the Hungry Hollow Gas & Steam Engine Club grounds about 5 miles south of its former place in the Town of Stanfold.
The church was built by members of the large Wiesner family a century ago.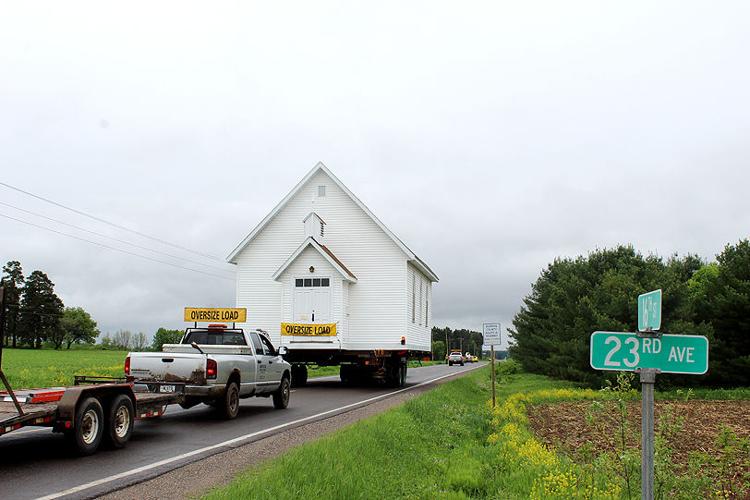 It has not been used regularly as a church for decades. But it was used occasionally for weddings, reunions, funerals and other events.
In search of a chapel for its grounds, Hungry Hollow offered to serve as a new home and take care of the historic building.