While juniors were testing, seniors from Rice Lake High School scattered out around the city this Wednesday morning to participate in some community service projects. Shown are seniors washing cars in the parking lot of Marketplace and painting picnic tables and raking at Narrows Park. Others were doing roadside cleanup before gathering at the park for a picnic lunch.
Morgan Hoff and Carley Widiker hold sign, donation bucket
Updated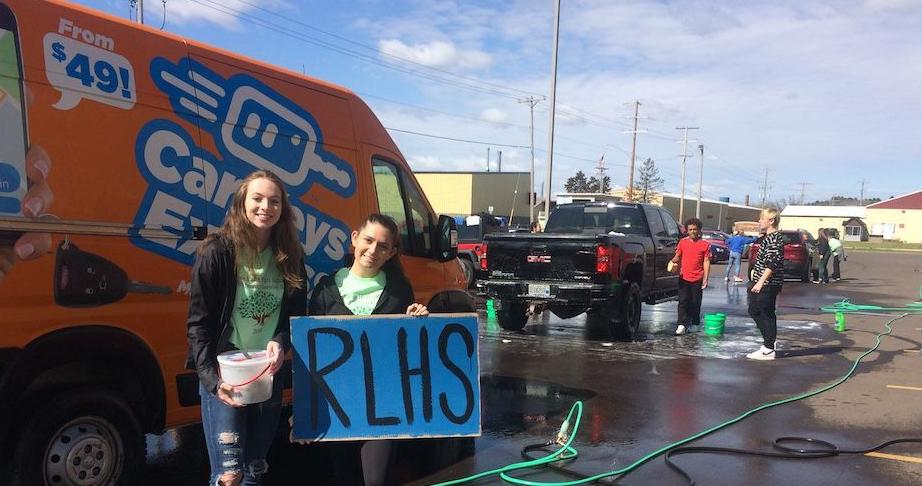 Senior advisor Dale Zuzek, at left, gives a hand.
Updated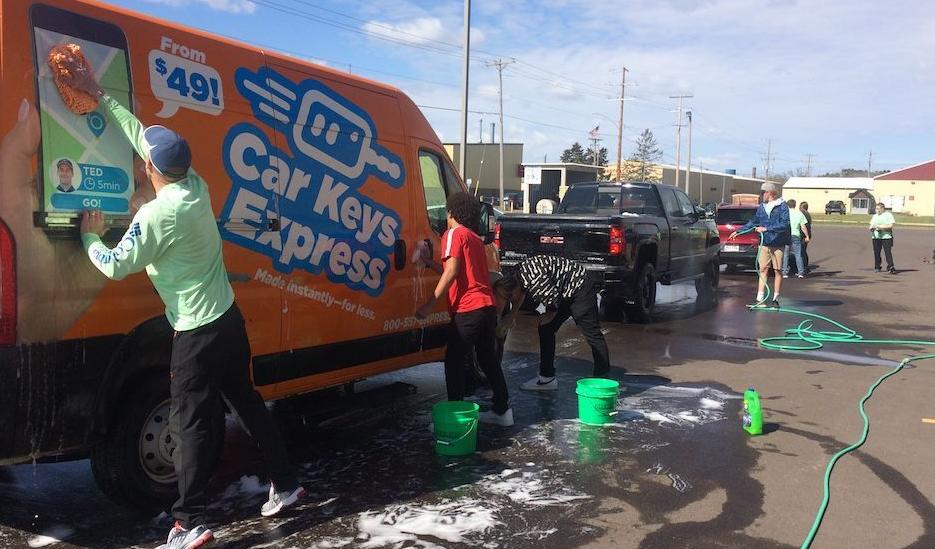 Making truck shine.
Updated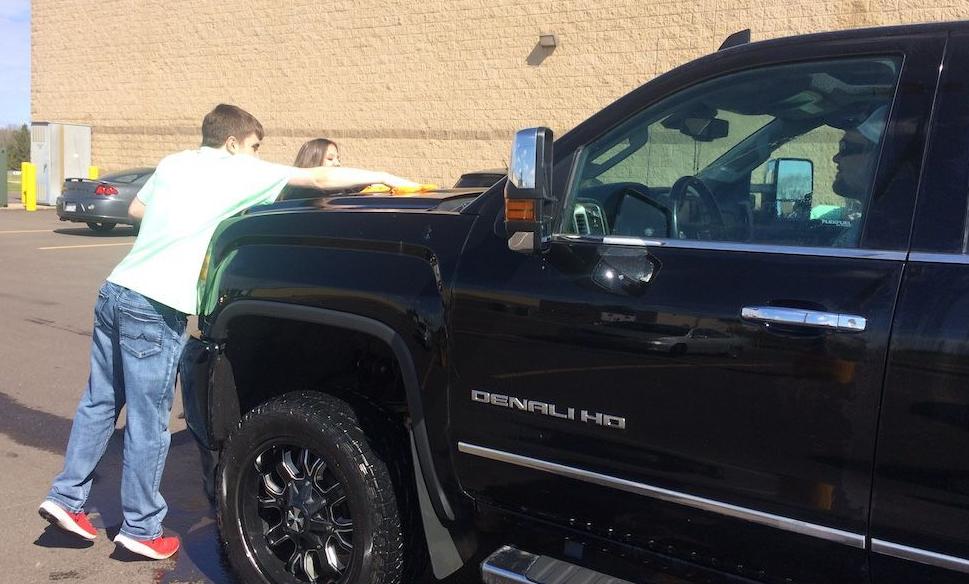 Suds and elbow grease.
Updated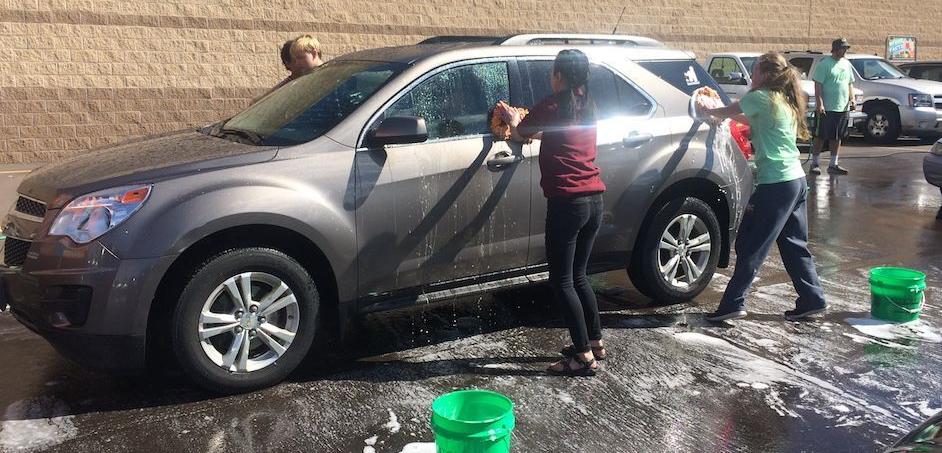 Can't forget the hubcaps.
Updated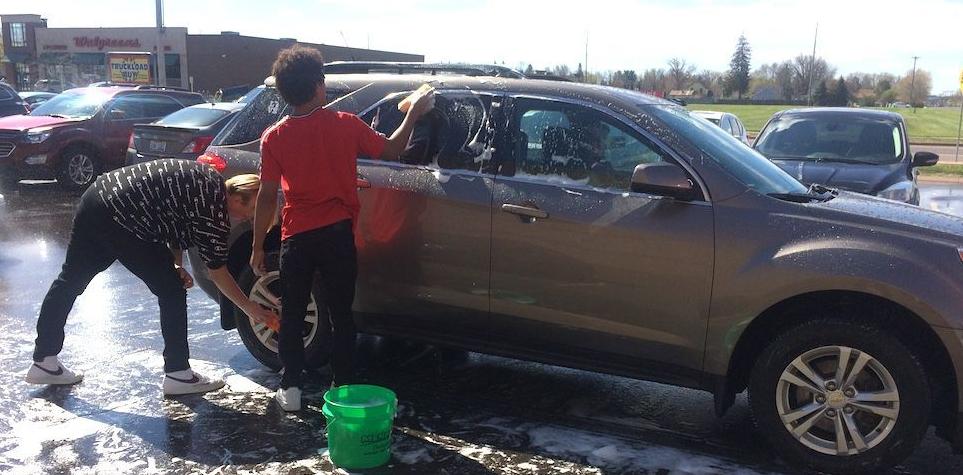 Raking at Narrows Park
Updated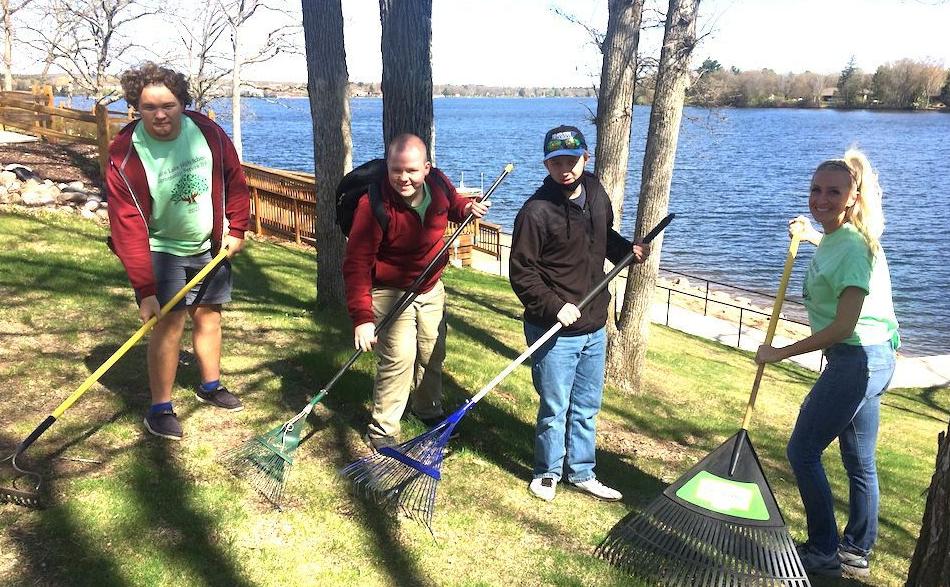 Rebecca Staut's homeroom touches up picnic tables
Updated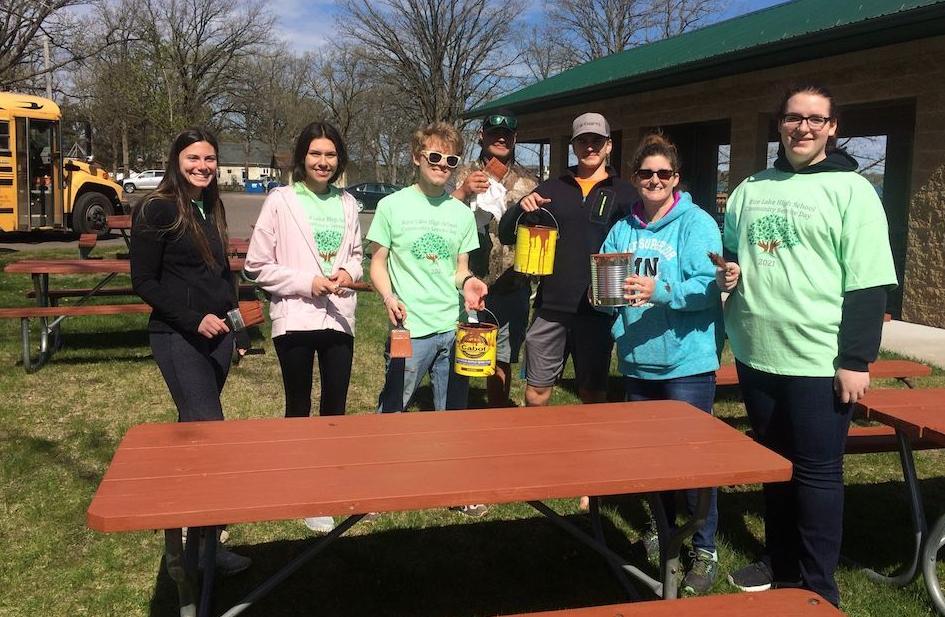 (Copyright © 2021 APG Media)