The Mission of the Rotary International Youth Exchange program is to help students "learn a new language, discover another culture, and truly become global citizens."
Coming to Rice Lake through this program, Lise Keuwez hit all these marks and more. 
Keuwez not only improved her English speaking and knowledge of American culture, she gave back in a big way to Rice Lake and beyond. 
Keuwez put on Belgian dinners to share her culture's cuisine and raise money for PolioPlus, a Rotary program focused on eradicating the disease around the globe. Her efforts raised more than $2,200 for the cause.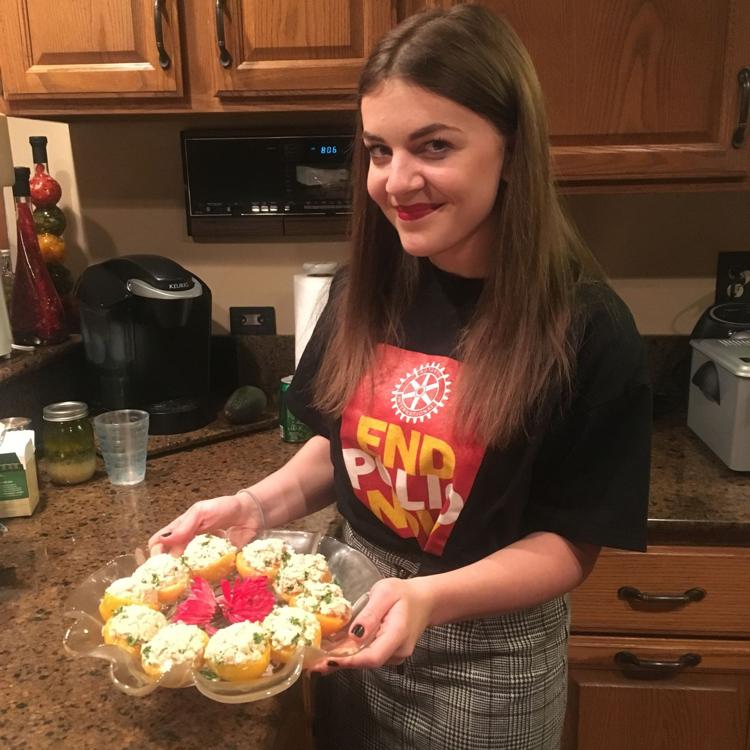 "It's really unique to have an exchange student give this level of service," said Peg Martin, who has organized Rice Lake Rotary's exchange program for a number of years. 
Rotary's official mottoes are "Service above self" and "One profits most who serves best."
Keuwez took these messages to heart at Rice Lake Rotary's annual Christmas party at which a dozen members were awarded Paul Harris Fellowship Awards, an honor named for Rotary's founder and given to those who contribute or raise more than $1,000 for Rotary causes. 
"I figured I could do that too," said Keuwez. "My Rotary club back home also told me to represent my country as an ambassador and that is why I wanted to represent my country by this good action and organization."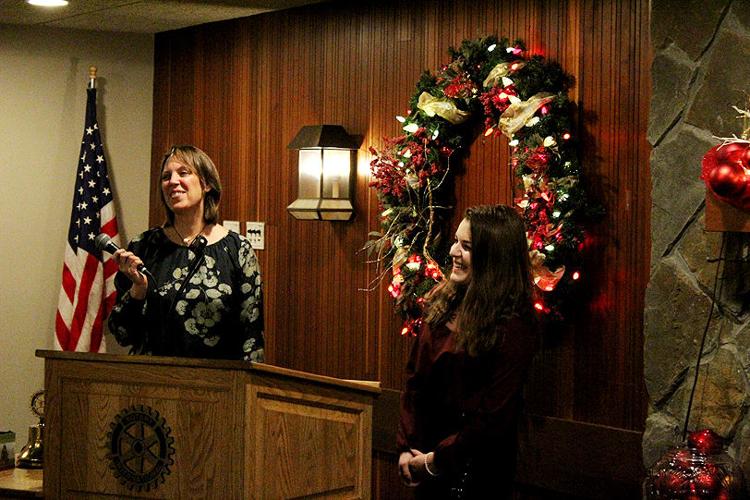 PolioPlus is part of a core Rotary project to eradicate the disease through immunization of children. New cases of polio have largely been eliminated through vaccines, with just three exceptions—Pakistan, Afghanistan and Nigeria, according to the CDC. 
Keuwez also has personal reasons to support the PolioPlus effort, as her aunt died of the disease 2 years ago. 
Given Belgium traditions of fine cuisine and beer, offering meals was an obvious choice for Keuwez's campaign. 
"I really like to cook," said Keuwez, who learned from her grandmother, a caterer in Belgium. "I've been cooking with her a  long time."
She added, "Here it is even more fun because you can make people try new stuff."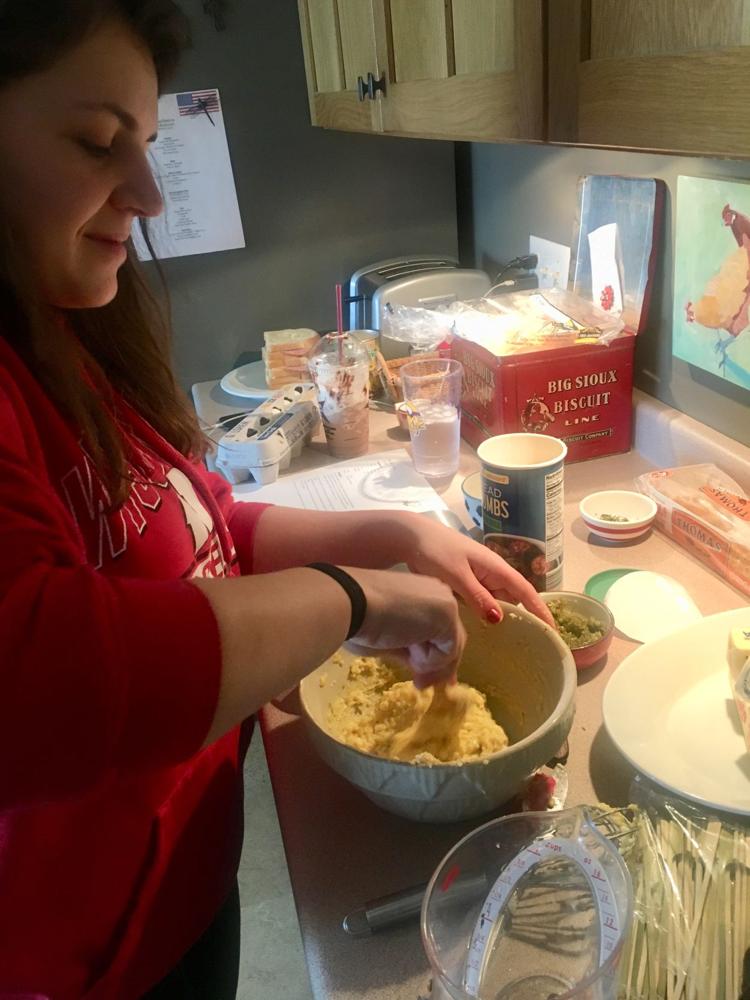 Keuwez missed many Belgian dishes since she arrived in the U.S. in August of 2018, and many of those food items were hard to find. For example mussels and frites—or French fries as Americans know them—is a staple Belgian dish. But mussels are not always readily available in northwest Wisconsin, and Keuwez only found four choices of sauces, far fewer than the 50 varieties Belgians have to choose from. 
But Keuwez made the best menu she could and produced brochures to advertise the meals. The brochures and word of mouth circulated among Rice Lake Rotarians and the greater community. Rice Lake Rotary also helped pay for the ingredients Keuwez used in her cooking. 
"Big thank you to the Rotary and mostly Peg for her help because I could not have done that without her," she said.
In all, Keuwez served five meals, typically dinners, but also a breakfast and dessert, for six to eight people at a time.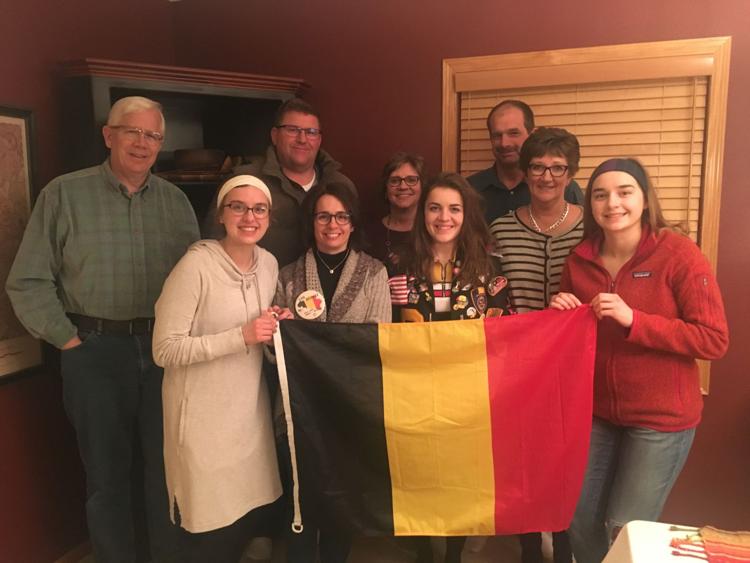 In return for their donation to PolioPlus, each guest got their fill of Belgian cuisine.
"They really enjoyed getting to know Lise," said Martin. "And people got very full."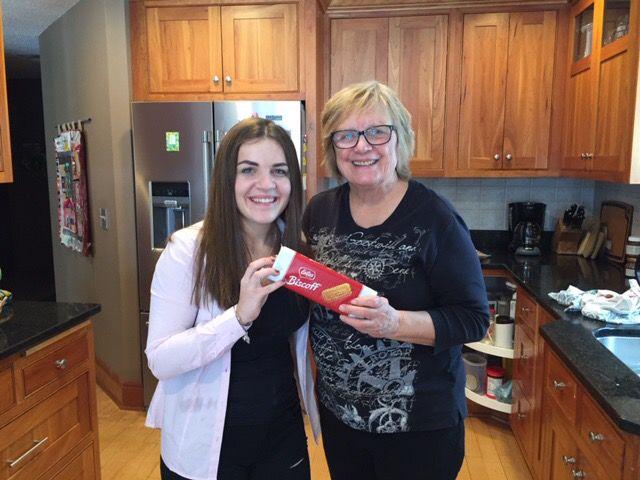 The reason being is that Belgians are known to eat evening meals over several hours. 
"It can be until 2 a.m.," said Keuwez. 
She offered the same courses and proportions, but in a more American time frame for dining. 
"The dinner was fabulous," said Rob Buehler.  "She is an excellent cook, and it was fun to learn about her country and traditions."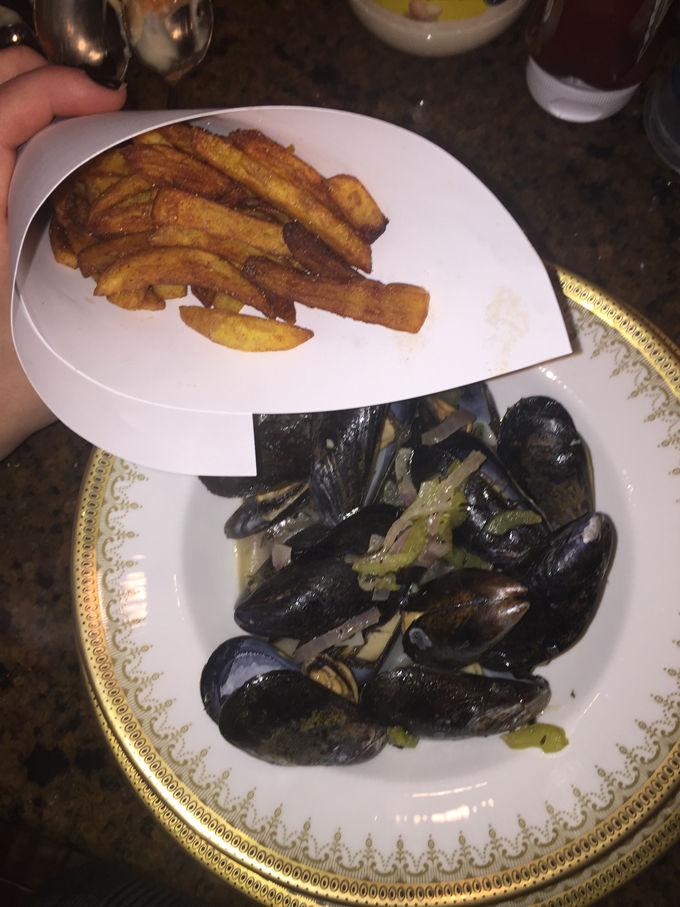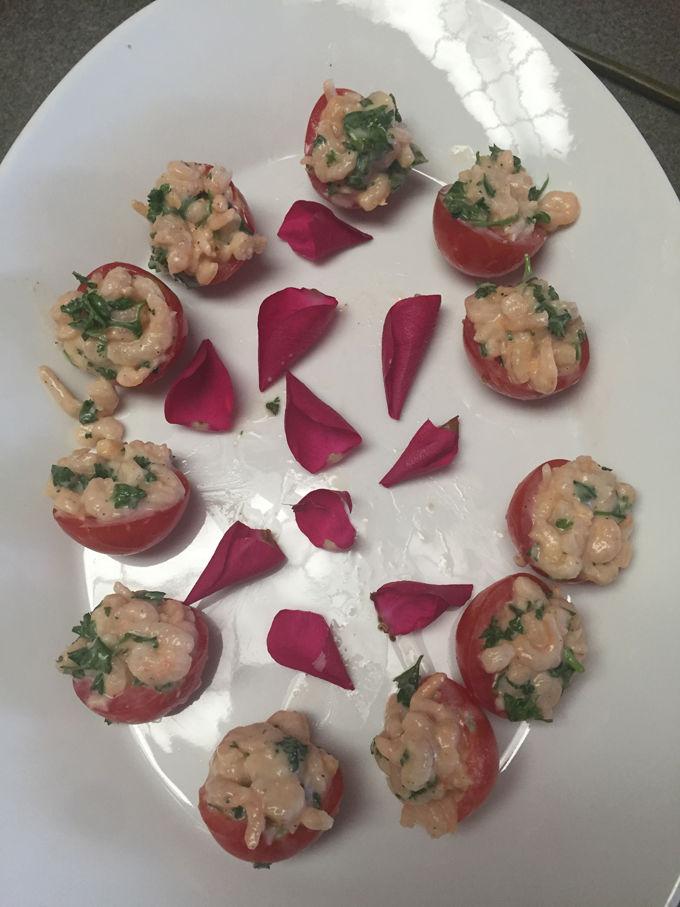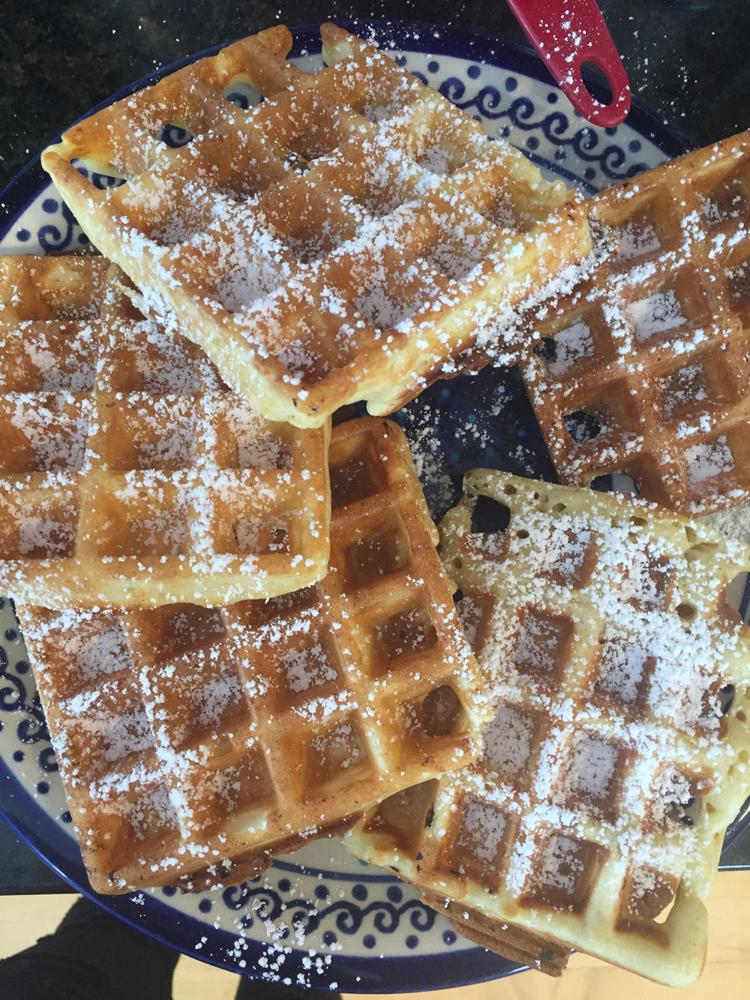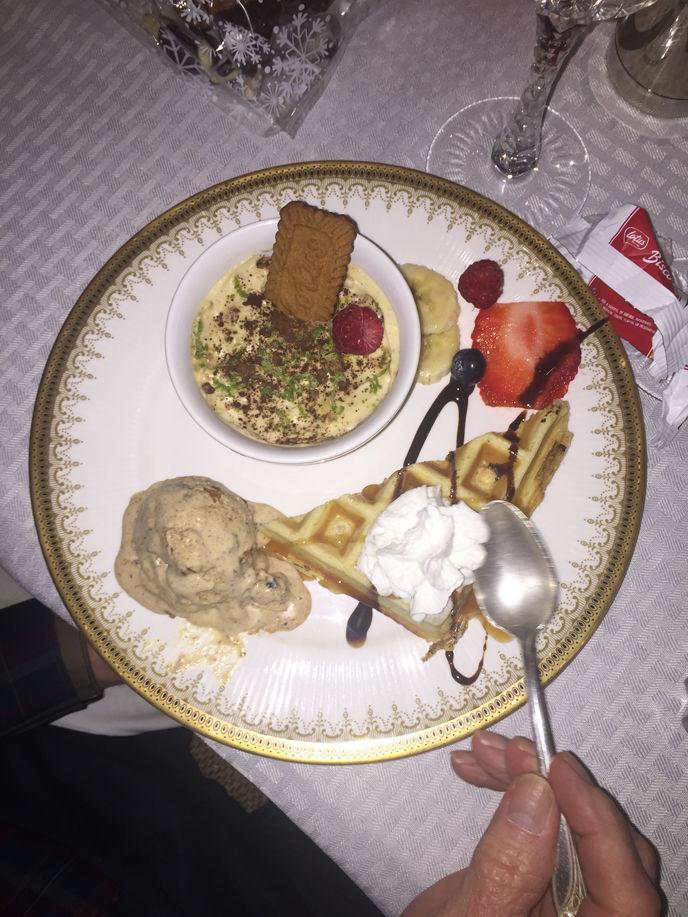 Guests agreed Keuwez had natural skill in the kitchen. One of her standout dishes was Tiramisù, something she'd never made before offering the dinners. 
"Every dish Lise prepared was delicious, however, her Tiramisù will forever be a favorite. It is like no dessert we have ever tasted," said Heidi Weber, who, along with her husband, Mark, served as one of Keuwez's hosts for 4 months.
She added, "Gathering to enjoy new recipes and get to know like-minded people was a fun way to donate to a worldwide charity. Lise is thoughtful, funny and an excellent cook! I'm so glad she shared her recipes, although I have not been able to duplicate the flavors."
Keuwez said it was challenging to compile recipes for the simple fact that Belgians don't often write them down. 
"We don't use measuring cups," said Keuwez.
Other crowd favorites were shrimp croquette, petit fours, le fromage (cheese plate), beignets, and, of course, waffles, of which Belgians have more than two dozen varieties.
Several fine Belgian beers, including Chimay, from Keuwez's hometown  in Belgium, paired well with the food. 
"Our Belgium dinner with Lise was exquisite," said Dave Wilson. "We loved being able to sample the Belgian beers to start the evening. Then, in true Belgium style, we had six courses of appetizers. Our main course was an overflowing bowl of scrumptious mussels. It was fun being shown the 'correct' way to eat mussels as we used one mussel to scoop out the mussel in the next shell. It is a night we will not forget."
Keuwez is sure not to forget her times as hostess either, which she said were highlights of her American experience, along with being on the Rice Lake High School  cross country and track teams and making many new friends. 
Keuwez's exchange experience in Rice Lake is drawing to a close. She will soon be leaving for a tour of East Coast states and then going back to Belgium. 
After getting a taste of life abroad, Keuwez said she hopes to visit Rice Lake in the future. 
"I wasn't sure if I wanted to leave Belgium. Now, I feel like I could move abroad," she said.