Eight-wheeled scouts supported four-legged fur balls while celebrating Halloween under laser show lights on Monday.
Over 100 Girl Scouts of the North Western Great Lakes participated in the annual Halloween Costume Roller Skating party at Skate City in Rice Lake.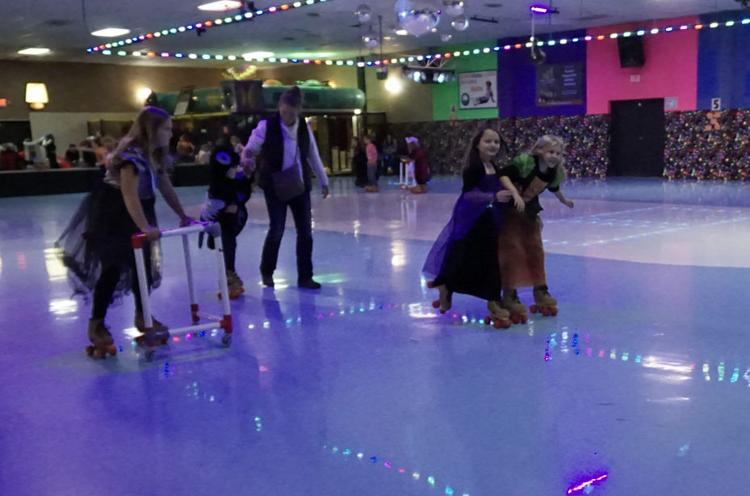 The pepperoni pizza was hot and the sodas  kept coming as unicorns, butterflies, devils, birds, moose, witches, pirates and princess raised over $700 in cash and donations to benefit the Rice Lake Community Cat Coalition.
Girl Scouts Town Manager for Cameron Kathi Gilles said the skating event incorporates a service project every year. This was the year of the cat.
The coalition is an all volunteer outfit that began 2 years ago and is on-call to care for the city's abandoned cats. 
Coalition treasurer Jean Hose said cats are adopted out only after being spayed or neutered and given distemper and rabies shots. 
About 180 cats are currently housed between foster homes and its base on E. Bracklin Street where the first thing people notice are the cats in every window.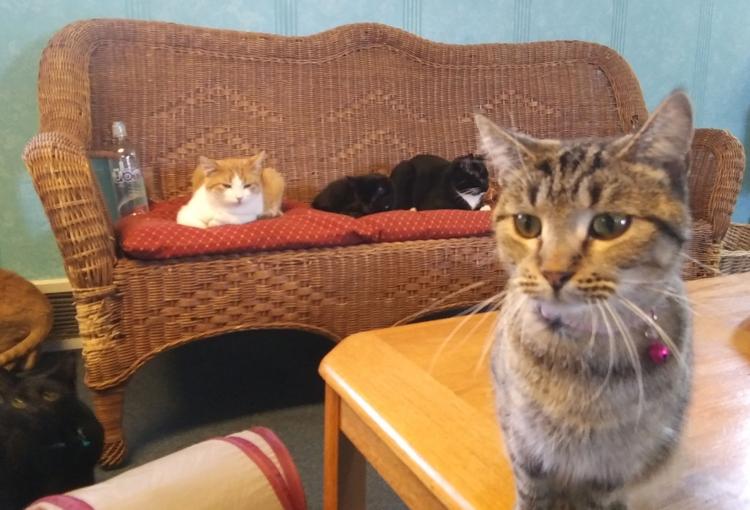 Besides needing more windows, the organization is always looking for volunteers and donations. Besides cat treats, food and beds, cleaning supplies, paper towels and laundry soap are always in demand to keep up with the eight loads of laundry done a day. 
The Community Cat Coalition can be reached at 715-736-2287.