What does it really mean to be thankful?
Practicing gratitude is quite easy when the circumstances of life are coming up roses, but how about when life seems to be completely falling apart?
One Rice Lake family has been practicing honoring the traditional day of gratitude for several years now in a uniquely decorative way.
What began as a bargain shopping experience 9 years ago, turned into a tongue-in-cheek tradition that now "must" continue according to the Susan and Alan Klasi family of Rice Lake.
One holiday season nearly a decade ago, Susan wanted to decorate for Christmas early. While at Bargain Bills, she found clearance turkeys for 25 cents a piece.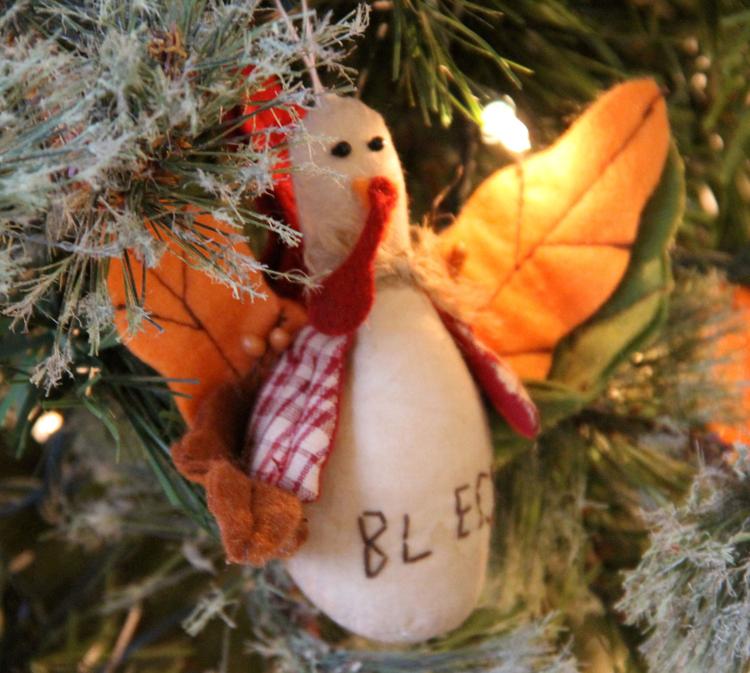 "I bought all of them," said Susan.
The early Christmas decorating suddenly became a Thanksgiving tree, or as it's affectionately known, "the turkey tree."
The Thanksgiving tree was first erected in the Rice Lake Assembly of God Church and people would write little notes of what they were thankful for.
"That went on for a few years, then I decided I loved the tree so much, I'm going to bring that tree home," said Susan.
Susan said every now and then she'll tell herself she's not going to decorate for Thanksgiving this year, just for Christmas, but then the kids would say 'Oh no, you're not decorating for Christmas yet!'  So Susan decided that she had to keep the tradition going.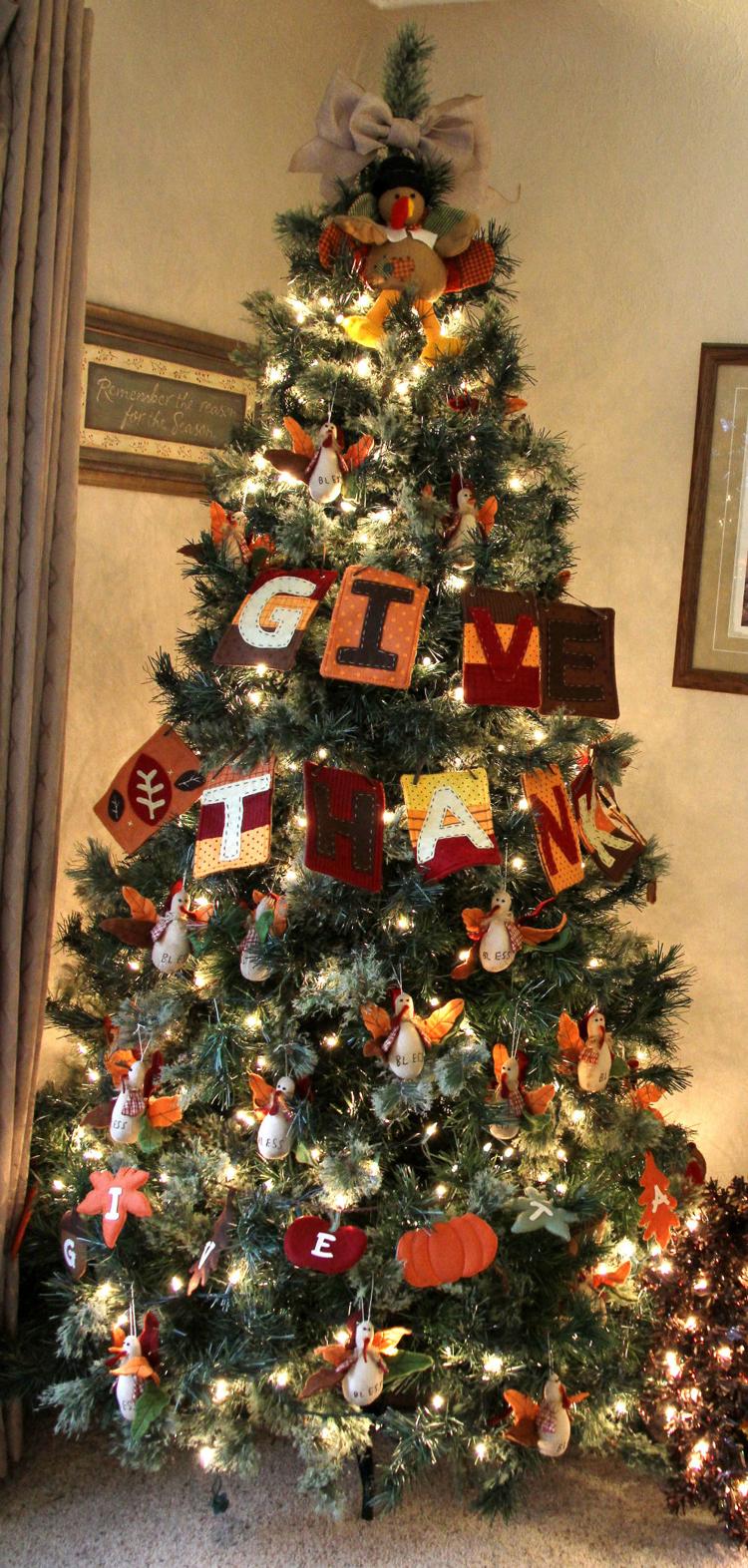 Now, per family tradition, the turkey tree goes up in November and stays through Thanksgiving. Donned with the dozens of plush bargain turkeys, the tree also includes details like the phrase "Give Thanks" and accents in brown, orange and yellow.
Preceding the turkey tree, the Klasis have two wall hangings that also go up to store little notes of thankfulness or to count down until Thanksgiving.
"We go all out," said Susan laughing. "We don't skip over Thanksgiving here, Thanksgiving has a lot of meaning for me."
This year, the family has expanded its gratitude attitude beyond one holiday to employing gratefulness all throughout the year. Susan and her family have literally been counting their blessings every week in 2019, documenting the things to be grateful for by writing them down on shaped pieces of card stock and depositing them into the 'Count Your Blessings' box. On New Year's Eve, the Klasi family will read each one aloud to commemorate the year of blessings.
"I love this the most of anything we've ever done," said Susan.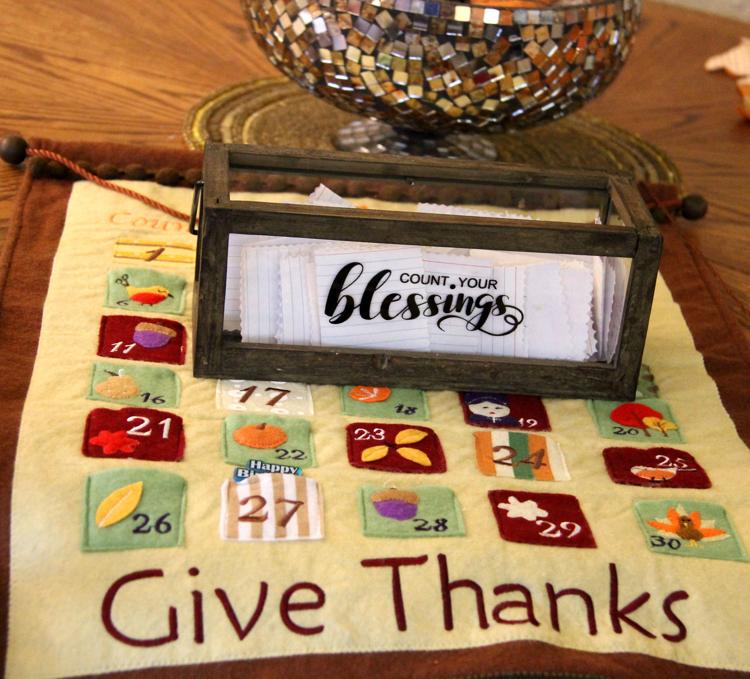 Susan said there's everything in there from the little things (which she was quick to say really are the big things) to big answered prayers such as the return of Jayme Closs to her home and community at the beginning of 2019. Susan choked up just remembering that particular blessing to be read aloud in a few weeks.
Gratitude isn't about how much or little you have, but the story you tell yourself about it. Gratitude expands our capacity to feel joy and infuses a deeper dimension into our living. For Susan, that gratitude attitude came from her parents and her family of nine siblings—five of whom were adopted from foster care.
"There was always this attitude of thankfulness. Whenever something went wrong, there was always a hopeful attitude about it."
Susan said that her parents would make statements like "When this gets fixed..." and "When this is over, we're going to thank God that we were able to do it" which infused hope into the most dire of situations.
Susan has carried that legacy on in her own family with many ups and downs and personally with her own lifelong struggle with type 1 diabetes.
"I really hope my kids catch onto this, that they too are just so grateful."
This year, for the first time, Susan is hosting out-of-town relatives not only for Thanksgiving but for another big milestone—her father-in-law's 80th birthday. With special days and anniversaries both good and bad landing so near the Thanksgiving Day, Susan wastes no time exercising her gratefulness for it all.
When Susan was 7 years old, her grandfather passed away on Thanksgiving. Twenty years to that day, on another Thanksgiving, Susan and her husband Alan had their first child.
So wherever you are this Thanksgiving, pay extra attention to what you're focusing on, and if you find yourself comparing, complaining and focusing on what's wrong or what's missing, don't beat yourself up. Rather, forgive yourself for being the flawed and fallible "human becoming" that you are, take a deep grateful breath, and refocus on all that you have to be thankful for.
"I think you're only as joyful as you are thankful," said Klasi. "And I do like to focus on that. There's always something to be grateful for."