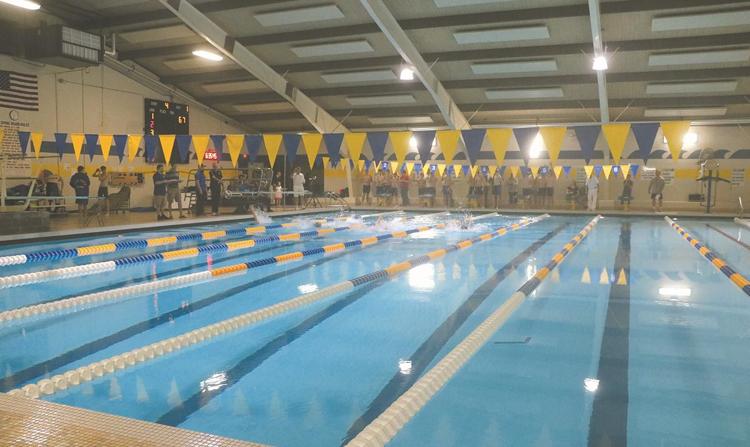 Having failed once to raise funding for a new pool, the City of Rice Lake, school district and local swim advocates are now changing lanes.
The City Council voted Tuesday to pursue a new plan that would involve the creation of a non-profit to fundraise and ultimately own a new aquatics facility and community center.
Mark Johnson Jr., a member of an ad-hoc committee said that some potential donors did not respond well to the idea of giving money to the city and school district.
He said that by creating a non-profit entity and adding a community recreation center as part of the aquatic facility, the plan may receive more widespread support. Johnson said there is not a detailed plan for a rec center, but mentioned the possibilities of a walking track and gymnasium.
Alderman Dan Lawler agreed, saying, "If you wrap both of them together, I think you're going to get more community support."
The motion to purse a new pool agreement passed 6-1, with Mark O'Brien opposed and Jim Dorrance absent.
Two years ago, the City and School District struck an agreement for a new facility. The ad hoc committee comprised of School Board and City Council members, as well as community members, recommended a $9,729,000 facility, including a general pool and competition pool, as well as handicap accessible changing rooms, in a new building joined to the existing pool facility and Hilltop/Middle School. The old pool would be abandoned.
The City had committed to funding $5.5 million, with the remainder coming from donations and other sources. The School District would take on all operational costs. This plan was favored over the estimated cost of $3.3 million to renovate the existing facility.
But the $4 million fundraising goal fell short.
For now, the community has a pool that dates back to 1976.
Maintenance continues, with the latest being $14,000- $18,000 worth of piping repairs, according school district financial officer Pat Blackaller.
That cost will be shared by the City and School District, which have an existing pool agreement that lasts until June of 2022.
The new agreement would involve the non-profit leasing the pool to the city annually for $1 for 20 years. The City would also spend $2 million updating the existing pool into a recreation space.
The School District would also have a 20-year lease to operate the pool, taking on the costs of doing so and 75% of the debt, with usage fees going to help pay costs as well.
During public comment, Cory Schnacky, who is on the ballot April 7 for a Council seat, said he did not think now was the right time to spend a large sum on a new pool.
Ad-hoc committee member Amy Muminovic said Tueday that the need for a new facility remains. She noted that the community has an aging population, and the current pool has accessibility issues. Muminovic also said the youth program and swim teams are large and successful in competition.
Johnson said many other communities bigger and smaller than Rice Lake have better recreational facilities.
"We're behind the time with some facilities, especially the pool," he said.