If you look at New York Times best-selling author William Kent Krueger's book signing schedule, it's clear there's an anomaly in the mostly large U.S. city tour.
In back-to-back tour dates which began in September to promote his newest novel, "This Tender Land," Krueger sticks to his Twin Cities home base in between hop skipping all over the U.S. to large cities.
Then, in between tour dates in Decorah, Iowa on Oct. 14 and Carmel, Indiana on Oct. 16, Krueger will make a stop here, at the Rice Lake Public Library on Tuesday, Oct. 15.
"The library has always been a good friend to me," said Krueger. "I don't do this for everybody, but I have a special place in my heart for Rice Lake."
Krueger will visit and sign books in the library's brand new RCU Community Room at 2 E. Marshall St.
Northwind Books and Fiber of Spooner will be on hand selling Krueger's latest title, but fans are encouraged to bring any of his more than 20 published novels for Krueger to sign.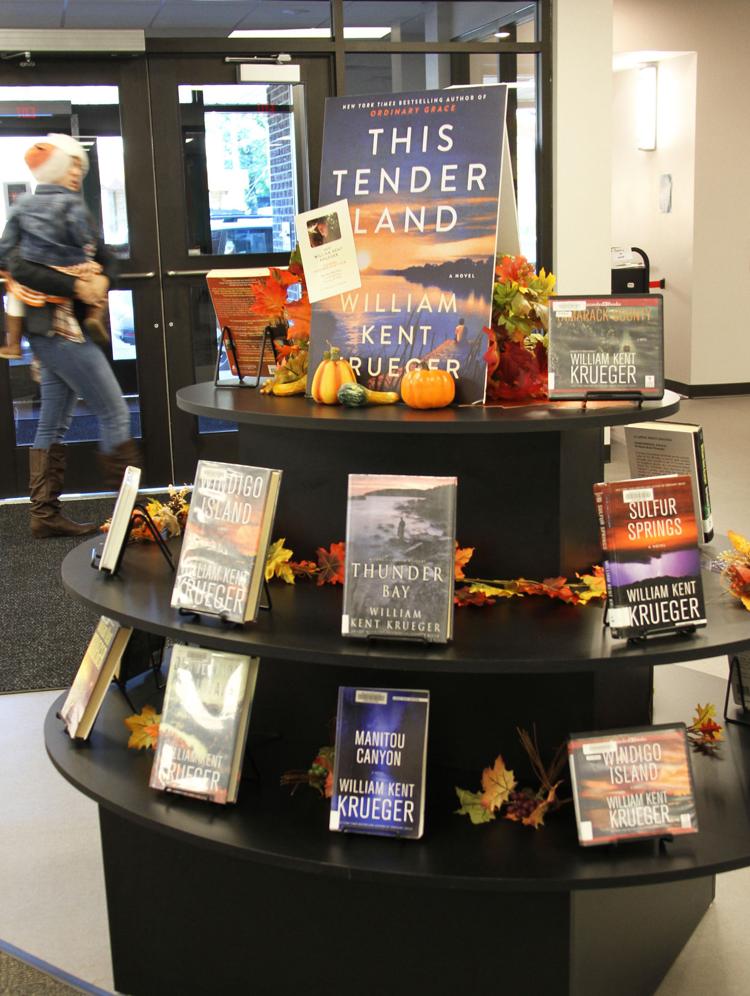 The event begins at 7 p.m.
Krueger has been making Rice Lake a frequent stop during his 20-year career as an author. After publishing his first novel in 1998, Krueger was first invited to Rice Lake for a book signing by Blakely Beatty of what was Blue Hills Booksellers.
"Everyone loved him," said Beatty. "So he continued coming and often brought other authors with him. Very quickly his work was noticed and he was [officially] touring, but he never forgot us."
Through the years, Krueger attended signings at Thyme Worn Treasures and the Rice Lake Public Library. He even set parts of his 2011 book, "Northwest Angle" in Rice Lake.
Krueger's last six novels have received national acclaim and reached the New York Times bestselling list, with the most recent "This Tender Land," which dropped in September, debuting at an unprecedented No. 3.
Though Krueger's accolades have grown with his career, he credits a large part of his success to the world's book purveyors. He said of all the connections being a bestselling author has provided him, those he most admires are the independent booksellers and librarians.
"These are people who do what they do because they absolutely love books," said Krueger. "They understand the power and the importance of the written word. Every bookseller I meet, every librarian I meet, I am just blown away with their commitment to making sure books get into the hands of readers. They don't make a lot of money, but they love what they do, and they know it's important. I will never lose my admiration and respect for those folks."
Stanford to storyteller
Maybe it's Krueger's own humble journey from academia to trade work to eventual author that has kept the author intimately grounded to the human experience.
Raised in the Cascade Mountains of Oregon, Krueger briefly attended Stanford University—before being kicked out for radical activities, according to his bio. After that, he logged timber, worked construction, tried his hand at freelance journalism, and eventually ended up researching child development at the University of Minnesota.
But deep down Krueger always knew he had a knack for storytelling.
"I've always wanted to be a storyteller," said Krueger. "I had parents who read to me when I was a kid. I grew up on stories."
Krueger said the first story he remembers writing was a short story in the third grade that received such a wonderful reception from his parents, teacher, and classmates, he knew then he was destined to be a writer.
But Krueger's first published novel wouldn't occur until he was almost 48 years old.
"I'm the poster child for it's never too late," said Krueger.
After more than 20 full-length novels published since, Krueger currently makes his living as a full-time author living in St. Paul, Minnesota.
Since 1998, Krueger has written at least one book per year in his popular mystery series set in the north woods of Minnesota with protagonist Cork O'Connor, the former sheriff of Tamarack County and a man of mixed heritage—part Irish and part Ojibwe.
2019 NYT Bestseller
"This Tender Land" is the third stand alone novel by Krueger and one he claims is his best book yet. "Ordinary Grace," his stand-alone novel published in 2013, received the Edgar Award, given by the Mystery Writers of America in recognition for the best novel published in that year.
"I thought when I wrote 'Ordinary Grace', it would be the best book I have ever written. I think "This Tender Land" is better, and I love it just as much, if not more."
Set in 1932, the novel is a picaresque tale of Odie, his brother and two other youngsters, who make their way from Minnesota to St. Louis along the Mississippi River. En route, Odie and his companions find crushing Depression poverty, casual cruelty, violence, the supernatural, even anti-Semitism while meeting a myriad of colorful characters, some who might seem reminiscent of those Homer encountered on his own Odyssey.
"It's just a good story," Krueger said of "This Tender Land." "It's a very old-fashioned form of story telling."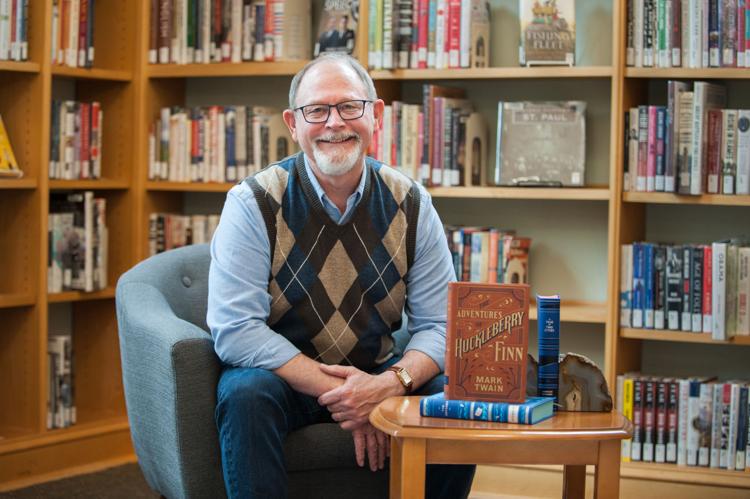 Kruger said he had always wanted to write an updated version of "Huckleberry Finn."
"That was a story that just lodged in my heart and in all of my thinking for a very long time," said Krueger.
Overcoming pressure
Krueger's latest novel is not the first attempt at a companion novel to his 2013 award-winning "Ordinary Grace".
"There were enormous expectations," said Krueger of the follow-up to "Ordinary Grace."
He said he spent nearly 3 years in a "long, rather dark period" trying to write the companion novel, but in the end, it simply did not meet Krueger's own expectations. He asked his publishers not to print it.
"It wasn't a story good enough to satisfy me," said Krueger. "I knew if it wasn't a story good enough to satisfy me, it wouldn't satisfy my readers."
Krueger said once the book was pulled, "all the expectations were lifted and I felt free again," and he started on a "completely different kind of story, one deeply personal."
"I tried not to think of what audience to write for. I just wanted to write the kind of story that would appeal to me. And I ended up with this novel that I am just so, so in love with."
Up next for Krueger
Despite a grueling 3-month book tour to promote "This Tender Land," Krueger said he tries to keep to his very disciplined writing schedule. Up at 6 a.m. every day, no matter where he wakes up, Krueger said he goes somewhere to sit down, have coffee and write for at least 2 hours. When Krueger is not on tour, he said he typically goes back to the coffee shop in the afternoon and writes for an additional 2 hours.
Krueger said he is currently working on another Cork O'Connor book, "Lightning Strike," which is a prequel to the others and tells of Cork's boyhood and the people who shaped him into the man he became.
He has two more O'Connor books contracted, but he does not see any end to the Cork O'Connor series at this point.
He also plans on writing another separate novel.
For more information on William Kent Krueger, visit williamkentkrueger.com.