Two major Duluth music festivals will see a familiar face in their lineups this summer. Rice Lake native, Aly Aleigha, or Aly Schissel as some know her, has carved out a musical career that has seen some major momentum in the last year—momentum that is culminating this weekend in Duluth.
Rising indie Americana artist Aly Aleigha and her band will be opening up for some of the biggest names in Christian music at the City on the Hill Music Festival at the Bayfront Festival Park. Headliners include Newsboys on Friday night and MercyMe on Saturday night. The Aly Aleigha band plays at 6 p.m. Friday, August 4.
"I'm really blown away by it," said Aleigha. "I listened to these bands in high school so it's incredible that I'm sharing a stage now with them. I'm incredibly grateful for the opportunity," said Aleigha.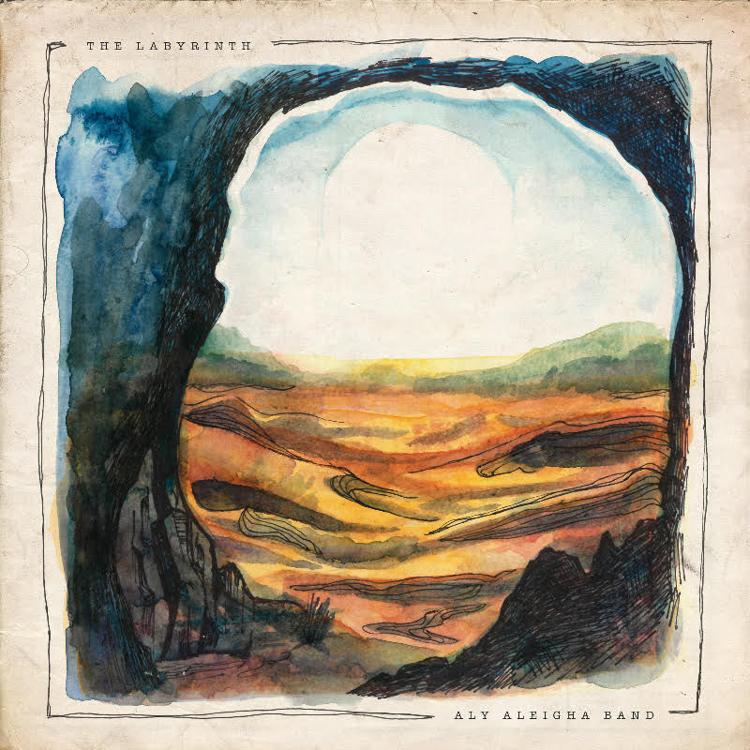 In September 2016, the group recorded a full-length album at the Library Recording Studio in Minneapolis and released "The Labyrinth," just before traveling to Paoli, Pennsylvania to play for over 3,000 people at the Abbey Faith and Music Festival. There they received the 2016 Emerging Artist Award sponsored by Relevant Radio.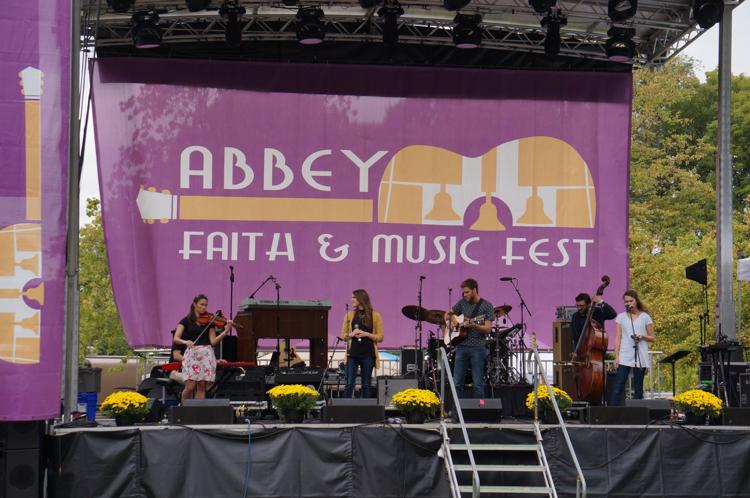 Aleigha is quick to deflect the accolades though, making sure credit goes where her inspiration lies—her faith in God. And she is quick to add that she wants her music to be accessible to people from all walks of faith and life.
"I don't want to be known necessarily as a Christian artist," said Aleigha. "I want people of all religious backgrounds to be able to relate to the music."
Going directly from the Franciscan University graduation stage to studio, Aleigha's debut EP "Jealous Love" was recorded immediately after graduating in 2015 with a double major in theology and catechetics.
"It was crazy," she said. "After walking across the stage on graduation day, I literally took my cap and gown and booked it over to the recording studio to finish up the EP."
From there, the artist relocated to Duluth where she secured the rest of her bandmates who participated on the album, Peter Brown on piano, Justin Kostecka, lead guitar and vocals, Ericka McGovern, violin, Ben Ophoven-Baldwin, drums and Matt Tessier upright bass. In addition to vocals, Aleigha plays guitar and banjo and admittedly is dabbling in mandolin.  
Aleigha included some special guests on the record. Her little sister, Stephanie Schissel, harmonized on a number of tracks for which she was grateful.
"Her voice is angelic," Aleigha said with a smile.
Since the album's release, the band has a couple new faces in another Rice Lake native, drummer Sam Heer and new bassist Brian Wells who will be performing with Aleigha on Friday and again in Duluth on Sept. 17 at the Built Upon A Rock Music Festival.
Inspirations for the band's sound include groups like The Head and The Heart, The Oh Hello's, Josh Garrels, The Lumineers, and We the Wild.
Rock star dreams, humble heart
Growing up in Rice Lake, Aleigha is grateful for the community that helped shape and support her journey into deepening her faith through music, school and church.
"Of course your hometown definitely impacts you, how you grow and develop in your life, said Aleigha. "Growing up in a small town like this where people are friendly and know each other, I think that definitely impacted me and how I live. [Since recording], I've played at St. Joe's quite a bit and it's still an honor."
"I was always drawn to music from a young age, but I kind of just thought everyone was," said the musician. So I didn't really think much of it. I had dreams to be a rock star as a really young person. But then again I thought, that's everyone's dream, it's not realistic."
"And as I grew up, I didn't sing in front of people, I didn't play any instruments. I dabbled here and there. I picked up guitar in high school and self-taught for awhile, then took lessons here and there, but mostly self-taught. Again, didn't really do much with my music. Later on in high school, I started playing for church events, because in my mind, it's easier to give God the glory than if I felt I was getting a lot of attention."
Aleigha has come a long way from the tentative coffee shop jam sessions while at Franciscan University, but she admits she still gets nervous, sometimes just as nervous as those first days.
She said, "someone famous once said, basically that if they ever stop getting nervous, they're going to stop playing music because it means that they don't care anymore. So I like that. It inspires me through my nerves," said the songwriter.
Life Abundant
Aleigha attributes a major blossoming in her songwriting to her first pilgrimage to the Holy Land, where the scriptures and her sense of mission came alive in 2012.
"Though I did a lot of songwriting before that, I wouldn't look back and say that the songs that I wrote before the pilgrimage were any good, really. But then after the pilgrimage, my songwriting took off and I really think that the Lord blessed it through that as well as my studies at Franciscan," said Aleigha.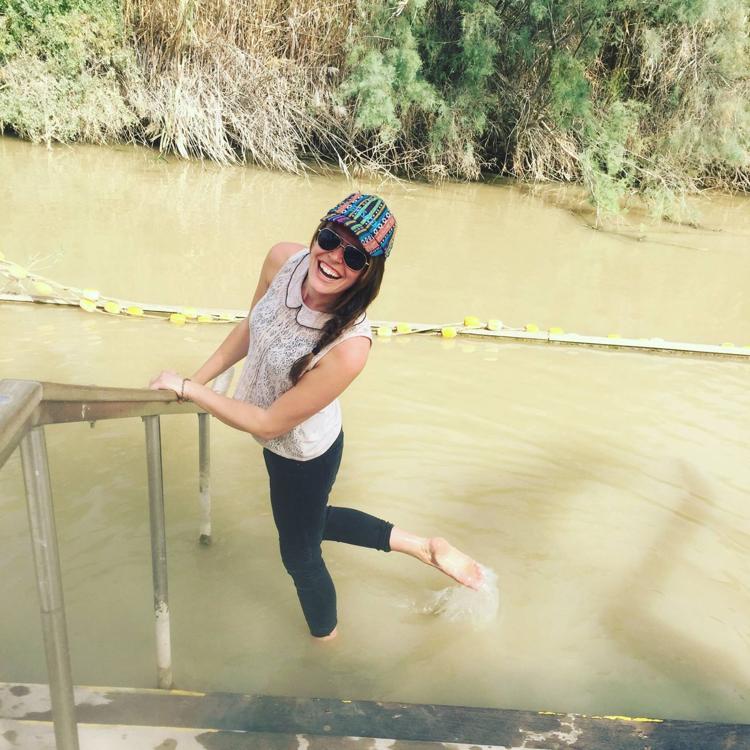 Validating Aleigha's ministry further, an announcement was made last month that she was named as the official cantor on a pilgrimage slated for May 2018 to the Holy Land led by Jeff Cavins with Rev. Mike Schmitz. The cantor is an appointed one who sings solo verses or passages to which the group responds.
In a way, Aleigha's inspirational journey has already come full circle in a short period of time. Paying it forward, the artist is giving away a free trip to Israel on the pilgrimage scheduled in May 2018. For details visit www.aly-aleigha.com/win-israel.
Ultimately, Aleigha's hope is that her songs resonate with everyone at a very human level, as we all move through tragedy and triumphs. She believes that these musical endeavors really aren't of her own accord, but of a divine interlude. And through that she hopes that serves as inspiration for others.  
"The music I write of course means something to me," she said. "It's a vulnerable thing to put out there. But my hope is that it really does connect with people's hearts and they can relate to it."
For future concert dates and music samples, visit www.aly-aleigha.com.