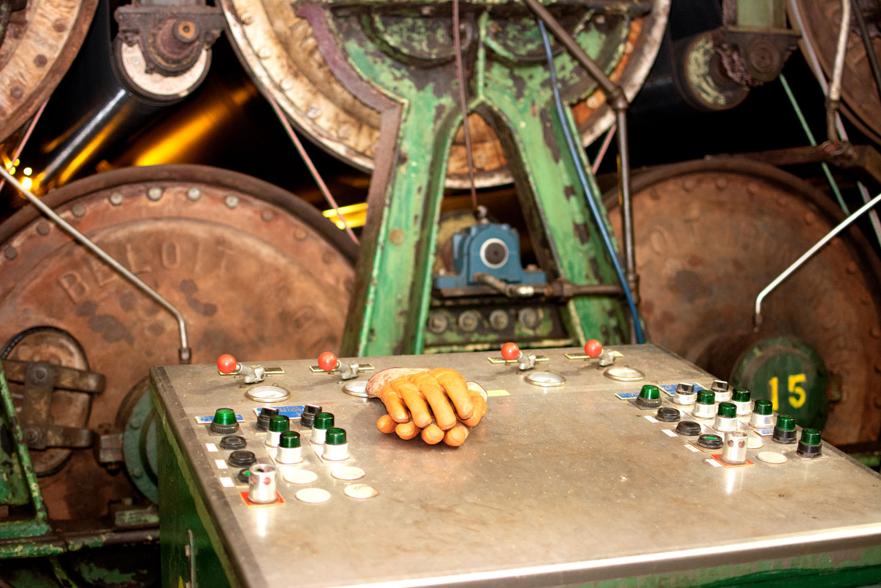 Park Falls Common Council members unanimously approved a $1 million bridge loan to Park Falls Development LLC to help restart operations at the paper mill during a special meeting at the public library on May 21.
The loan is crucial to allow the new ownership group to secure long-term financing over the next six months, retain 10 full-time employees, and create at least 100 additional full-time positions over two years, according to a summary document, which also said the mill will be converted from producing printing and writing paper to manufacture packaging materials and selling byproducts of the sulfite pulp production process.
By sanctioning the deal, city leaders also secured a water-usage agreement that will cover a 25-50% budget shortfall for the next three years. The mill agreed to pay for nine million, 54 million, and 100 million gallons of water, whether or not it uses those amounts. The water agreement will help make up for the city's overbuilt water infrastructure, which drilled two new wells in 2007 assuming the mill would use close to 100 million gallons of water each year. The agreement also stays with the mill regardless of the owner or ownership group.
Mayor Michael Bablick said the agreement was key because over the last two years the city has had to pull about $250,000 out of its general fund to keep the water utility solvent, and that the utility would be in the red about a million dollars within four years without a fix.
The bridge loan for restarting the mill will be collateralized by a personal guarantee from the mill's principle owner Yong Liu, president of Faith Group Company, Inc., a plastics, metals, and mining commodity trading company based in New Jersey and an affiliate of Niagara Worldwide, the company that purchased the mill from a receivership auction for $2.2 million in November 2019.
Total startup costs are projected to be approximately $7 million, and Liu is also contributing at least $1 million in personal loans to start-up the mill until a guarantee with the U.S. Department of Agriculture can be negotiated to round out permanent financing of $3 million, according to a project analysis supplied to the city by the Northwest Regional Planning Commission. The ownership group has promised more equity injections if needed.
"The new ownership group has deemed the mill a hot restart and is investing millions of dollars into critical repairs and startup activity to retool and meet the rising market demand for packaging material," the analysis reads in part.
According to that analysis, the Park Falls mill is one of the few remaining sulfite pulp producers remaining in North America, making it a competitive producer of lignosulfites or lignin and xylitol, natural byproducts of sulfite pulp production. The market for these byproducts is considered bullish due to stable demand and limited supply. Revenues from these products alone are expected to almost fully subsidize the operation of the mill.
Newly formed operations and consulting teams have been put in place to restart the plant, including property manager Nick Ghere who commented by phone during the public hearing portion of the meeting.
"Our plan always has been to restart the mill and we've been working diligently to formulate a plan to operate this mill responsibly," said Ghere. "I am happy to say that we have finalized our startup plan. I anticipate a startup date sometime between mid-June and early July."
Also appearing by phone were Paul Parish, CFO and operations manager Doug Osterberg, who was a key player in converting the former Appleton Coated paper mill from printing paper to brown packaging paper and helping to restart the mill as Midwest Paper Group after a similar receivership process in 2017.
The new team has identified uses for all three paper lines to be fully operational within 18 months of startup. Products being considered include containerboard, food packaging, technical grade, packaging material, and lamination in addition to dry pulp, recycling, and de-inking.
The Park Falls mill's largest and newest paper machine, the No. 3 machine, has been dormant since January 2018, while the No. 1 machine has been shut down since June 2019. The No. 2 machine and the pulp mill have been idle since the end of October 2019.
Ghere said the new mill management team was grateful for the continued support of the mayor, city council, and community.
"We're all in this together and we certainly could not do this without all of your support. We are excited for the future and we look forward to revitalizing the mill, getting people back to work, and being part of this community," he said.