Most of us are thrilled when we see an American bald eagle flying overhead or perched on a big white pine overlooking a lake or river. In fact, it is becoming more and more common to see bald eagles, our National bird. This isn't by accident but is the result of a lot of hard work by Wisconsin Department of Natural Resources (WI DNR) scientists, the Audubon Society, citizen scientists, and many others too numerous to list here. The bottom line, it has been a team effort to bring the bald eagle back to Wisconsin from the brink of extinction.
Once endangered, bald eagles have made a remarkable comeback in Wisconsin. DNR aerial surveys have shown numbers soaring from 108 occupied nests in the early 1970s to a record 1,695 in 2019, expanding to 71 of Wisconsin's 72 counties.
The recovery of the bald eagle was made possible by the national ban on the pesticide DDT which caused thinning eggshells leading to nest failures, added protections under federal and state endangered species laws, river cleanups, public donations and monitoring by the DNR's Natural Heritage Conservation program and partners. Wisconsin's bald eagle license plate also celebrates this success and raises money to help drive the next conservation success. And, here is more encouraging news about the recovery of the bald eagle as outlined in the following WI DNR news release that I would like to share with you.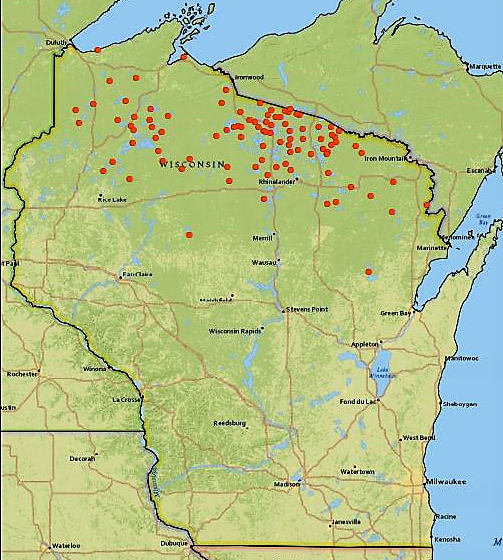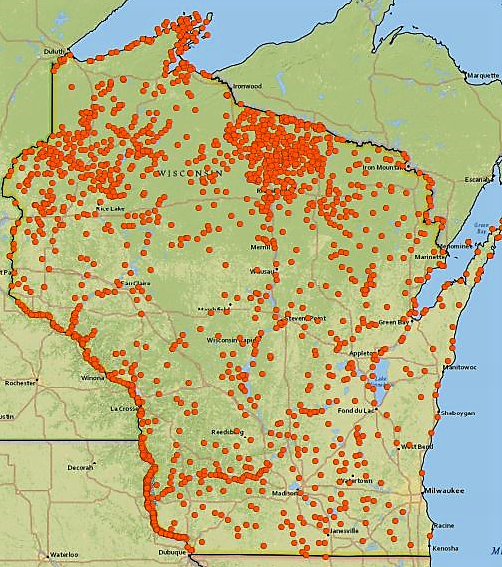 Eagled-eyed Wisconsinites reported dozens of new bald eagle nests in 2020, while volunteers from Madison Audubon Society monitored known nests from the ground in nine southern counties. These collective volunteer efforts greatly helped the WI DNR bald eagle monitoring and protection efforts in 2020 and are expected to do so again as bald eagles soon begin nesting again.
Several of the new reports came from landowners or outdoor enthusiasts who discovered nests. Others came from some of the 2,000 volunteers who helped the DNR and partners complete data collection in 2019 for the Wisconsin Breeding Bird Atlas II (https://dnr.wisconsin.gov/topic/EndangeredResources/BirdAtlas.html), a five-year statewide effort to document the abundance and location of Wisconsin's nesting birds.
Documenting and surveying known bald eagle nest locations is important to track population trends. This allows DNR staff to provide current information to landowners and forest managers on nest locations so they can avoid disturbing the birds during breeding season. This year, nearly 200 Bald Eagle Nest Watch volunteers will monitor more than 60 nests in 14 Wisconsin counties, enabling the DNR to focus survey efforts along riverways and public lands, where nests can be harder to see from the ground.
The public is encouraged to report nests that are in remote areas and appear to be new. People can report suspected new nests to the DNR through their eagle watching web page (https://dnr.wisconsin.gov/topic/WildlifeHabitat/baldeagle.html). "You can look at the size of the nest to see if it's a new pair," according to Rich Steffen, WI DNR Conservation Biologist. "They add to the nest every year, so newer nests are smaller nests."
If would like to monitor a bald eagle nest with your computer that already has one or more eggs in it, visit the Minnesota DNR EagleCam at: mndnr.gov/eaglecam