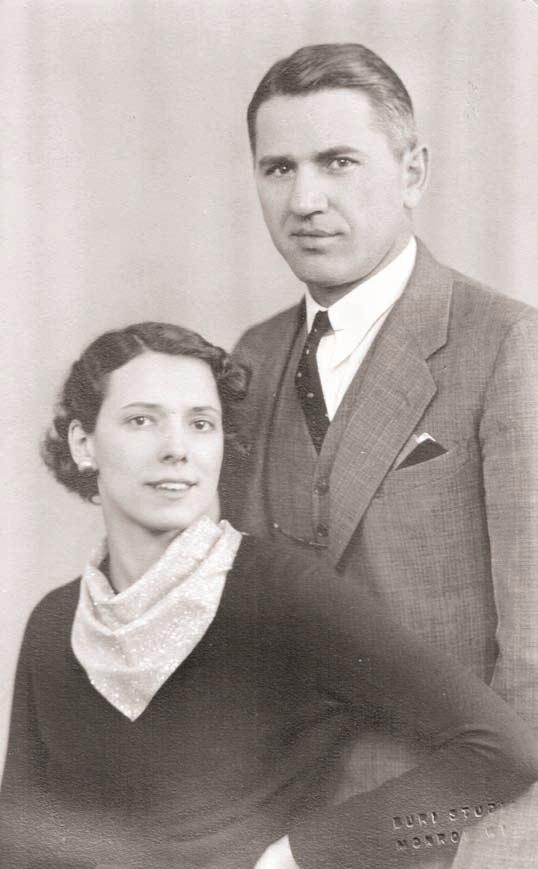 The Board of Directors of the Price County Historical Society finds it problematic that it is necessary to store maps, journals, diaries, photos, local and family histories, catalogues, and documents that pre-date the creation of Price County in three separate locations throughout the county. It has long been the board's dream to have a building that would provide not only adequate storage for all of the above-mentioned items, but a space for the necessary administrative duties of PCHS, as well as a spot for those doing personal research associated with county, local and family history to conduct that research. That dream is coming closer to fruition.
In February of 2020 Carol J. Koenig contacted the board with an idea: she would donate a substantial amount of funds for a research center to be overseen by the historical society's board with one request, that the facility be named for her father, the late Louis Aloysius Koenig.
Louis A. Koenig was born at the family's home in Fifield on April 4, 1899. He was a graduate of Fifield High School and a veteran of World War I. He attended Northwestern University School of Law and upon graduation, returned to Price County to open a law practice. He was the county's District Attorney for a total of 12 years.
Though Carol does not reside in the county she is a lifetime member of the historical society and feels close ties to the area because of her ancestry. The newly planned 26'x44' block and brick building is set to be erected just east of the Old Town Hall Museum in Fifield. It will bear the name Louis A. Koenig Research Center.
This is the most significant project the historical society's board has undertaken in many years and they are pleased to have the project, initially stalled due to the COVID-19 pandemic, once again moving forward. A building contractor has been acquired and plans set up.
"The original quoted price for materials has gone up," said PCHS Board President Etola Foytek via a telephone conversation. "But with grant applications and some fundraising we have no doubt we can raise enough funds to complete the project."
The initial fundraiser began in May, when letters were sent to historical society members and friends requesting a donation. According to the letter, any amount is appreciated but those who donate $150 or more will have a nameplate affixed to a wall in the new building. Other fundraising efforts are still in the planning stages. The PCHS Board believes that making a donation toward the building will give each donor a sense of pride and ownership of the facility. A facility that will not only house important documentation of county events and the families associated with them, but be fitted with necessary equipment for those wishing to do independent research in one locale. Donations can be sent by mail to: Price County Historical Society, P.O. Box 156, Fifield, WI 54524 or made through the historical society's website.
Groundbreaking is set to begin in fall of 2022 or spring 2023. Those wishing further information on the project or other aspects of PCHS can contact Foytek by phone at 715-339-2415, via email at efputter@pctcnet.net, visit the historical society's website at www.pricecountyhistoricalsociety.org or like and follow PCHS on Facebook.