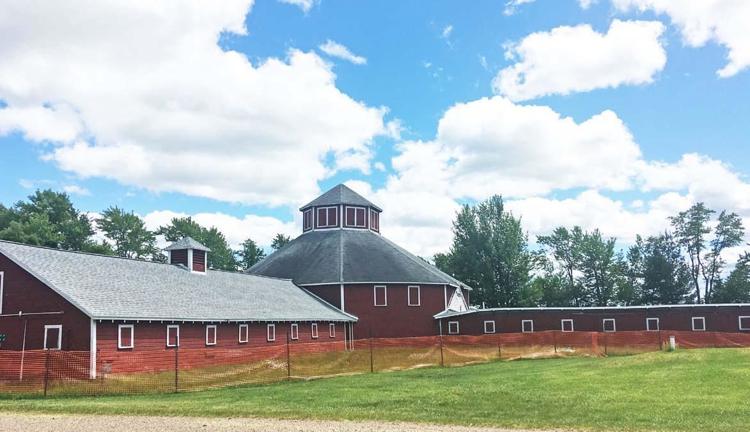 In a 7-3 vote on June 9, the Price County Fair Board determined the show will go on this year despite uncertainties surrounding the coronavirus pandemic.
Five out of eight neighboring counties have already canceled their 2020 county fairs, including Iron, Lincoln, Vilas, Oneida, and Taylor. Rusk and Sawyer counties have decided not to cancel their fairs, and Ashland County has yet to make a decision.
Local fair board members determined they would reach out to the county's public health officer Michelle Edwards to discuss possible steps that will need to be taken to go forward with holding the event.
Details are yet to be worked out, but preliminary discussions indicate fairgoers may need to have their temperature taken prior to entering the fairground, and masks may be either offered or required.
The bulk of the public attractions to the fair will be held on Friday, Aug. 21, and Saturday, Aug. 22, with carnival rides, live music, food, and other entertainment. The majority of the exhibit and animal judging will be taking place on Thursday, Aug. 20, and animals and exhibits will be allowed to go home Sunday morning.
Fair board member Michelle Drobnik voiced support for going ahead with the fair during the meeting, presenting her fellow board members with a variety of adaptations that could be made in order to accommodate for an unusual year. These would include limiting the number of days the carnival is at the fair, condensing judging to one day, and utilizing other building space in order to make up for the loss of two fair buildings that have been deemed unsafe for public access this year.
Fair board president Peter Dahlie provided the dissenting argument, saying, "I feel strongly we should cancel this year's fair. I think the responsible thing to do is to try to limit large social gatherings to decrease the rate of infection until we have more ability either in immunization or treatments [for COVID-19]."
Financial risk to the future of the fair was another point Dahlie raised, saying that there is uncertainty whether enough people will attend the fair this year to make it economically viable and lack of access to the livestock barn will limit the amount of revenue the fair is able to bring in by offering winter storage space.
"I think it would be irresponsible to try to encourage people to gather in groups of 1,000 or more, and I think it's a real financial risk to the fair because our revenue is very speculative," said Dahlie. "If we don't get 4,000-6,000 people, we're not going to be able to cover our expenses. Because of COVID-19, there are people who are not going to come, who are not going to volunteer, who are not going to work at the fair. I think the safest thing to do is cancel this fair and plan for next year."
Fair board member Wyatt Lebal gave voice for those in favor of going forward with this year's event, saying he believed there were ways to make it viable.
"We've hit an obstacle, but I think ... we've seen that there are alternatives to make it work as far as shrinking it down and cutting costs," Lebal said. "Sure, some people aren't going to come and we're going to lose revenue but we're going to reduce the expenses as well.
"If we cancel this year, it will show that us as board members just called it quits — we didn't look for alternatives to give the public an event. I don't think that's fair to a lot of people, because the people that are willing to come to this fair are still going to go to Pick 'n' Save, A&W, and out on the lake, and they're going to come into contact with the same people that they're going to come in contact with here. We could take some precautions ... but I feel like there are probably going to be quite a few people who are willing to come here knowing the risks of getting sick because it's not something we can hide from."
One board member abstained from the vote, and another board member was absent from the meeting. The fair board is composed of citizen members from north, central, and southern parts of the county with up to three at-large positions.
Some buildings currently unusable
In addition to the complications presented by holding a fair in the midst of a pandemic, the fair board is challenged further by the unavailability of two buildings. After a wing of the livestock barn collapsed early this spring, the building has been declared unsafe for public access. The Open Class building has also been closed off to the public due to structural concerns.
While planning is yet underway, it appears some livestock will be brought to the fairgrounds for one day only, being sent home at
The fair may also utilize other building spaces for exhibiting items brought to the fair that would normally be showcased in the Open
The fair board will next reconvene at 5 p.m. on Thursday, June 18, to discuss further planning.