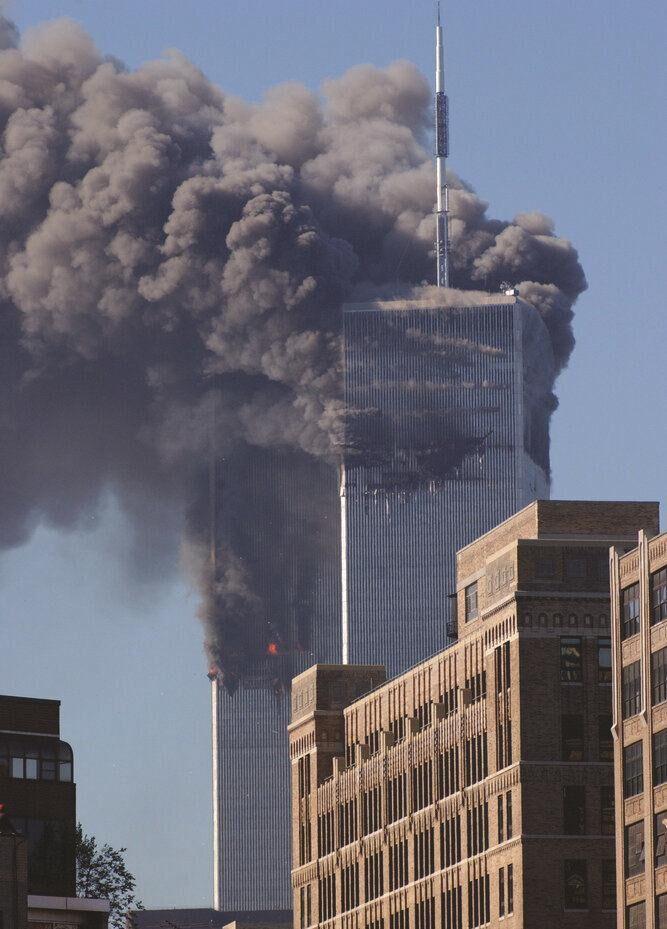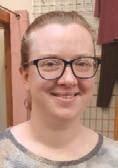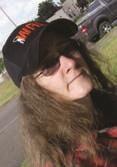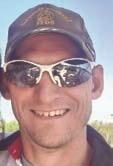 Saturday, Sept. 11, marks 20 years since terrorists hijacked U.S. airplanes and used them to destroy the World Trade Center in New York and attack the Pentagon in Washington, D.C., ending thousands of lives.
The attacks galvanized the nation; young people today grew up in a world far different than that of their elders — a world in which streets in big cities are patrolled by cops with automatic weapons, passengers practically have to disrobe to get through airport security, and people are reminded in public places to report suspicious packages or people.
Terrorism, in short, is a constant threat.
Price County residents recalled that terrible day for the Review, and reflected on what it has meant in their lives:
Olivia Sylvester
Olivia Sylvester was in first grade when the 9-11 attacks happened. She remembers her teachers bringing in a television on a push cart and her class spending the whole morning watching the news unfold.
"I remember all the teachers just acting different," she said. "It was scary seeing the adults reacting. First graders don't really know what's going on."
Beckie Gaskill
"I was working as a restaurant manager and the owner of the restaurant had just called to say he ran into some financial issues and would not be sending our paychecks until the next week. Of course, we were all furious and ready to lock the doors if he was not going to pay us.
"It was about that time we started to hear about planes being hijacked and the Twin Towers being targeted ... I told the staff (and I will remember this for a long time), 'Guys, if this keeps up, we might not have a use for our paychecks.' There was so much uncertainty about what it all meant. We had no idea what the extent of the attack would be. As the customers, too, started to see the news, we felt more like family than a restaurant staff and its patrons. Sure, we had made friendships with our regular customers, but things seemed to just stop for a bit. The staff grabbed a coffee or soda and sat with some of their favorite customers to try to make sense of it all. Eventually, we knew we had to get back to work. We knew the restaurant was going to be one of the places people gathered to try to make sense of everything."
Jerry Meyer
Jerry Meyer was working at his construction job on a home when the first plane hit the towers. He said at first, the rumor was a pilot was under the influence of alcohol and it was an accident. When the second plane hit, his crew went completely quiet, knowing it was a terrorist attack.
"It was almost like Black Tuesday," he said. "We were totally devastated."
Meyer can't believe that to this day, people are still affected by the fallout at Ground Zero where the towers stood, from all the dust from the rubble, getting sick.
Meyer later turned to Christianity and relies upon his faith to see him through.
"I wasn't a believer," he said. "I am now."
Annie Knudson
"I had just arrived in Birmingham, Ala., the evening of Sept. 10 for a three-day work conference," Knudson said. "On the 11th, we were excitedly anticipating our learning, gathered with new coworkers in a hotel room some number of floors up, specifically set aside for businesspeople to consume a continental breakfast. There was a TV on in the background as we awkwardly engaged in conversation to better know one another. Then suddenly the news report came on of the first plane having flown into the first of the towers. I can't remember who directed our attention to it, but I remember we were all shocked and sad, at the time thinking something odd had happened to that plane only and that it was a terrible tragedy but nothing more. Then we watched live as the second plane flew into the second tower. I can't really describe the feeling.
"I remember there was a pilot and flight crew seated at the table next to us, presumably about to be on their way back to the airport after a rest for the night. The room was mostly silent with shock, but then one in that party said something about getting home and I know I wondered the same.
"We left and went to the conference, where a television had been placed in one of the lobby areas so conference-goers could check in on the updated events. I had a cell phone at the time, but it didn't have the functionality they do now. That television was the one thing to give updates. Throughout the day we'd come back there between workshops and watch for any glimmer of understanding, while the video kept replaying the horrific scene of the morning.
"Many people there had close friends in New York, or had come from there for this event. There was so much concern and worry in that space as everyone tried to trudge on with what was expected of them that day. I know I called my parents that night, and a few close friends.
My friends told me they were headed to church to mourn and to pray. I journaled.
"A nervous flight a few days later did take place but it was clear how quickly and permanently so many things had changed."
Troy Lundberg
Troy Lundberg was at college at Ferris State University when the attacks happened. He said he turned on his "oldschool" TV/VCR combination when he woke up that morning and immediately saw the news on the first plane crash.
"I didn't know what the heck was going on," he said.
Then the second plane crashed, and he was stunned.
Karen Dums
"My hubby and I were in the middle of an Alaskan vacation when 9/11 hit. It was crazy. We had been camping for two weeks in the interior and came to Anchorage on Sept. 11 to fly from Anchorage to Juneau. That didn't happen, of course. It was a long journey home."