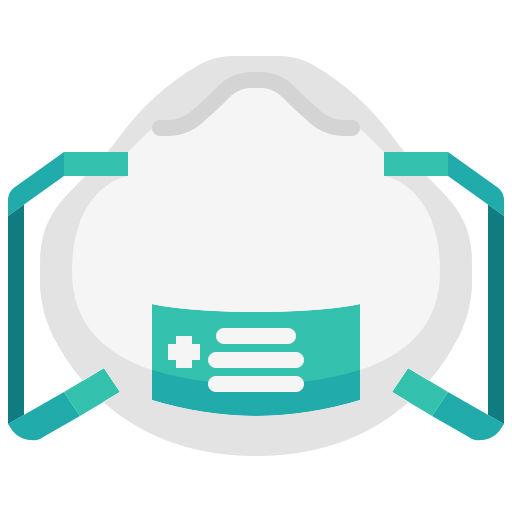 The Price County Health Department is asking local businesses or organizations to donate any extra personal protective equipment they have to help emergency workers combat the coronavirus pandemic.
"Some of our local providers are getting short," said Price County Health Officer Michelle Edwards on Friday. "We're looking to businesses that aren't using that equipment now because they aren't working, maybe they have stuff they could donate."
Items currently in need include surgical gowns, surgical masks, and N-95 particulate respirators, according to Edwards.
"Those are the three main items, but if they have anything else they should just call and ask."
Edwards directed any potential donors to call Susie Daniels at the main public health line: 715-339-3054. She said local donations would get into the hands of local nursing homes, EMS, or health care workers faster than if those institutions had to put a request in with the state.
As of Friday, there were no confirmed cases of COVID-19 in Price County, according to the health department. Nineteen local tests returned negative results and another five tests were pending. Two of three county residents under 14-day home quarantine orders were also released without concerns after showing no symptoms.
But despite the lack of a local outbreak yet, supplies for health care workers are running short.
In an effort to alleviate some of the national shortage of surgical masks, Flambeau Hospital said Monday it would begin accepting homemade face masks.
"Sewn masks will help alleviate the shortage and will be distributed to patients to help provide a protective barrier so that medical-grade N095 masks may be conserved for our healthcare providers," the hospital shared on it's Facebook page.
Included with the post was a graphic including instructions on how to make masks.
The hospital said donations would be accepted from 10-11 a.m. Monday through Friday at the loading dock in the back of the facility. For those unable to hand-deliver, masks may be mailed to Flambeau Hospital, 98 Sherry Ave. or PO Box 310, Park Falls, WI, 54552, according to the post.
Gov. Tony Evers on Thursday launched a statewide initiative to collect personal protective equipment such as gowns, gloves and masks, to those working on the frontlines of the response to the COVID-19 pandemic.
Those donations will go to the state and then be disseminated down to counties based on requests through the State Emergency Operations Center. The state donation site is at https://covid19supplies.wi.gov/Donations.
"Wisconsin, like many other states, has a shortage of personal protective equipment due to the COVID-19 pandemic," said DHS Secretary-designee Andrea Palm in a press release. "We are doing everything we can to get more protective equipment so our health care workers, first responders on the frontlines can protect themselves from COVID-19, and in turn, help keep all Wisconsinites safer."
If organizations or businesses have quantities of fewer than 50 of any of these items, they are encouraged to donate them to local health organizations instead of going through the state website.