Chequamegon School District facilities closed to students and the public after school Tuesday with all extracurricular activities hosted by the school canceled as well. Governor Tony Evers announced right around the end of the school day the closure would last indefinitely as the state works to curb the spread of the new coronavirus.
Teachers prepared a variety of plans for getting educational materials to their students, and at the end of the school day on Tuesday, students were sent home with educational packets, computers, or tablets, depending on their grade level.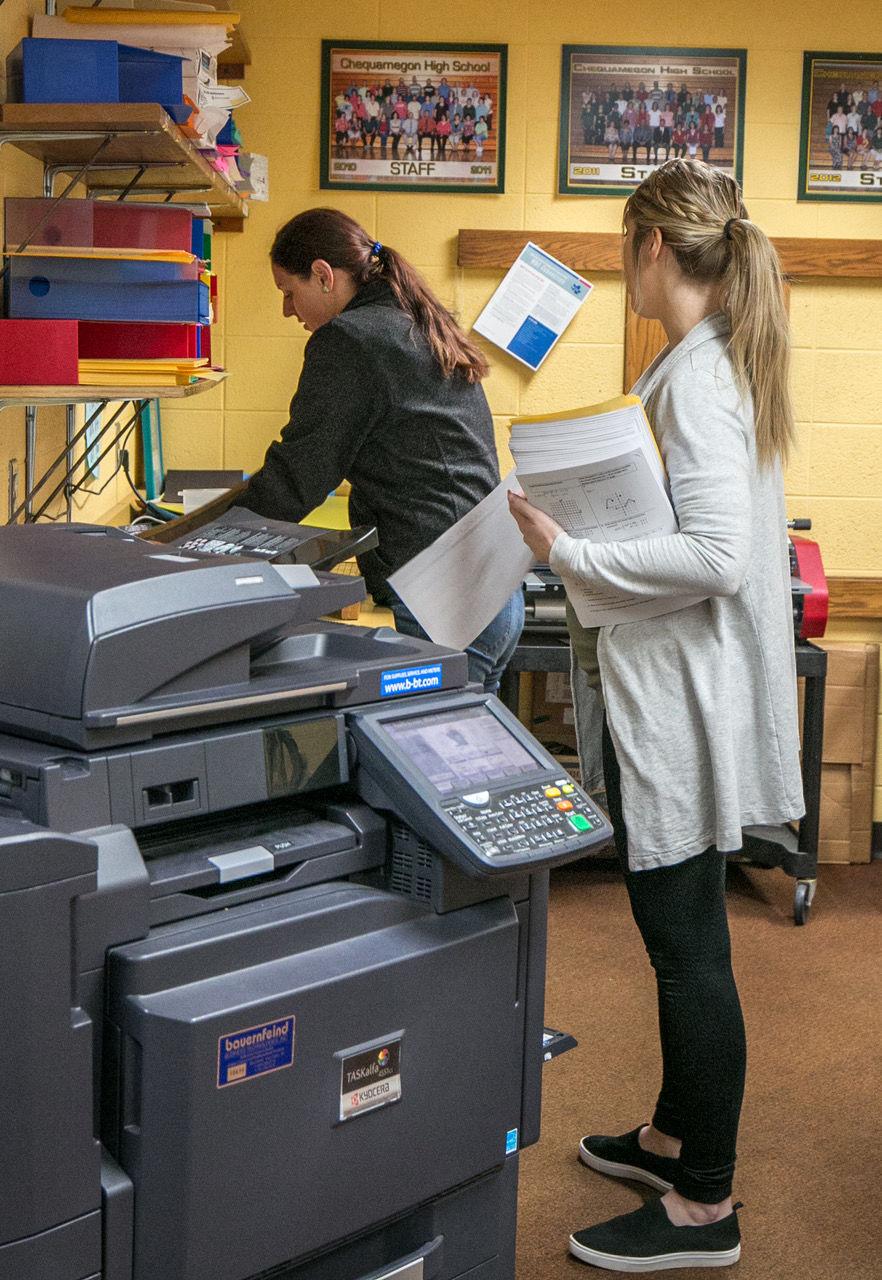 Elementary students from 4K through fifth grade received packets for their various classes, with the older kids using a combination of Google classroom and printed materials. Emphasis will be on a combination of school work and relaxation, balancing the need for continued studies and stress relief. The encore classes, such as art, music, physical education and Makerspace are providing materials to add some variety to the learning that is expected. The art department is sending home age-appropriate packets of ideas or actual assignments. The fourth and fifth grade are going to be doing a comic style strip showing what their life has been like under these unusual circumstances. The choir teacher at the elementary level will have music available online and on paper for the kids to practice with help from caregivers so they will be ready for the spring concert.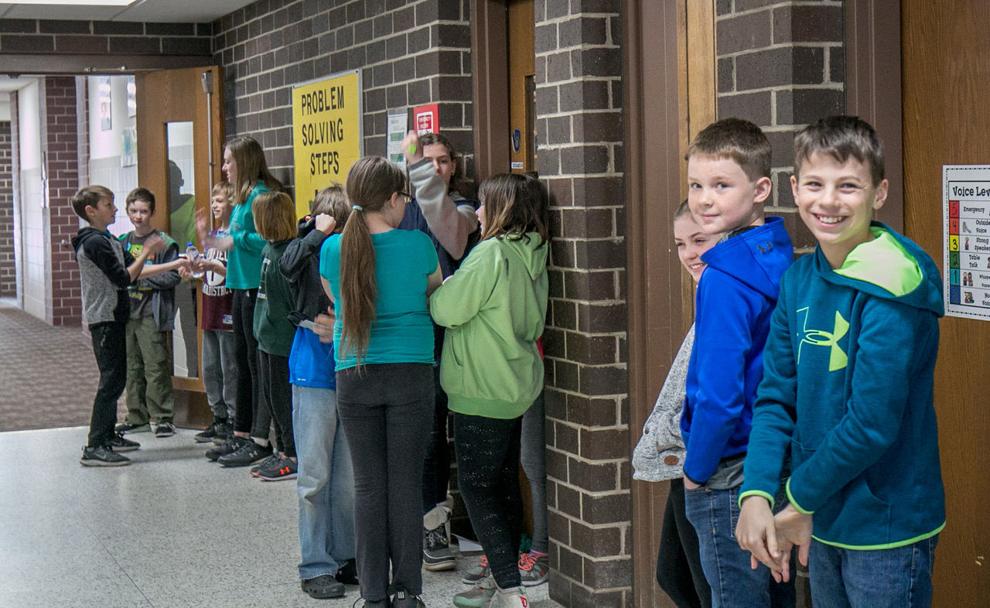 The elementary expectation is that learning will continue and this will alleviate boredom from having to stay home or limit outside interactions. The elementary library checked out six books per student to keep them reading. Art and Makerspace are providing opportunities to create using things they can find at home. There may be some online learning opportunities for the fourth and fifth grades, but much of the elementary learning will be hands-on.
Grades six through 12 took home chromebooks and/or packets and projects, depending on whether they have access to internet service. Older students will use a combination of printed paper assignments and Google classroom online, both of which the students are familiar with.
Teachers will be expecting frequent interactions and communications with their students. Some classes such as charter and math are used to having their learning via devices, so they are refining expectations for lack of face-to-face time, while using their students' skills of independent work to their best advantage.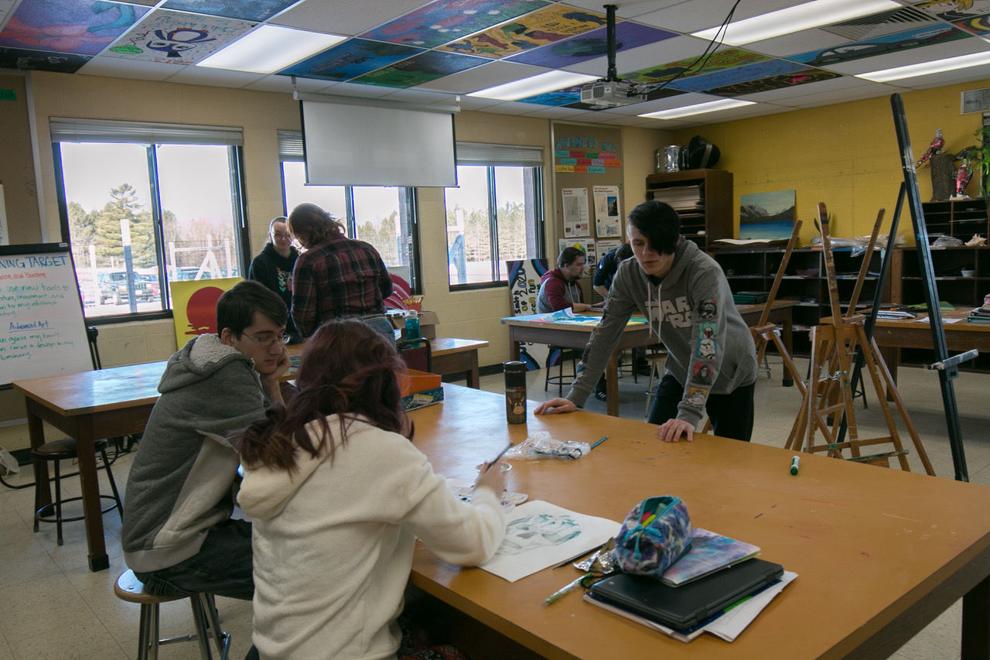 The high school staff wants parents and the students to know that they may reach out to the teachers or the guidance services available. If they need extra help or they find their stress level is rising, an email or phone call to the appropriate department is available for them. They want students to be occupied, but not anxious about the situation. While learning is expected, they also do not wish to have students working constantly.
Students can expect to have contact with their teacher regularly, with feedback coming daily. The administration wants everyone to know that this is a new, unique situation — things will not be perfect and changes will be made as everyone adjusts to the new, temporary normal.
The ninth grade english classes will be journaling daily about their life for at least 10 days, then using photos for support will be writing a newspaper-style article about life during social distancing and how the pandemic has affected their life.
Nontraditional classes such as art, music, PhyEd will have expectations as well that will involve things such as journaling, daily practice at home, recording of music practices. The art department is sending home packs of art supplies as well as art prompts, and later on more assignments in google classroom.
Breakfasts and lunches will be delivered to any families that request the service from the school, beginning on Wednesday.