Local officials are bracing for thousands of members of a national peace group that are descending upon the area for their annual gathering.
The Rainbow Family Gathering could draw as many as 10,000 to the national forest south of Iron River. The formal gathering will take place July 1-7, but members of the group already are arriving and preparing camping areas and other facilities for the group.
The Rainbow Family seems to spark controversy wherever it chooses to hold its annual meeting, invariably in a public forest that allows members to live remotely and freely.
Some gatherings have been marked by conflicts with local police and U.S. Forest Service employees, according to news accounts; it is difficult to determine the source of the conflicts because the Rainbow Family has no organization, no leaders and no spokespeople.
Local police agencies have posted notices about the coming gathering, with some warning of widespread drug use and crime likely to accompany the event. The U.S. Forest Service this week began sending out daily updates on the gathering, and the town of Iron River is hosting a public meeting Thursday at 7 p.m. to discuss the event near Canthook Lake near Delta, south of Iron River.
Rob Savoye of Colorado has attended Rainbow Family gatherings since 1980 and maintains a website documenting the history of the movement.
Savoye said most Rainbows, as they are known, will camp for three to five days at the annual gatherings. Once the location is chosen and announced, Rainbows arrive early to prepare a water filtration system, latrines and trails for the between 3,000 and 4,000 Rainbows that Savoye estimates will attend.
A group of Rainbows also typically stays after the gathering to clean up, Savoye said. The goal of the Rainbows is to have "minimal impact" on the land during their stay. Some years, gatherers have picked up litter that was already present or worked with forest service biologists and rangers on land-restoration projects that were without funding.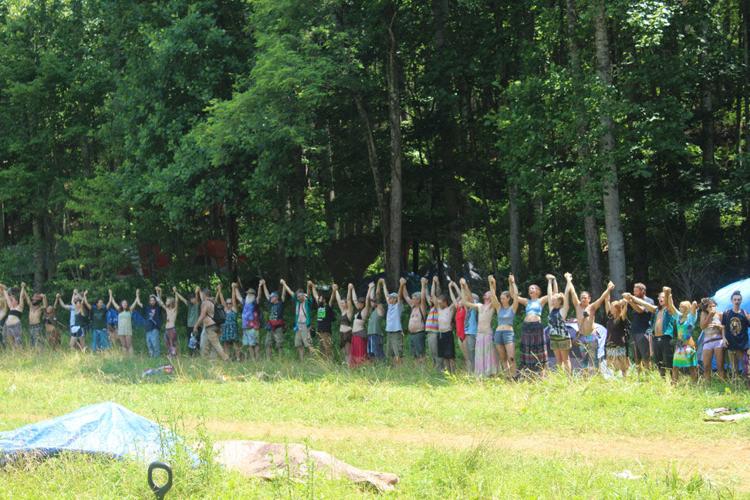 Savoye likened the gathering to a "counter culture county fair." Folks of all religions, regions and walks of life attend, including visitors from other countries. Some arrive with only a cup, bowl, and spoon.
Some also arrive with marijuana — accepted by most Rainbows — or harder drugs. Savoye said most Rainbows would prefer that hard drugs and criminals would stay away, but because there is no organization, leader or structure to a gathering, it's impossible to prohibit anyone.
Savoye said that the gatherings began with Vietnam veterans who aimed to spread the message of peace to different communities. Gatherers participate in activities like yoga, tai chi and music as they camp.
Karin Zirk, another Rainbow who has attended gatherings for 30 years, said northern Wisconsin was chosen for this year's meeting by a council in June, which considered available water, parking, endangered species and archeological concerns of the area.
People attend the gatherings for many reasons. Some come to meet new people and enjoy music and food. Others come to serve: Kitchens are set up and people cook for the community of Rainbows. Savoye, an EMT by trade, contributes his medical knowledge when needed. Many come to form new relationships or escape from city life.
On July 4, Rainbows gather to celebrate the holiday in their own way. Savoye said the day consists of silence and a prayer for peace as well as chanting and cheering in celebration. The best meals are served to celebrate "interdependence day," as the Rainbows call it.
Over the past 48 years, some gatherings have drawn as many as 30,000 people, but in recent years most only attract 3,000 or 4,000, Savoye said.
In 2000, Montana Gov. Marc Racicot declared a state of emergency before the Rainbow gathering there even began, fearing destruction of the national forest and "life-threatening situations and imminent threats to the public health and safety," according to the Missoulian newspaper.
Dennis Havig, the Forest Service district ranger from the town of Wisdom near where the gathering was held, later told a Montana newspaper that Racicot's fears were unfounded.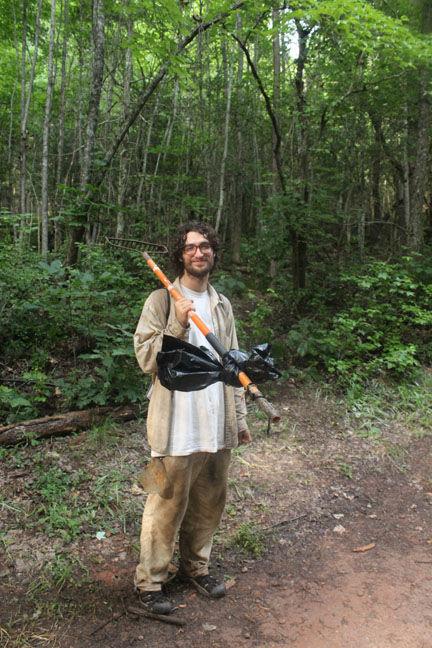 "There were 23,000 people here and you can find virtually no trash. There's an aspect of diminished vegetation, but you'd have to look hard to see the damage. The untrained eye isn't going to see it."
That's not to say the Rainbows are entirely without impact. Over the years, festivals have been marked by sporadic violence and news outlets have documented cases of attendees leaving without paying medical bills or cleaning up after themselves.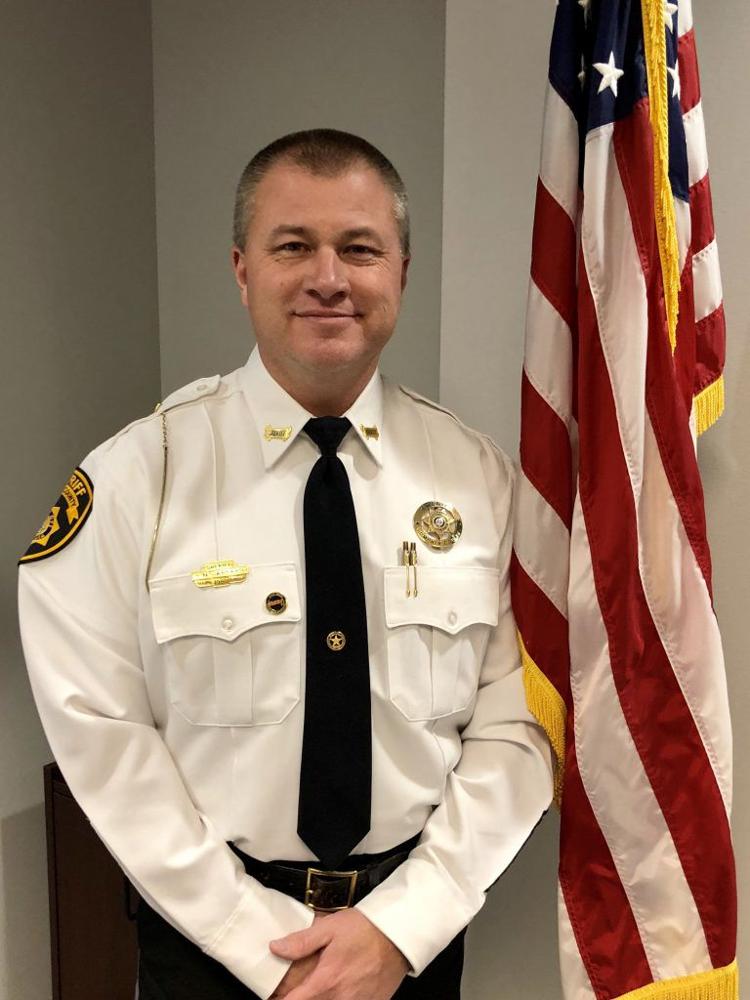 Lumpkin County Georgia Sheriff Stacy Jarrard said his county's 30,000 residents hosted the 2018 Rainbow gathering. The county in north-central Georgia encompasses part of the Chattahoochee National Park, which is where the Rainbows camped.
"We kept a close eye on it and kept it as peaceful as possible," Jarrard said in a phone interview. "There were some incidents — some drug arrests and other arrests, some assaults and things of that nature."
Jarrard estimated that 3,000 to 4,000 Rainbows attended last summer's gathering. He declined to speculate on whether he would expect more or less crime with any other group of 4,000 strangers visiting the area.
"You never know," he said. "Any time you get more people there's potential for things to take place. This group was welcome. We just concentrated on — we did not stereotype anyone or anything. We just dealt with anything that was of criminal nature. I don't know who exactly was from that group — no one said, 'Hey, I'm a rainbow," or anything of that nature when we encountered them."
Nevertheless, local authorities are bracing for the visit.
Ashland Police Chief Jim Gregoire issued a press release Friday that said "The Rainbow Gathering group seems to be a very respectful/peaceful group with the best intentions of keeping the land they occupy clean. This group also takes pride in restoring the land they occupy to a better condition than when they arrived."
But Gregoire also was so concerned about the event that he sent a memo to all city department heads alerting them of the pending visit.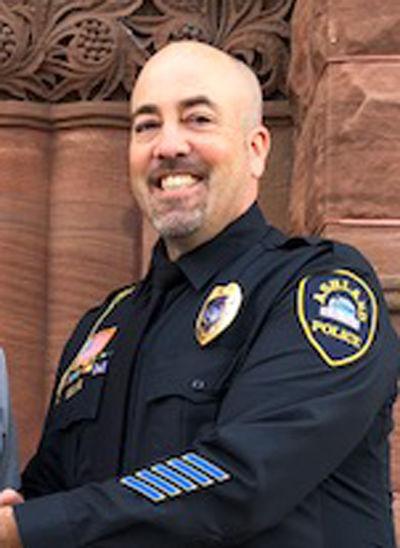 "From what I gather, some do a lot of panhandling, which they refer to as "Spange" (spare change). The city can probably expect a lot of shoplifting and or gas drive offs. Areas of their Facebook page show a picture of our artesian well with lots of comments about water and the need for it. Many of the comments include a drug culture mentality and the laws pertaining to drugs in the State of WI. And so the summer begins. Ugh."
He sent another to the Ashland Fire Department: "These are people who will be camping and celebrating. Lots of fires and the potential for medical problems. I believe the U.S. Forest Service is aware of this gathering and have assembled about 30 wardens to assist. Generally speaking there will potentially be a lot of drugs being consumed, psychotropic, THC, LSD, alcohol, etc."
Gregoire said this week that he sees both pros and cons to the influx of people in the area. Rainbows may provide "an economic boost to the community," but they also may deplete resources from places like churches and The BRICK food pantry, he said.
Hilary Markin, public affairs officer at the Chequamegon-Nicolet National Forest Service, said the service is sending its National Incident Management Team — a group of staff who oversee everything from natural disasters and forest fires to large events — to help manage the forest during the gathering.
Markin said the Forest Service's main concerns are parking, traffic flow and access to the area for emergency services. Increased traffic from the gathering may lead to the congestion of forest and county roads in Delta, Drummond, Barnes, Grandview, and Iron River.
The National Incident Management Team is equipped with information from previous gatherings and is experienced with managing this type of event, according to Markin.
She said the Forest Service, Bayfield County Sheriff's Department, Department of Natural Resources and other authorities will combine in a "joint command effort." Specialists will examine the natural resources of the area and make preparations such as flagging the locations of bat houses.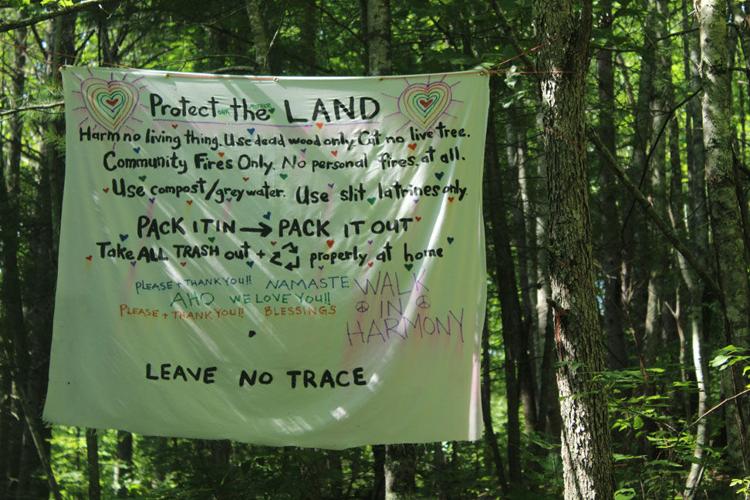 Markin said the Forest Service also is educating surrounding communities about what to expect. Information about road closures and traffic flow for the Rainbow Family Gathering is found at go.usa.gov/xmJJ5.
Savoye said none of the concerns of local authorities is new to the Rainbows, who have had mixed experience with the Forest Service.
Some years, the service demands that Rainbows adhere to every regulation and pay every fee possible for gathering. Other years, Savoye said, the service welcomes Rainbows to help with land-restoration projects and other tasks.
Zirk does expect some of Gregoire's concerns to come true. The free-living, unencumbered lives of some Rainbows force them to panhandle for travel expenses, but she encourages both Rainbows and community members who need food or medical care to come to the site, as those are provided at gatherings for no cost.
Savoye and Zirk said they are confident the gathering will prove most worries unfounded and that locals will form a better opinion of Rainbows once they have the chance to meet and understand them.