The pole holder starts bouncing erratically. I quickly look at the pole to find the source. As I reach for the pole, I'm glancing to the stern of the boat only to see a fish fighting at the surface, just behind the motors. Grab the net!
This technique is unusual and very productive. I get looks of uncertainty and comments of disbelief. As we troll, something spectacular occurs when something of this nature produces. Before you know it, the fish is in the boat then straight into the live well. What just happened? I never saw this before? How could this work? My answer is usually the same. This technique has worked in the past and it still works to this day. Fish on!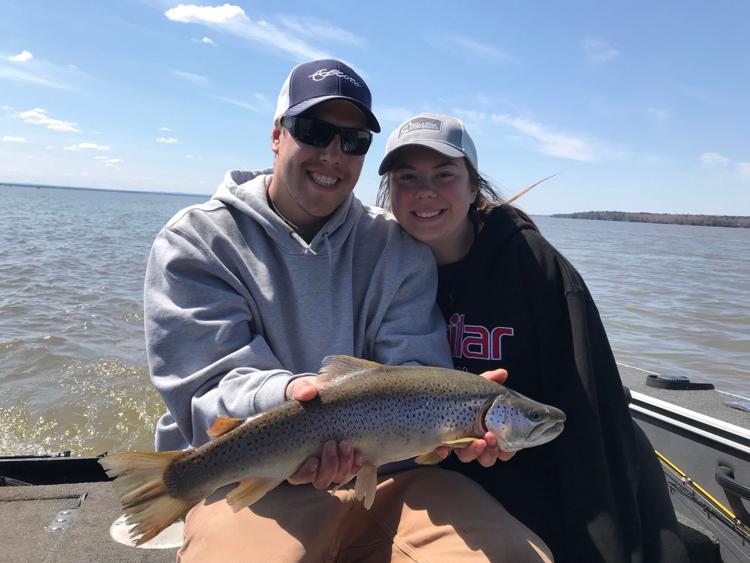 Many anglers believe fish are spooked by the boat and motor. Don't believe them. This technique catches fish immediately under and behind the boat.
Put a pole holder on both side of the boat then slide in a pole that has a 3-inch or smaller Dipsy Diver with a 24- to 26-inch leader. Attach a small crank or spoon to the end of the leader. Lower the dipsy a few inches below the surface and allow the bait to track behind the boat, close enough that you can see it in clear water. Yes, just a few inches below the surface! But I can see the bait? The fish will hit that? Yes they will.
I know it sounds ridiculous, but it works. Coho salmon, splake, brown trout, and even rainbow trout love to bite this close to the boat. I believe that the fish can hear the boat coming and are very interested what's going on. I caught many fish some days using this method — it worked again just last weekend. How can a fish be so aggressive to bite a bait so close to the surface and next to the boat? Usually, the radio is on and clients are having a conversation when they hit.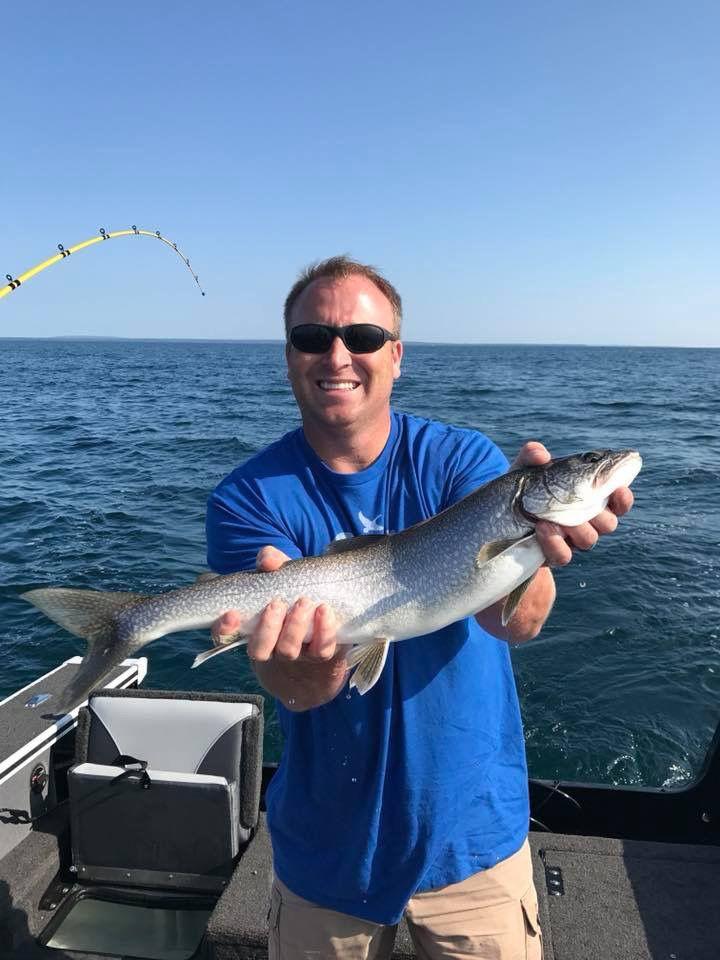 "I have never seen anything like that in all my fishing adventures," clients say. I enjoy showing them different fishing techniques that have worked for me. I have had clients watch this technique and stared at the lure working under the surface for hours. Once they take their eyes off the lure a fish strikes. Fish on! "I just took my eyes off it for one second and I missed the chance to see the fish strike the bait," they'll say, as they applaud the success.
Remember, adapt to in order to be successful. Think outside the box and rely on results. Good Luck and Underway!
Jody Estain holds his master captain's license and operates an Ashland-based charter service that takes passengers on fishing trips, cave tours and lighthouse views. He can be reached at AshlandBoatTours.com.