Red Cliff tribal member Chris Hicks is living his dream and he wants to share that dream with others from his hometown.
For 10 years, Hicks has been a professional mixed martial arts fighter, traveling around the country battling other light-heavyweights. He has also competed in other forms of personal combat including kickboxing.
Hicks now is moving to the next stage of his career, trying to develop and promote a stable of local mixed marshal arts contenders; young men and women who can reach their dreams of going pro and tapping into the big money offered by MMA to top contenders and champions.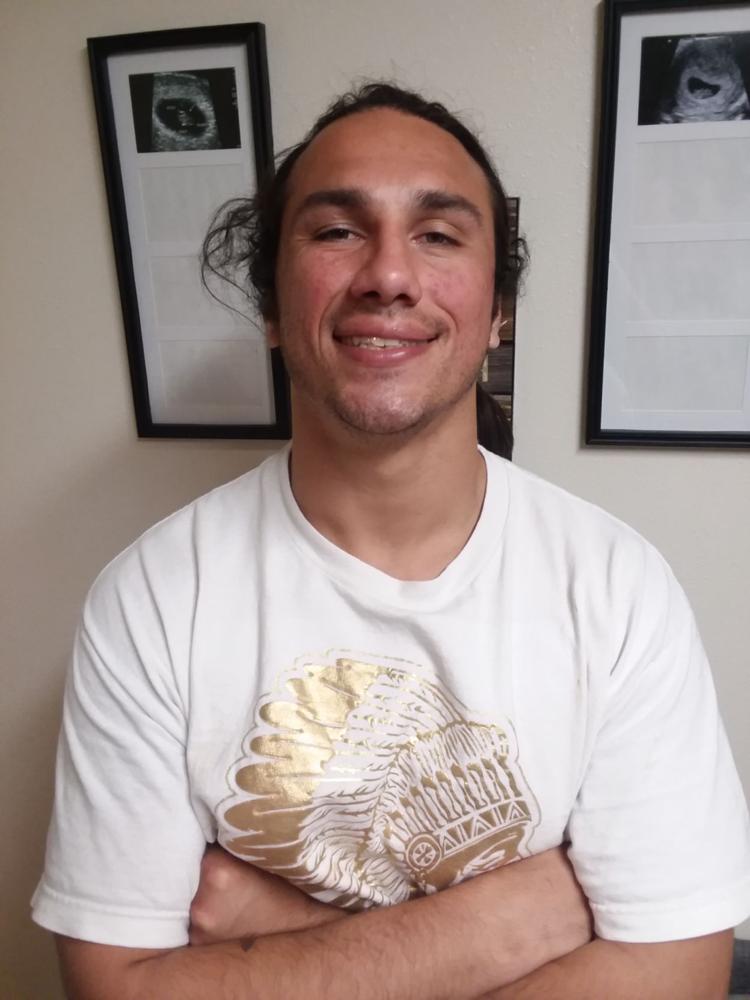 To reach that goal, Hicks has also focused his energies on independently promoting his own fight cards featuring professional and amateur MMA warriors.
In fact that's what he named his organization: Ogitchidaa Fight Promotions. The title celebrates the Ojibwe word for warrior, which Hicks said was a proper term for the fighters in his MMA cards.
On June 29, he will be bringing a fight card to the Legendary Waters Casino at the Red Cliff Indian Reservation. The card includes four regional fighters, three of whom will fight for the first time as MMC battlers.
The event is to be called Warrior Games VI and will feature a pair of state title bouts and other fights.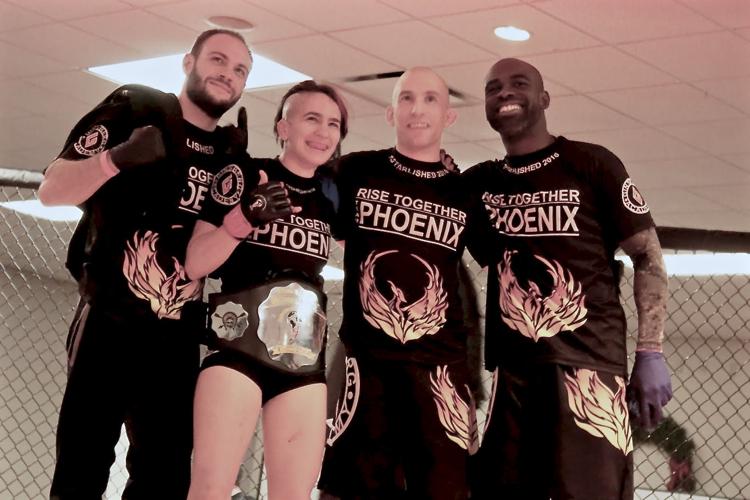 The first is a men's amateur welterweight title fight between the state's No. 1-ranked fighter, Peter Keepers of Milwaukee, and No. 4 contender Ty Lorenz of La Crosse. Keepers boasts a 6-1 record, while Lorenz has a 4-1 mark.
The other title bout features Wisconsin's top- ranked woman's atomweight fighter, Katie Perez of Greenville, N.C. , defending her state title against Alejandra Betancourt of Lexington, Ky.
"The atomweight division is only 105 pounds, but these little 105 pound girls are wild," Hicks said.
Hicks is also taking part in the show. He's listed, along with Herbert Morgan of West Plains, Mo., to take part in the pro feature fight.
The local fighters on the card include Jeremy Strobel, Jr. and Devon Dimich of Ashland, Shane Sullivan of Duluth and Obizaan Morrow of Lac Courte Oreilles.
The amateur fighters in Warrior Games VI share a single dream — to win their bouts convincingly enough that they will be noticed and get the opportunity to go professional.
"These amateurs are going out there, not being paid anything, but putting themselves on the line, trying to build a reputation so they can build their stock and become a professional," said Hicks
Once they go pro, their earnings potential is limited only by their skill in winning fights, he said.
Keepers is one of those with a shot at making the transition.
"Keepers is a very watched fighter right now. He's probably going to go professional soon," said Hicks.
For three of the four local fighters, Warrior Games VI will be their first excursion into a real MMC bout.
One of those rookies is Strobel.
At 155 pounds, Strobel fights in the lightweight class and the event will mark his first formal MMA matchup, something he has been training to reach for the past year.
He graduated in 2018 from Washburn High School and captained the football team there. He said that experience taught him how to take punishment.
"It gives me an advantage in this sport," he said. "It's all combat. I've taken big hits before."
Strobel said growing up, the one thing his father had told him he had wanted to be was an MMA fighter.
"I guess I'm trying to fill in his shoes and make him proud," he said.
Strobel's dream is to become the state lightweight champion.
I'm going to make that happen," he said confidently. "I've been in a lot of sports and I know what it takes to get in certain places. I think that I am on the right track for that."
He admits that he has some butterflies about his first bout.
"Ya got to respect the other guy," he said. "This is combat, one man against another. Anything can happen. I have to respect my opponent and make sure I don't lose myself to emotions," he said.
For Hicks, the event is a bit of a rookie moment as well. He will be bringing Ogitchida Fight Promotions to the Legendary Waters venue for the first time. Promoting MMA events has become his passion, and passion for the sport is something that is shared by fans of the events he puts together.
"It's what people want to see; there is so much work put in by the fighters, the work they put into their bodies, the time in the gym. You put all that effort into it, and people admire it, and then they go out there and put it on live," Hicks said.
He said the fighters also offer young fans role models and an alternative to taking drugs.
 "We are promoting a meth awareness event at the show," he said. "Meth is so prominent; you can't ignore it, it's got to be addressed head-on by the community."
Hicks said MMA offered a good alternative to drugs.
"It remains the fastest growing sport in the world; it's a good lifestyle," he said. "It's a great way to lose weight, to stay healthy. It is something you can practice all year long. The people you train with become like a family. I don't know where I would be without it. I love it."
Strobel agreed that becoming part of the MMA family put together by Hicks has been a powerful positive factor in his life.
"It's not just an every other day thing. If you really want to be a part of it, it's a lifestyle."