Foraging, like hunting, can be an excellent way to provide local food as well as increase one's understanding of the surrounding country. It was from my grandfather that I first learned how to forage. As a kid, I rode around southwestern Wisconsin in his farm truck as he drove the back backroads looking for asparagus in the ditches. He had his favorite and traditional patches, but he was always on the lookout for new hotspots in the springtime. I wasn't keen on steamed asparagus back then, but I loved my grandmother's homemade asparagus soup, and I loved banging around in my grandpa's dusty old Chevy.
A few years later, I learned to forage for morels in northeastern Iowa with my buddy Phil. We'd roam the driftless hills and dales surrounding our little town in hopes of stuffing several Wonder Bread sacks full of mushrooms, which we would then sell to the local IGA grocery store. I loved to eat morels sauteed in butter, and my mother would occasionally fry some up, but that ate up our profits so we seldom did so. We needed the spending money more than the culinary delight. Phil and I were always on the lookout for wild ginseng because we knew it fetched a high price, but we never did find that magically elusive plant.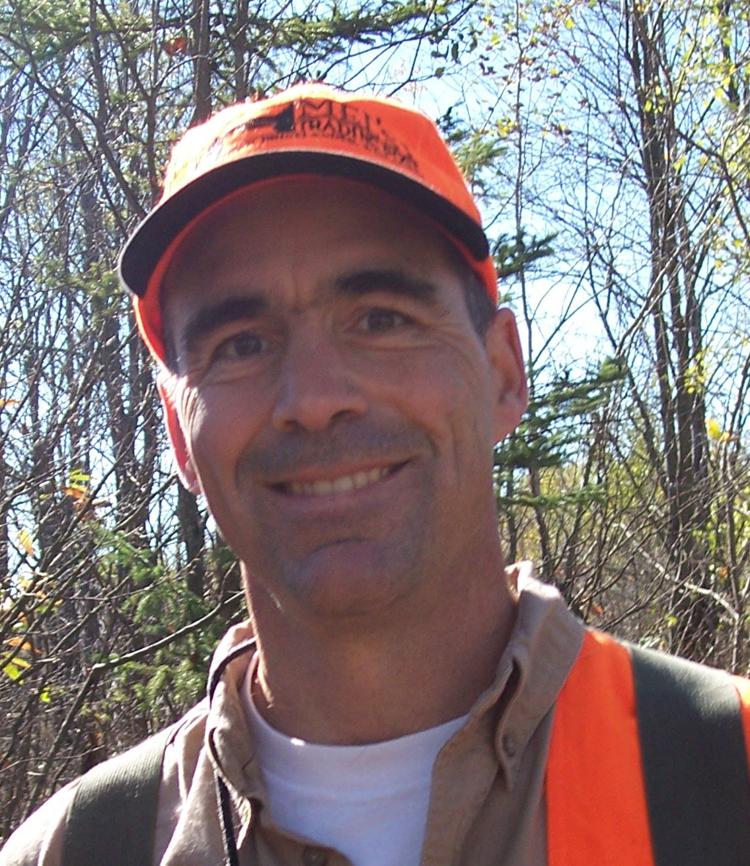 Morels are rare in my area of the Northwoods, although I have heard and read about black morels growing in aspen stands. But I have yet to run across them. If I found a patch, I wouldn't let on anyway, guarding such a secret the way I guard my grouse and woodcock coverts. Chicken of the woods mushrooms thrive in the oak woods around our home, and we have found edible numbers of this fungus
There are plenty of other treasures to happen across while meandering around the woods. Raspberries, blackberries, blueberries, fiddlehead ferns, wild apples. I wrote about antler sheds a few weeks ago, and I'm always on the lookout for them these spring days. Recently I wandered over to a stinging nettle patch I know of and checked on its progress — the plants had pushed a few inches above the soil and were unfurling their leaves, but it would take at least a week or so for them to produce leaves sizeable enough to eat. Nettles, you ask? Yes, for alfredo nettle pasta, one of my favorite dishes. People think we're joking when we mention this dish, like we're offering to take them snipe hunting, but they get real serious about eating if Susan makes them this pasta.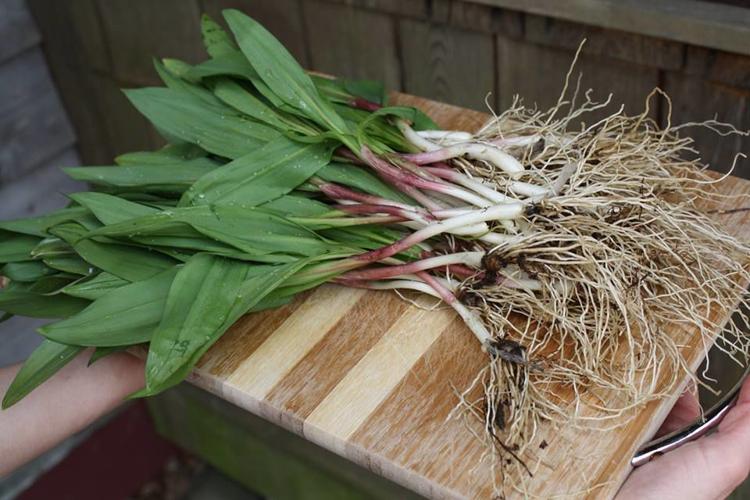 Ramps, also known as wild leeks or wild garlic, are one of my favorite plants to forage. As I write this, they are just getting to the edible stage in a place I know of. For years, a friend would bring us ramps from his secret spot, and then one May day as we were driving by we came across his vehicle parked on the shoulder. He was in the woods down on his knees digging. Eureka! We drove on by slowly and returned the next day with shovels and bread bags. All is fair in love and war — and foraging.
Mark Parman writes from Seeley, where he lives and hunts with his wife, Susan, and their two English setters, Fergus and Jenkins.