That is the question that baffles family members and police in a pair of disappearances that remain unsolved after many months.
Jody Lynn Newberry, 54 left her home of Bergland, Mich., to attend a musical event, Mellen Jam, and was last seen around noon of May 26, 2018.
Raymond L. "Boom Boom" Ocasio, 47, of Ashland left an Ashland County residence at about 6 p.m. on Sept. 23, 2018 driving a gray 2013 Honda Civic. Neither he nor his car have been seen since.
Both had cell phones but neither has used them since they went missing.
Both left families who are mired in the gray netherworld of uncertainty; not knowing whether their loved ones are alive or dead, left only with hope that somehow they can be reunited.
Michelle Moesha Ocasio still lives in the same Ashland home that she shared with her husband Raymond. But it's likely she won't be living there long. On Wednesday she was in Ashland County Circuit Court to contest an eviction proceeding against her and her husband.
After the hearing, which resulted in an unsuccessful mediation attempt and will next go to trial, Michelle Ocasio sat on a wooden bench outside the courtroom and wept softly.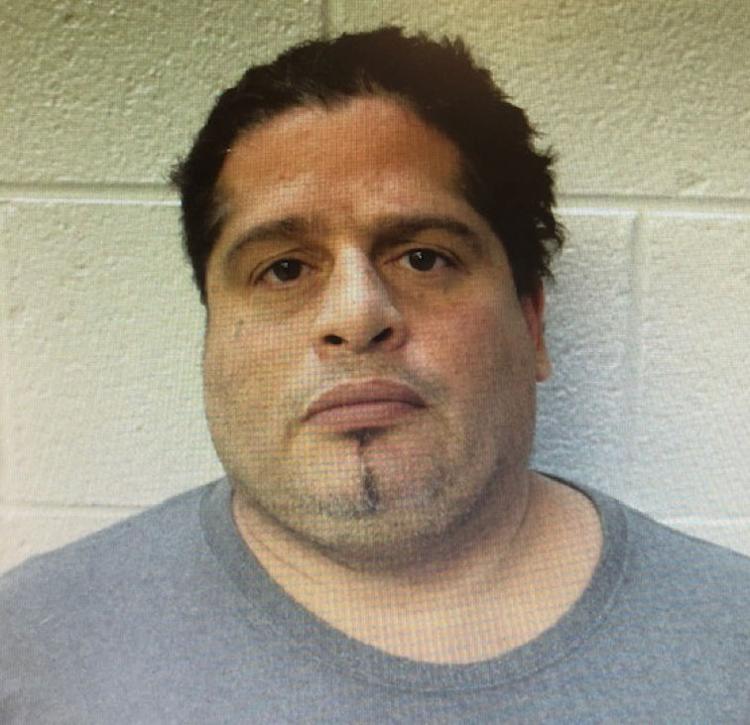 "With Ray's income gone it has been very hard," she said. "It's heartbreaking, confusing, stressful. I'm already looking for a new place. I've already packed up. I need a smaller place."
Ocasio said in the eight months that Raymond has been missing, she has learned to take life on a day-to-day basis.
"All I can do is hope and pray that he will come back safely," she said.
About five years ago, Michelle and Raymond Ocasio came to Ashland seeking a new life, away from Milwaukee, where Raymond had battled crack cocaine abuse and a record of petty theft and involvement with the Spanish Cobras gang. Since then, Raymond had largely stayed out of trouble, while the couple worked a variety of jobs to make ends meet. With Raymond gone, that has become almost impossible for Michelle.
On the day of her eviction proceeding, Ocasio and her daughter Angelica Houle had an FBI-administered lie detector test.
"It was to show that I wasn't lying about him being missing and stuff. My daughter and I both passed," she said.
Ashland Police Lt. Scott Moreland confirmed that the Ocasio family had passed the polygraph examination. He said the test allowed the focus of the investigation to shift elsewhere.
He said the Ocasio family members, along with many other people interviewed during the course of the investigation, had been persons of interest. He said that an FBI agent from Milwaukee had administered the test.
"We administered the test to two family members, and basically they had been telling me the truth the entire time," he said. "It is valuable to have this information to say what they told us was the truth. Sometimes in law enforcement it is difficult because people do lie to us, and we have to use other tools to back these people's stories."
Moreland said during the polygraph process he was able to determine that the family members did not have any information about the disappearance, nor did they have any knowledge of who had been involved.
That's what the family still struggles with daily — their longing for any information about what happened.
"It's very stressful on all of us, especially seeing what my mom has to go through every day," said Michelle's daughter Vanessa Houle. "It's hard on my sons, too. They miss their grandpa.
"We need some peace in our lives. Somebody, somewhere knows something and for the love of God, I hope they come forward," added Angelica.
Ashland Police Chief Jim Gregoire shares that sentiment. He said the case has been extremely difficult to investigate.
"We don't know where he was headed, we don't know where his car is, there is no evidence," he said.
Still he has not given up.
"There is always hope, man, always hope," he said.
Gregoire said Ocasio's case remains a priority for the Ashland Police Department and both of his investigators are still working on it. No new information has turned up, but the case is not being relegated to the back burner.
"He is somebody's brother, somebody's son, somebody's husband," he said. "It's not at a dead end."
Gregoire said Ocasio's checkered past of drug use, petty theft and gang membership did not enter into the effort he and his offers were putting into the case.
"The bottom line is, he's a human being, and he's important," he said. "This guy is a member of our community."
Just as much of a mystery is the disappearance of Jody Newberry, who failed to return to her home after the Mellen music event.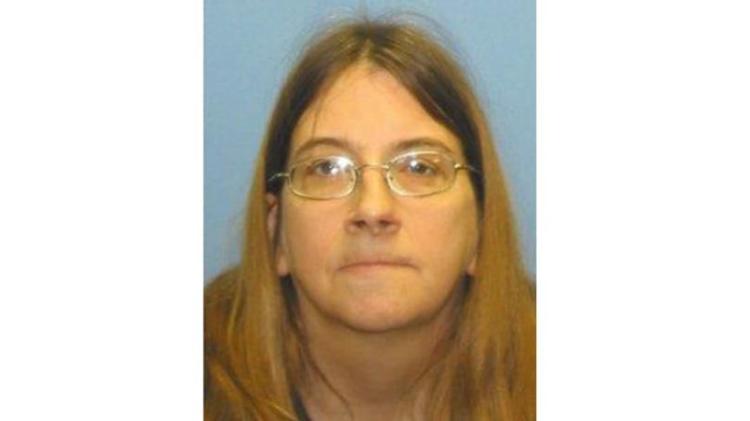 One year later, Ashland County Sheriff Mick Brennan said the case, despite one of the biggest searches in Ashland County history, is no closer to being solved than it was a year ago.
He said he welcomed any method that allowed the case to be kept before the public.
"Maybe somebody will remember something that happened then, or have seen since then," he said.
Brennan said the investigation has including placing alerts on Newberry's cell phone in the event it is used. It has not been activated since she vanished.
In addition to massive searches at the time of her disappearance, there were searches made in the fall after leaves fell off the trees, improving visibility. Hunters were asked to search the area. Another search was made after snow left in the spring.
All efforts were in vain, Brennan said.
"The unfortunate thing about this is that it's such a dense area out there with so many rocks, cliffs and crevices. If she is out there, you almost have to walk over her to see her," he said.
Brennan said the area was about as difficult to search as any in the county. He recalled the case of a missing man whose remains were found near the Ashland-Bayfield County line.
"We couldn't find him for a year," he said.
Brennan said there has been no shortage of rumors, all of which thus far have proven to be dead ends.
"But we follow up on everything we get," he said.
At this point, Brennan said there was no indication of foul play, and not even an indication that there had been a suspect to interview.
He said that in and of itself was highly unusual, but not unprecedented.
"We have had a couple of missing persons from before I became sheriff, and we still haven't located them. These are cases where they went off into the woods and they never found them," he said.
Like Gregoire, Brennan said he's committed to following the investigation to the end.
"You want to have some type of closure for the family, and for the agency too," he said. "We expended a lot of resources when it was reported a year ago. Search teams, dog teams, cadaver dogs, expanding the search area greatly. We had personnel from the Wisconsin DNR; we blew up five beaver dams to drain the water. We had fly-overs, drones. I don't know what other resources we could have used."
With nothing further to go on, Brennan said the case is inactive but not closed.
"If we had a lead, we would put boots on the ground and start searching," he said.
The dearth of information has had a profound effect on Newberry's family, especially as the one-year anniversary of her disappearance came and went on May 26.
"I feel lost, honestly," said Jody's son, Ryan Newberry of Bergland, Mich. "We've been at a complete and utter standstill for the last going on 13 months here, and we've got nothing."
Newberry said his mother was not the kind of person to just up and vanish.
"It's heartbreaking," he said. "The worst part of it is that she has two new grandbabies, both of whom are just slightly over a year old, that she has never been able to meet yet."
Ryan said any news at all would be better than the dark purgatory of not knowing, even if that news was bad.
"Absolutely anything would be great. At least it would bring some closure," he said.
Every day, Newberry awakes knowing that his mother is still missing. Every day he goes to bed knowing that she has not yet been found.
"The days seem like they never end," he said.
Its like that for all of Jody Newberry's five children, Ryan Newberry said. There is no joy when they gather.
Nevertheless, Ryan Newberry said he continues to hope.
"You have to keep it, if you don't then it's going to drown you," he said.
For another of Jody's children, son Jake Newberry, the waiting is also a continuing strain.
"We are just living everyday life, wondering, waiting for some answers," he said.
He too said he was hopeful, but said he was also a realist.
"Things are looking bleak here," he said. "There is not a lot of hope that she is alive, unless she was taken captive like in the Jamie Closs case."
Both brothers said they asked anyone who might have some knowledge in the case, however slight, to contact police.
"If you do know something, we are out here waiting and wondering, if you've got the information, you have to 'fess up," Jake Newberry said.