Line across tribal land poses 'imminent threat,' leader says
The Bad River Band of Lake Superior Chippewa Indians could sue the controversial Enbridge pipeline company if it refuses to remove one of its lines from Bad River reservation land.
Tribal Chairman Mike Wiggins Jr. told participants of a Friday Bad River community meeting about the pipeline that the tribe may have to go to court to force the Canadian firm to move the line.
"We are going to use every option to protect our waters," he said. "We are looking at legal action options that are open to us.
In addition, Wiggins said the tribe would look at "ceremonial activities."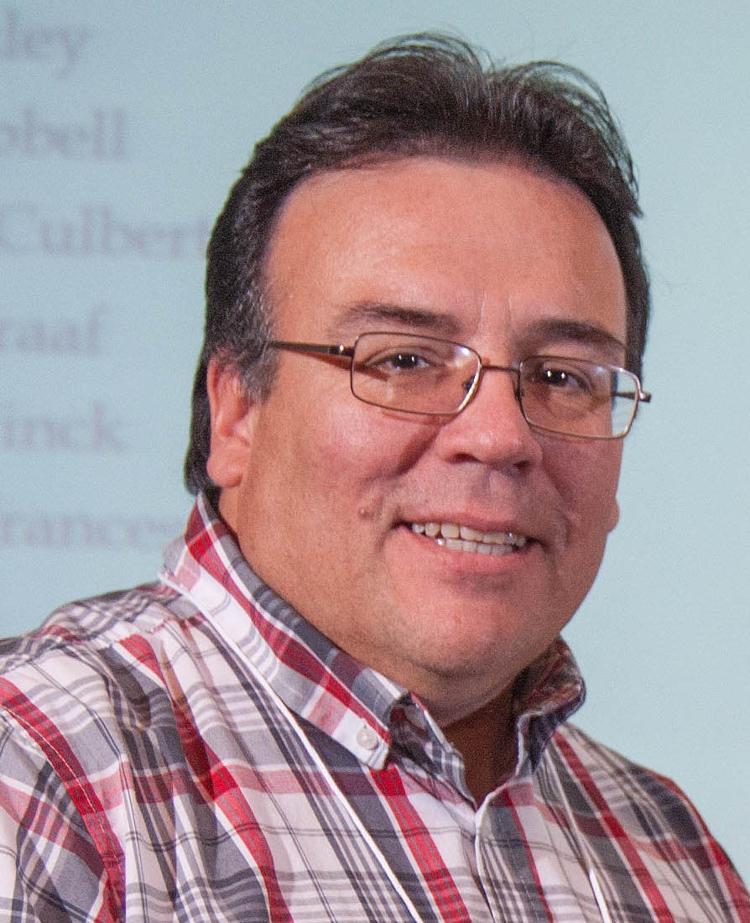 "One of the ways we always we always view this place is being a powerful place of our ancestral homeland and the way we pray and do ceremonies matters. We're going to proactively get rid of this threat to our water," he said.
About 30 residents of Ashland and the reservation, fearful about the safety a 65-year-old petroleum pipeline that crosses the Bad River land, turned out for the meeting.
The line begins in western Canada and transports a half million barrels of oil a day across the Northwoods and to eastern Canada. It was built in 1953 and recently has generated debate as Enbridge and Michigan agreed to build a new tunnel beneath the Straits of Mackinac to house the line.
Enbridge lines have ruptured several times, including in 2010 when a 40-foot section of line dumped heavy crude oil into a tributary of the Kalamazoo River. Cleanup costs totaled almost $1.5 billion, and the federal government fined Enbridge $3.7 million for safety violations.
The recent agreement for the Straits of Mackinac prompted renewed concerns about the line leaking into the Great Lakes.
"We need to save the water," Ashland resident Sally Lacey said at the Fridaty Bad River meeting. "It's just the right thing to do. If the water dies, we are all dead."
Tribal member Aurora Conley said the community meeting was important because people wanted to hear what the tribe might do about the line running across its reservation.
"We are hoping to have more of these in the future," she said. "The pipeline does run through their land and there is need for community input, and this meeting is an opportunity to voice that."
Tribal council member Dylan Jennings said he and other tribal members are continually worried that a leak like the 2010 rupture in Michigan could destroy their reservation.
"It is a factor that causes a lot of anxiety for our community, because of the uncertainties. A lot of us who live around here know the way that our river flows and the climate change; all the impacts that we have been seeing in the area, and all the variables that can lead to a catastrophic issue with the pipeline. It's a constant thing that is always in the back of our minds," he said. "For a lot of our people, we firmly believe it is what will happen if we allow this line to stay where it is, crossing our community."
The tribal council in 2017 declined to renew some portions of the Enbridge easement across their land due to those fears.
"We recognize that the resources that we have to us in this region, and the work that our ancestors did to create permanent homelands for us — that is invaluable to us," he said. "There is no amount of money or negotiation that is going to deter us from executing what we set out to do."
Enbridge representative Becky Haase declined to answer questions about the pipeline, but she did issue a statement outlining Enbridge's position. In it she said the company was currently "in mediation" with the tribe over an easement renewal for part of the pipeline that expired in 2013.
"Enbridge's Line 5 pipeline has been safely operating through the Bad River Reservation since 1953 providing a vital link to propane and other energy supplies for northern Wisconsin and the Upper Peninsula," the statement said.  "Line 5 transports up to 540,000 barrels per day of light crude oil, light synthetic crude oil, and natural gas liquids, which are refined into propane. These products heat homes and businesses, fuel vehicles, and power industry."
The release also said that the majority of Enbridge's leases within the reservation remain current, some through 2043 and others have no end date.
Wiggins said those mediation efforts Enbridge referred to bore little fruit and the tribe now has consulted experts who detailed the damage that could be caused by a leak on tribal land.
In fact, in one area where the pipeline and the Bad River rub elbows, a massive storm or even age could cause the pipe to fail within five years, he said.
"Those independent experts have spoken and based on the information we have gathered during the mediation, we understand more clearly than ever that this pipe and the oil spill threat is real and present and we can't continue to move forward under that imminent threat and the stress of being at the mercy of an old, outdated pipe," he said.