It was my pleasure last week to meet with a young local woman who hopes to intern with the Daily Press this summer.
She's a student at the University of Wisconsin-Superior and already has done some writing for her student newspaper.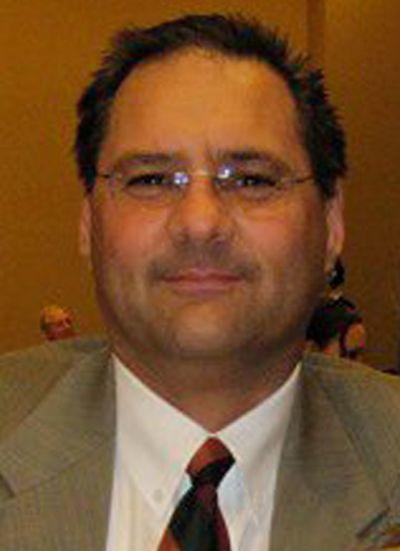 I love the idea of growing our own next reporter and helping her to learn the ins and outs of the business. That she is a local, and understands Northwoods values and what's important to people here, is a bonus.
No one will have to tell her, as people still have to remind me, which way streets and avenues run in Ashland or where local landmarks are.
But over coffee with her at the Black Cat, I had to ask her one important question: Why?
Why would a bright young woman want to go into journalism, given the struggles of the industry?
She had the right answers to that for sure.
First, she said, she loves telling stories — finding what is unique about a person and sharing that with her audience, or taking complex material and simplifying it for a general audience.
That's why most of us got into the business in the first place. As an exercise in one of my journalism classes, our professor pulled out the local phone book and rifled the pages and had student poke their fingers down on random names as the pages flipped by.
If your finger landed on Adele Lablonski of Cedar Drive, you had to call Adele, interview her and then write a profile of her.
The professor's theory — his name was Hugh Morgan — was that everyone in the world has a story to tell and it's up to a good interviewer to find that story.
In my experience, he was right. Some folks aren't eager to tell their stories and many aren't sure they're worth telling. But we all have one.
The intern applicant's second answer was just as good as her first: She thinks people are disillusioned with national media and the chattering monkeys on cable TV, but they still look to their local newspaper for actual stories that affect their lives.
I certainly share that view, and hope that even casual readers of this newspaper are aware that they never would hear of most of the things we cover were it not for our reporters.
I sincerely hope that we can come to terms with the inter candidate and arrange her schedule so she can spend the summer experiencing these things firsthand and take her first steps toward a career in professional journalism.
If we can have a hand in shaping her writing and reporting, who knows? Maybe she will be back in our newsroom after graduation and doing it full time.
Peter J. Wasson is managing editor of the Ashland Daily Press.