Ashland artist and Bad River tribal member Caitlin Newago has had to deal with disappointment and strife in her life — giving up on her college education after she became pregnant, ending an abusive and failed relationship and having to move back home to begin over.
But rather than letting the trials of life defeat her, the 25-year-old turned to an artistic creativeness that has always been within her  — to start over, to find inspiration in her life and to create beauty.
Newago's artwork combines traditional Ojibwe themes and floral designs done in acrylic using birch bark she has cut herself and porcupine quills.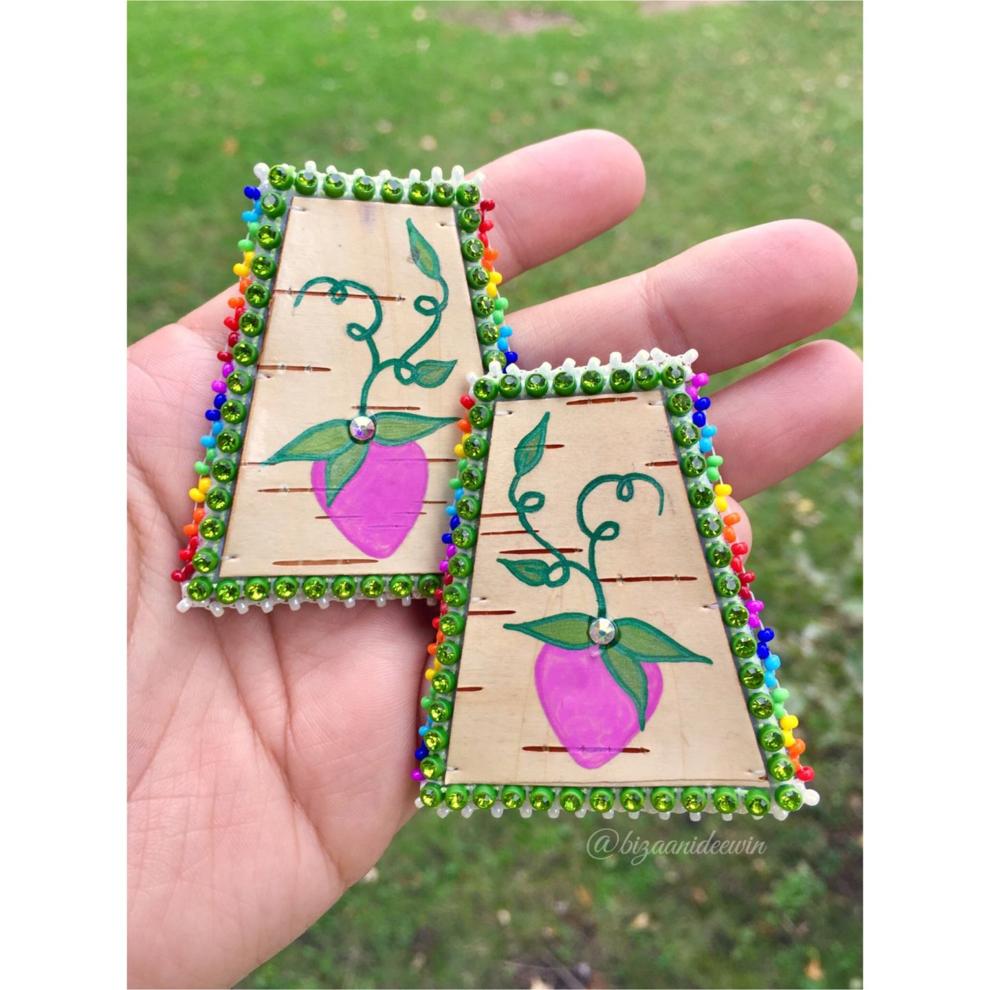 "I aim to keep the designs traditional, but to create modern jewelry with a bit of bling and contemporary flair," she said.
Newago's art already has found a ready market and help from the First People's Fund, a Native-led nonprofit that supports indigenous artists. Newago is one of 25 artists from across the country to receive grant funding from the organization to encourage their efforts.
Newago won a $5,000 Artist in Business Leadership fellowship intended to assist and guide the business development goals of Native American artists.
"We deeply believe in the transformative power of artists and culture-bearers to strengthen and uplift communities," said fund President Lori Pourier, an Oglala Lakota. "No matter what their medium, each artist is sharing a story that reflects the incredible range of indigenous cultures across the United States."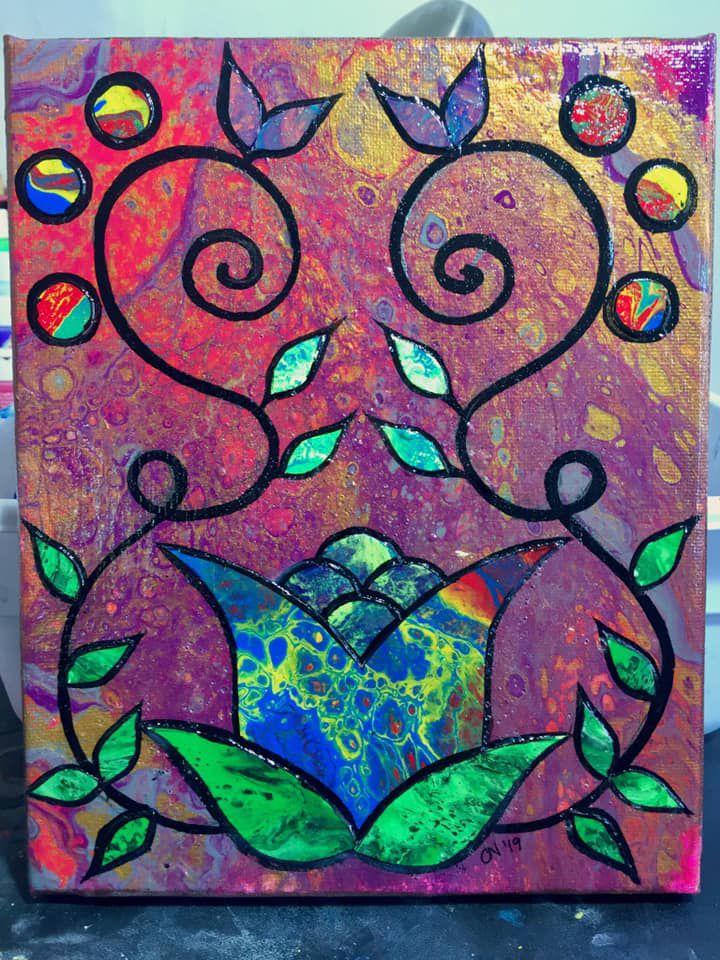 Newago intends to use the grant money to update the technology of her art business with new computer and printing equipment.
One person who is excited for Newago is Nichole Ray, owner of Pow Wow Fabrics and Designs of Eau Claire, which deals primarily in products produced by Native American artists.
Ray's daughter discovered Newago's website and showed Newago's works to her.
"The next thing I know, I bought enough earrings from her that she was able to pay her rent," she said.
The jewelry sold almost immediately, leading to a consignment sale arrangement, and sales that continue today.
The grant is the latest step upwards for Newago. Although a Bad River tribal member, she attended the Oneida Nation school system in Oneida, but eventually graduated from Ashland High School. She then went to Madison Area Technical College to study dental hygiene but had to drop out when she became pregnant.
Her life became progressively more difficult as she was in a toxic, abusive relationship.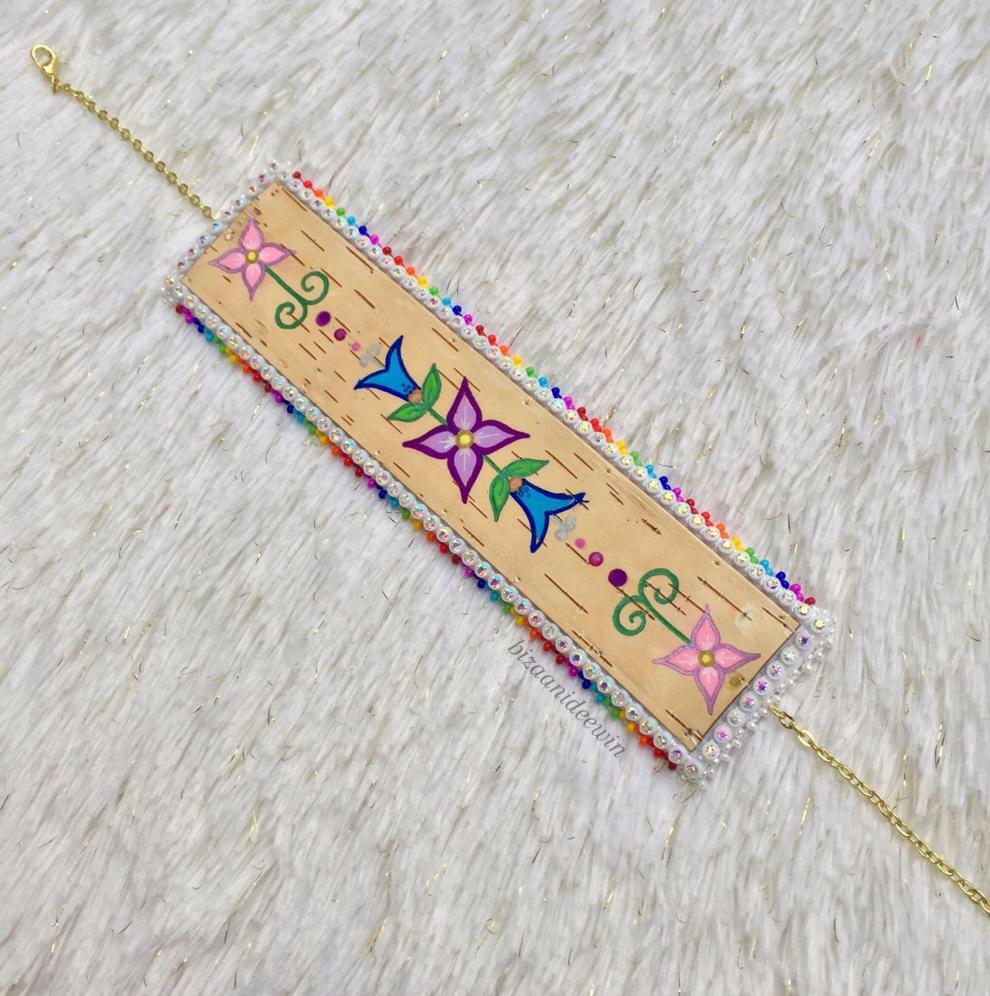 Eventually she decided to end the relationship and moved back to Bad River, where she had the opportunity to reconnect with the art she loved as a small girl.
"I've been an artist my entire life, even when I was not making art. Reconnecting with my art and pursuing more creative endeavors has been a huge step in finding myself and finding out what my purpose in life really is," she said.
Amber Hoy, program manager for fellowships at the First People's Fund, said Newago exemplified the fund's goals.
"One of the things we always look for is that they support the values of the First Peoples Fund — generosity, wisdom, respect, integrity, strength, fortitude and humility," she said.
Hoy said Newago brings a high level of personal involvement into her creative process, harvesting the birch bark she uses as a canvas from the woods near her home.
"It is a very clear style, very original work," Hoy said.
Newago, like the rest of the 25 artists selected for the awards will be brought to Minneapolis in March for training on business skills, with learning sessions on taxes, copyright laws and the nuts and bolts of creating art as a business, Hoy said.
In addition to selling her artworks through dealers, Newago sells online through her website bizaanide'ewin.com and an associated Facebook page.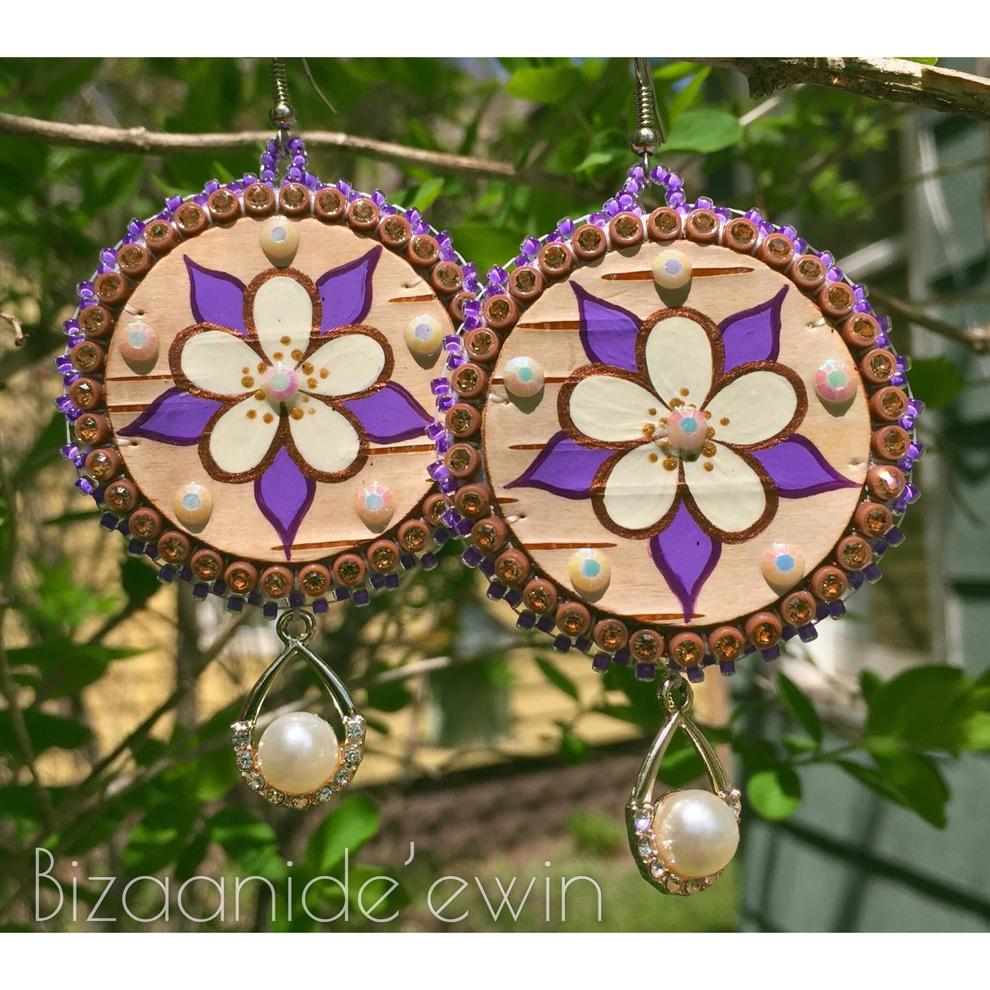 She said she hoped to use the skills she gains to assist other Native American artists and entrepreneurs.
"I want to be able to use my strengths and creativity to help my community and other Native communities," she said.