Ashland County's SPARK program intended to keep kids active and away from bad decisions seems to have caught fire.
Student Pathways to Adventure Resilience and Knowledge, or SPARK, was launched in April 2019 by Ashland County Health and Human Services.
The first night, 23 kids showed up. Less than two years later, 120 different kids routinely participate in its varied and growing after-school and summer offerings," Program Director Scott Griffiths said.
"The program grew so fast. The demand for what we were offering was incredibly high and we built great relationships with kids and they kept bringing their friends. The next thing we know, we're running out of space - we're having 50 kids a night show up," Griffiths said.
To fan the flames through challenges like rapid growth, lack of a long-term home base and COVID has required near constant program evolution.
"I feel like we've pivoted about three dozen times in the past 20 months," Griffiths said.
SPARK is funded through a grant from the Wisconsin Department of Children and Families Brighter Futures Initiative aimed at substance use prevention. The program philosophy is based on the proven concepts that kids who have positive relationships with adults and are engaged in activities that excite them have better long term outcomes.
To facilitate the process, SPARK asks "What lights you up?"
"What we're trying to do is help kids discover things that they get passionate about. I was lucky when I was growing up, I found those things, and just dove into them big time. I started windsurfing and I got into bike racing," Griffiths said. "I had supportive parents and I was able to discover those things and when I did, I just went for it. And it kept me out of a lot of trouble."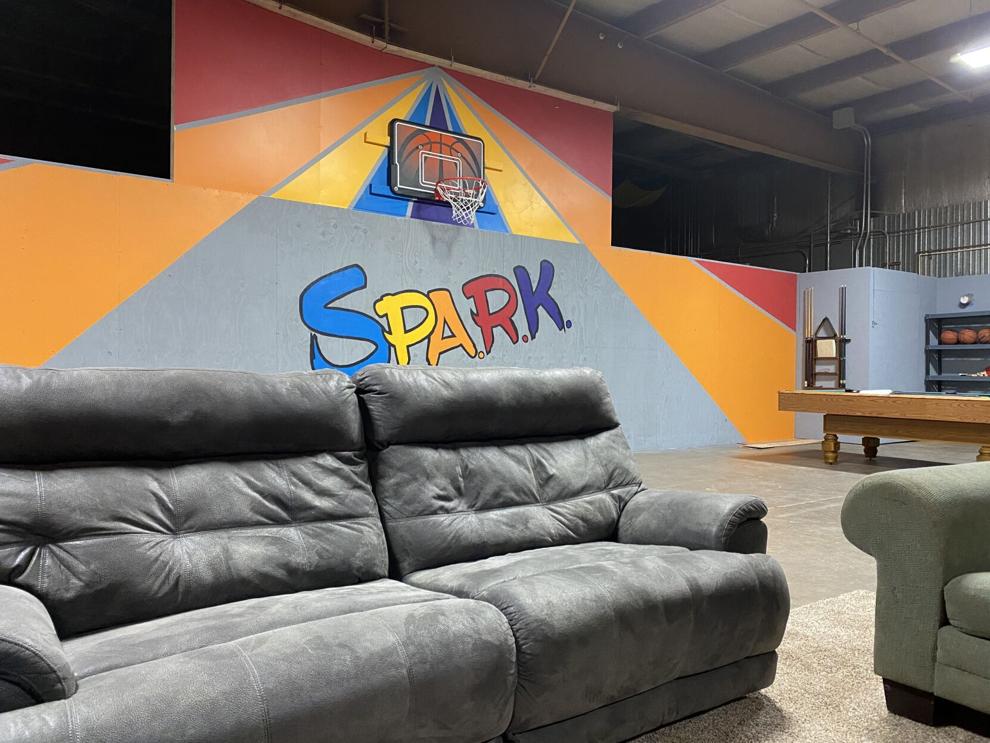 The program initially operated in the outdoor space surrounding the Bretting Community Center. Participation continued to increase, and summer 2019 programming sold out in days. The three-day themed sessions included offerings like sewing, mountain biking, fly fishing, making a music video, skateboarding and BMX.
By the time the school year started, Griffiths had found an indoor home at the United Presbyterian Congregational Church. Attendance rose to 50 kids, and stayed there. Realizing an even larger indoor space was critical, Griffiths' search ultimately yielded a temporary home in a vacant industrial space at the Ashland Area Development Corp.'s complex, right next door to the Bretting Center and its recreational facilities. Skateboarding and BMXing had been some of the more popular offerings, and this space, though intended to house manufacturing, would allow those activities to continue through the winter.
As the first calendar year of the program was coming to a close, Griffiths and team decided to dig deeper with after-school offerings and launched another component to the program, called SPARK Plus, while continuing to offer the popular drop-in option. Griffiths teamed up with partners and locations all over town, with classes simultaneously occurring at places such as Northland College's Hulings Rice Food Center, the Vaughn Library and the Chequamegon Theater Association.
"We started to realize that a lot of our kids were coming and hanging out with their friends, but that wasn't really getting at what we were trying to do. We started running what we called SPARK Plus, which was a lot more like our summer model, where we have a jiu jitsu class, and a beatmaking class, and a skateboarding class, and a bmx class," Griffiths said. "Just as we got rolling with that model, we got through our first session of that, and it went well, and we were getting ready to start round two and that's when the pandemic hit and we shut everything down."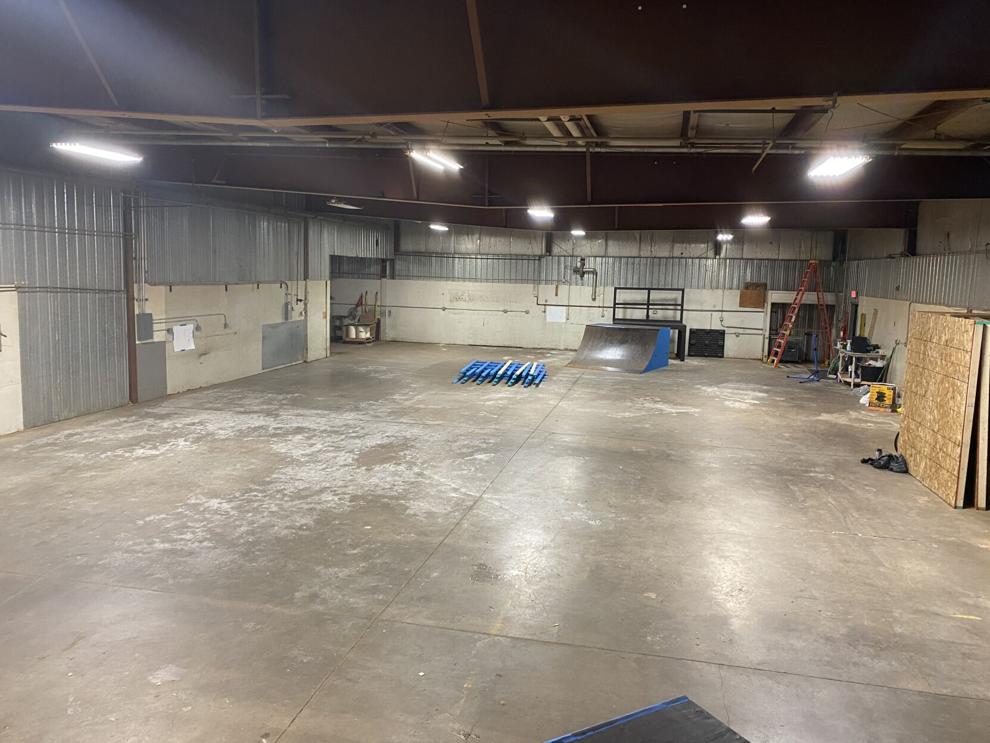 SPARK closed its doors to in-person programming in mid-March and went back to the drawing board again. It teamed up with Northland College's Sigurd Olson Environmental Institute, Ashland Parks and Rec and UW-Extension's 4H and rolled out a virtual version. Five daily activities designed to be completed independently and aimed to get kids outside were presented online, along with cooking classes and a burlap-bag gardening class.
"We experimented with trying to get kids engaged in the virtual world. And it went really well for the first couple weeks. I think everybody was psyched that SPARK kept going and kept trying to reach out to kids, but as they started getting into virtual school, then our numbers just dropped off pretty fast," Griffiths said.
Meanwhile, the team again redesigned programming, seeking to offer something in person over the summer. Their solution was to put together pods of three to five kids, each with a designated mentor. Besides limiting exposure, the pod model allowed Griffiths to put one of the program's philosophies to work in a real, tangible way.
"We really shared that power with the kids — to say what do you want to do, and when do you want to do it, and what days work for you, and where do you want to go," he said. "That's a big part of our underlying philosophy, is sharing power with kids, really empowering them to have some autonomy and some say in what happens in their reality."
After a successful summer with a dozen and a half active pods, SPARK took yet another step forward in its growth and signed a long-term lease on the 6,000-foot-space at the Ashland Area Development Corp., landing a permanent home that could be customized. 
After hunkering down into construction mode for the fall while COVID cases climbed, renovations are now complete and SPARK is again sparking. The new headquarters boasts an indoor skate and BMX park, archery range, a music studio, a homework corner and a large hang-out space complete with pool tables.
At this point, programming is limited and being examined and adjusted almost daily.
"We are slowly trying to understand how many kids we can safely accommodate at one time. We are still in evolution mode," said Griffiths. "It's going to continually evolve until hopefully we reach some point where we don't have to be concerned we have too many kids in the same space again."
By any measure, the program is an overwhelming success and its future is bright.
"I've done a lot of different things over the course of my life and this one, it just hits me in all the right places," Griffiths said. "The number of anecdotes I have about some of the kids that we're working with, it's powerful stuff. The sky is the limit and if there is a kid that says they are interested in something, then we will figure out how to help them pursue that. We're expanding possibilities."