A Douglas County detective who investigated money missing from the Ashland County Jail concluded that just over $41,000 is gone and investigators may never know what happened to it.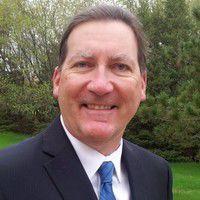 Contrary to initial reports by Ashland County Administrator Clark Schroeder, investigators found no evidence that former Jail Lt. Tony Jones destroyed the missing cash and checks, according to a report obtained by the Daily Press under state open records law.
Instead, detectives concluded that the money is simply gone. They also recommended a full audit of jail receipts — all of which went through Jones — to determine precisely how much is missing.
The investigation began in April when Jones was on medical leave and other jail staff took over his responsibilities. In Jones's office, they found "checks, bonds and a substantial amount of cash" in a filing cabinet. "The cash was believed to be in the amount of $40,000 to $50,000," a report said.
Staff brought the matter to the attention of Sheriff Mick Brennan who told them to deposit the money in the bank.
The money came from deposits made for inmates to use at the jail canteen and money posted as bond for inmates being released. Typically, someone would post bond by giving the jail cash which would then be sent to the clerk of courts or the county for which the jail was holding an inmate. Canteen money was to be deposited in the county's account and inmates could then use their credit to make purchases from the canteen.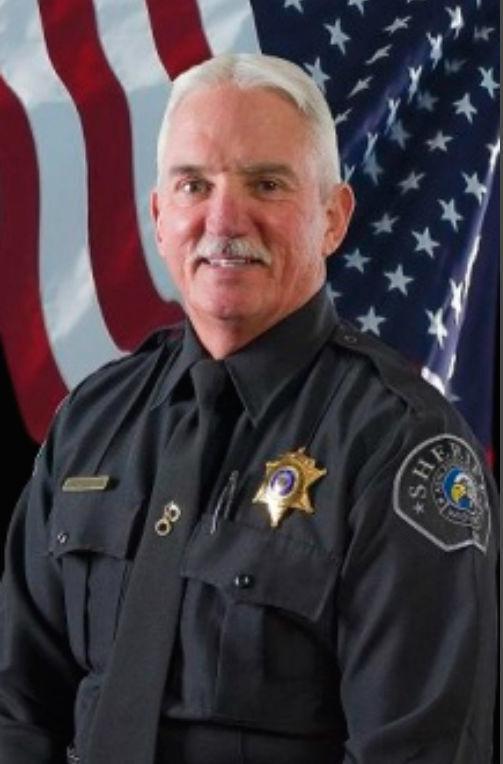 While Jones was on medical leave, someone posted bond for an inmate being held for another police department. When staff members collected that bond, they found cash in the filing cabinet, some of it dating back to 2017, records said.
"At this time, it was decided that Lt. Jones probably knew what was going on with everything and to leave everything for him when he returned to work," the report said.
At some point in that process, Jones learned that staff had found the money and while they were counting it and preparing to deposit it, he came into the office and said he would handle the matter.
Jail Corporal Terry Wilber told investigators he was one of the staff members counting money when Jones came in and said he would take the money and deposit it.
"Wilber states he contacted the sheriff again to make sure this was OK and was told by the sheriff that basically he didn't care who deposited it as long as it was deposited."
Jones then deposited $9,100 in the jail's bank account on April 21 – the same day that Wilber found another $7,080 in cash, all in $20 bills, in the cabinet. Another envelope containing $6,000 cash was found, and almost $400 in loose change was in the cabinet, the report said.
"Wilber stated that Lt. Jones didn't really like making deposits and filling out the paperwork," the report said. "He also stated that he believed Lt. Jones was becoming very forgetful in the last couple years and he hasn't seem(ed) the same as he previously had been."
Jail officer Kim Lavasseur told investigators that, "the jail used to have someone handling all the finances but when that person retired, Jones was placed in charge of it without any kind of training or pass-on information into how things worked," the report said.
On April 24, Ashland County Chief Deputy Brian Zupke went to Jones's home to take possession of his squad car and any cash or checks Jones might have. By this time, Jones was under suspension as the investigation was conducted.
When Zupke told Jones why he was there, Jones said, "You can't just let it go, you have to keep looking into it," the report said. Jones told Zupke he had destroyed checks he had at his home and that he had taken home no cash.
"It is estimated that prior, Jones only deposited about $17,000 into the bank, so it appears that the numbers are not matching up," the report said.
Jones died soon afterward, so detectives were unable to ask him additional questions or confront him with their findings.
Douglas County Detective E. Gallagher on May 4 searched Jones's home. He found that an outdoor wood stove appeared to have been used to burn only paper and he probed the ashes for documents but found nothing definitively linking scraps to the missing checks, the report said.
"This may have been where Jones 'destroyed' the checks he didn't deposit," the report said.
Gallagher learned that Jones had declared bankruptcy in 2004 and that his property taxes all were paid.
In addition to the missing money, Gallagher found that Jones had not applied for reimbursement for inmates that the jail was holding for the state during the pandemic.
"Jones was not taking COVID funds, but his inaction on filling out invoices and sending them to the state potentially lost the jail upwards of $55,000 in added revenue," the report said.
All told, Gallagher found that $41,209 was never deposited into the Sheriff's Department account but he couldn't conclude what happened to the money. Jones's bank accounts showed no unusual activity, but he and his family were spending more than they were earning in the months leading up to the investigation.
Still, Gallagher's report said he found no evidence to support filing theft charges.
"There is clear evidence of money mismanagement on part of Anthony Jones, coupled by other stressor (sic) of his job and later on personal life and medical issues," Gallagher wrote. "This is detailed in reports and spreadsheets. This case will be closed by our department, though an independent look by an auditor would be recommended to get a full and true look at how much money is missing as a result."
Neither Schroeder nor Ashland County Board President Richard Pufall returned calls seeking comment for this story.